New Dell Edge Gateway 5200 with 9th Gen Intel® Core™ helps you turn data into actionable insights with secure connectivity and uninterrupted performance, so you can unlock the full power of edge analytics.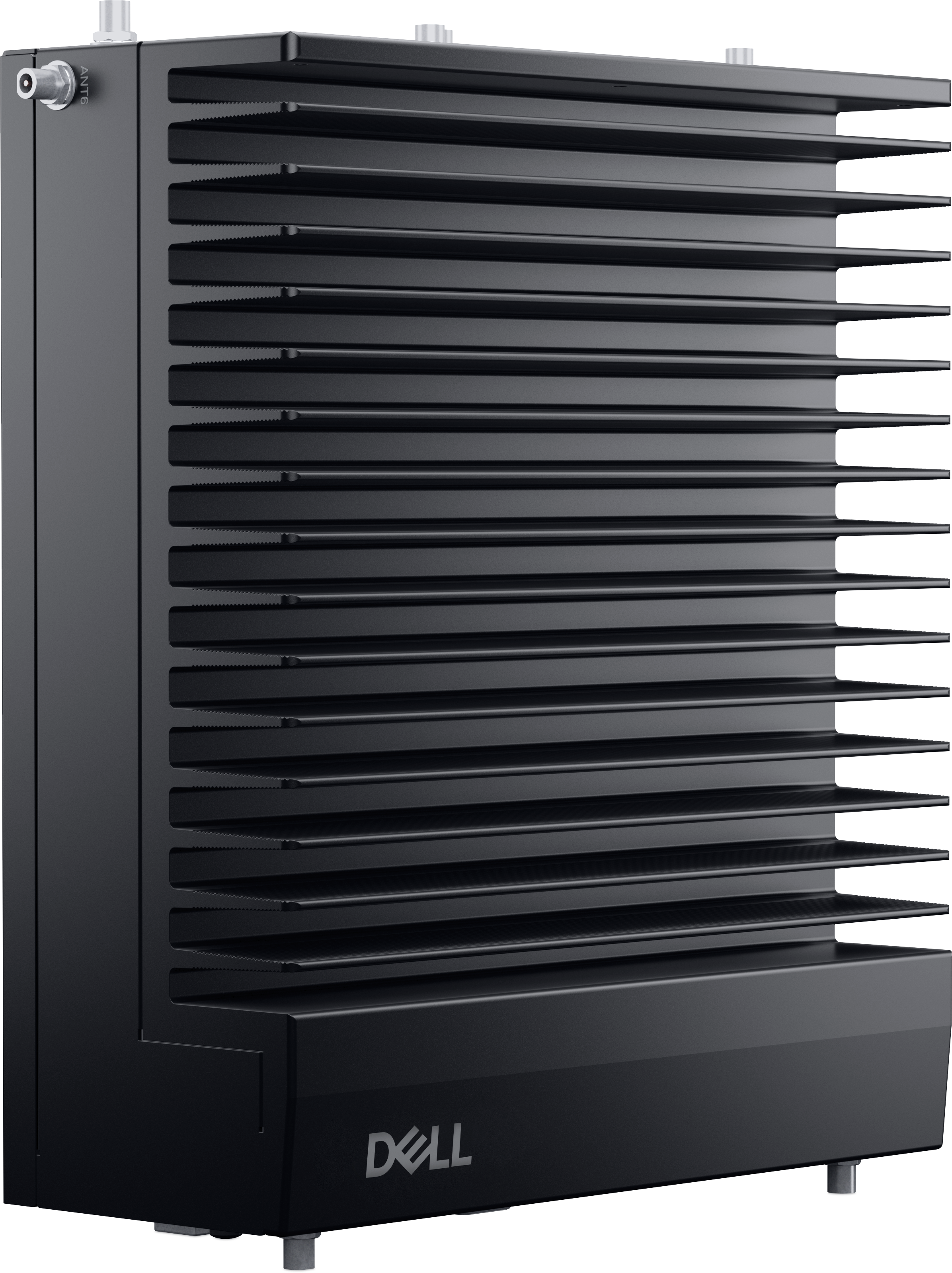 Dell Edge Gateway 5200
Dell Edge Gateway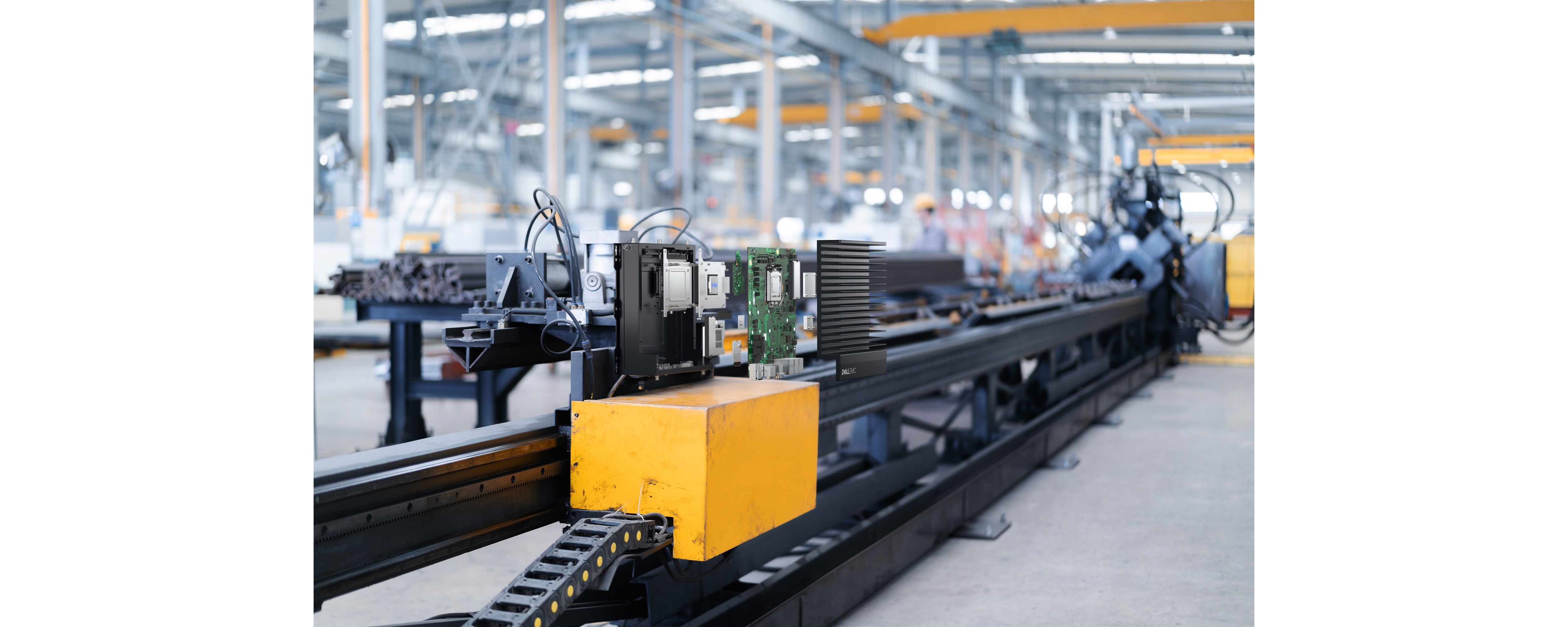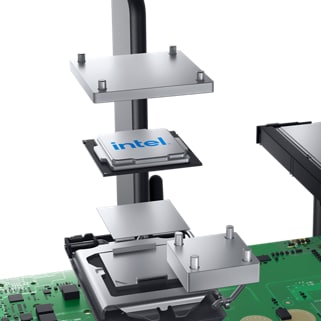 Protected by a rugged exterior for top tier performance.
With a 9th Gen Intel® Core™processor, SSD drive compatibility, compact fanless design and superior connectivity with Wifi-6e and Bluetooth 5.2, the Dell Edge Gateway 5200 is an on-site powerhouse, working to keep things running smoothly even in harsh environments.

Built for extended exposure to the elements, Dell Edge Gateway 5200 is tested for MIL-810G standards and withstands temps ranging from 0°C to 60°C and clocks in for 24/07/365 duty cycles.

Big power, compact case that fits the dimensions and conditions of your plant.

Here to back you, the new Dell Edge Gateway 5200 comes with Basic Hardware Support and ProSupport throughout the extensive product lifecycle.

Productivity wherever, whenever with always-ready deployment.
Connectivity to fit your expansive network
Adaptable processing, with wired and wireless industrial I/O.

All-around compatibility, including a wide range of sensor networks, control systems and industry-standard protocols.

Edge to cloud and back again with optimized infrastructure that backs your data.

Fits your needs with off-the-shelf, pre-configured, pre-certified, ready-to-use products, no matter your industry or location.

Provides uniformity across your system with Dell Technologies' robust end-to-end portfolio.

Far-reaching privacy with Dell's broad IT security that leverages cyber-resilient security.

Superior connectivity with default Wifi-6e, Bluetooth 5.2, 3X 1GB Ethernet ports and optional 4G/5G.
Use Cases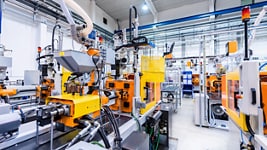 Industrial automation
Predictive maintenance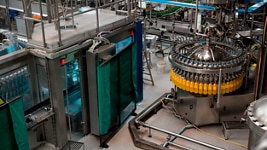 Machine control & reliability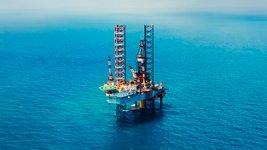 Asset monitoring & management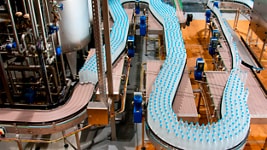 Quality assurance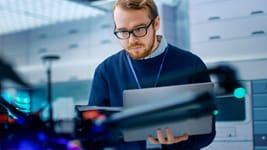 Intelligent Video Analytics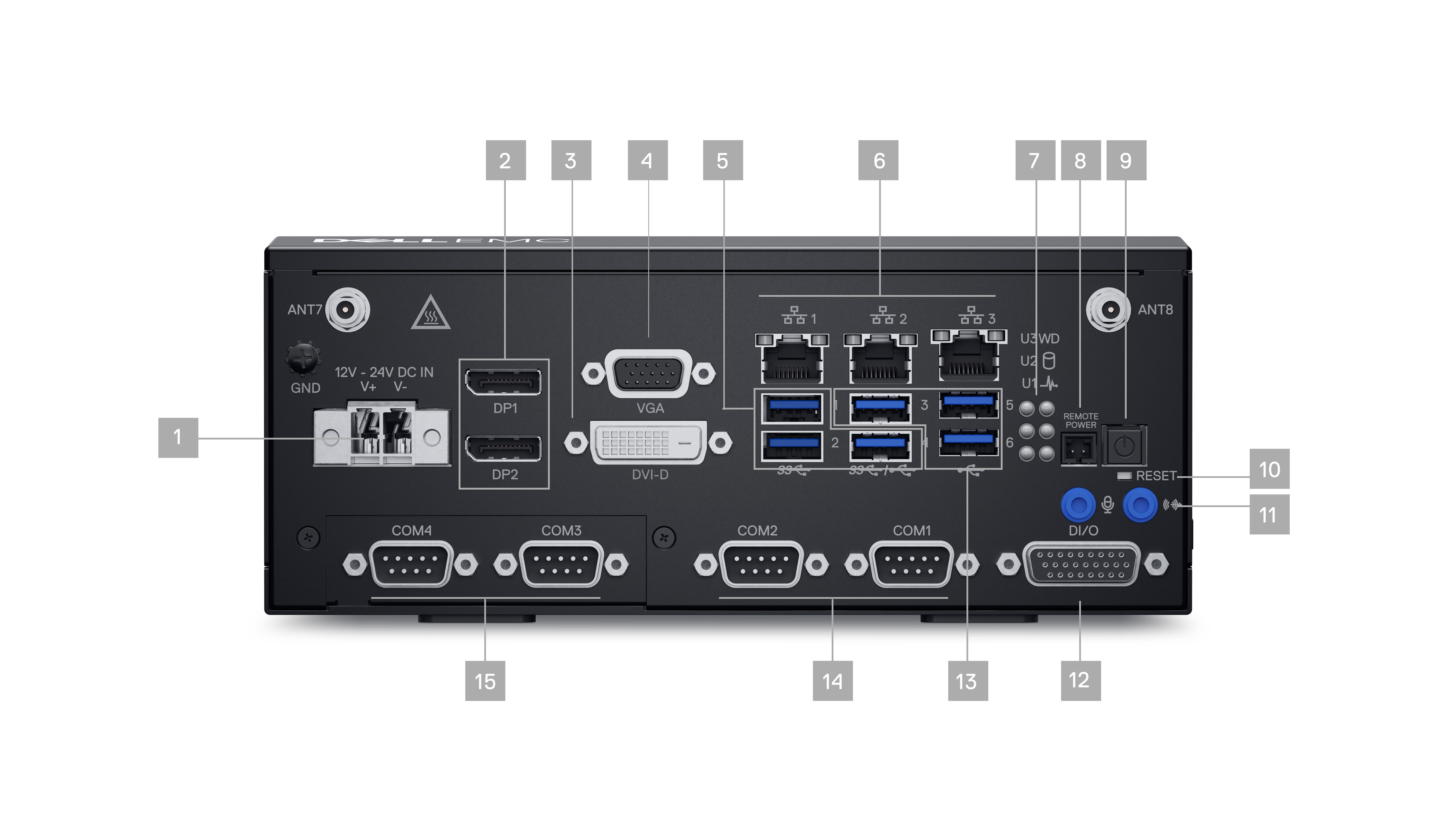 Ports & Slots
1. DC Power Input
2. (2) Display Port
3. DVI-D
4. VGA
5. (3) USB 3.1 Type A
6. (3) Gigabit Ethernet
7. LED Indicators 
8. Extend Power Button
9. Power Button
10. Reset Button
11. (2) Audio (mic, phones/speaker)
12. Digital Input/Output
13. (3) USB 2.0 Type-A
14. (2) COM ports (232/485 capable)
15. (2) uFM I/O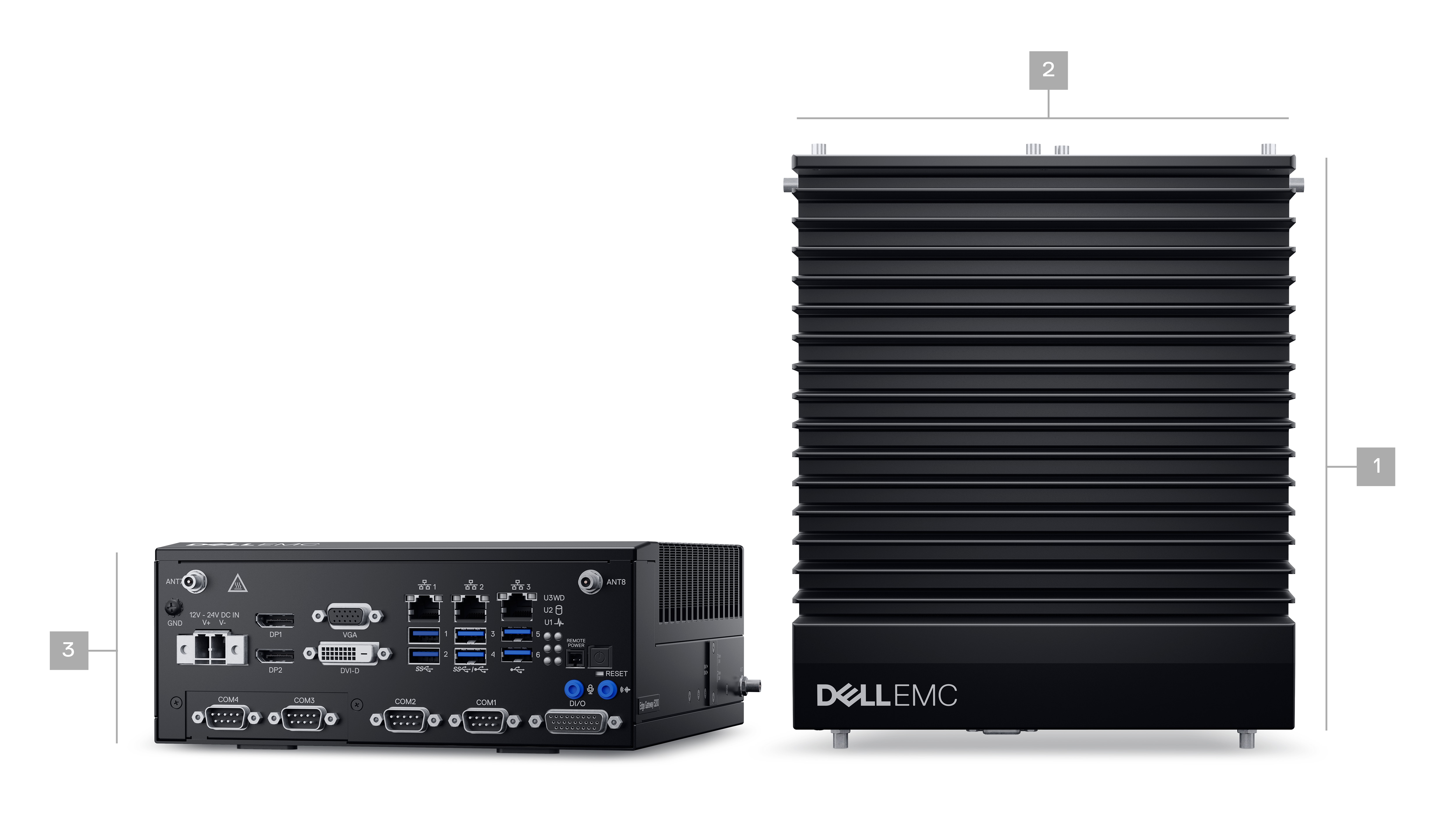 Dimensions & Weight
1. Height: 86 mm (3.39 in.)
2. Width: 211 mm (8.27 in.)
3. Depth: 240 mm (9.45 in.)
Essential accessories for your Dell Edge Gateway 5200
Expandable Connectivity
Connect seamlessly to a broad set of devices with 4G and 5G modules.
uFM Modules
The Dell Edge Gateway 5200 is built to fit your needs. Its modular design has pre-qualified the following uFM modules: Isolated Canbus, Isolated PoE out, Isolated RS-422 & RS-485, Isolated RS-232, Isolated GbE and Isolated DIO
Mounting Solution
All models for Dell Edge Gateway 5200 accompanied wall mounting accessories.
Processor
9th Gen Intel® Core™ i7/i5/i3 FCLGA1151 processor
2x DDR4 SO-DIMMs, up to 64 GB
Dimensions & Weight
Height: 86 mm (3.39 in.) x Width: 211 mm (8.27 in.) x Depth: 240 mm (9.45 in.)
Starting weight: 4.7 kg (10.36 lbs.)*
Environmental
Operating temperature
0°C to 60°C (with airflow 0.6 m/s)
0°C to 50°C (with limited CPU power at 30 W without airflow)

Storage temperature
–40°C to 85°C (excluding storage devices)

Altitude
Operational (maximum, unpressurized): –15.20 m to 5,000 m without AC adapters
Note: The maximum temperature is derated 1⁰C/305 m above sea level altitude.
Non-operational (maximum, unpressurized): –15.20 m to 10,668 m without AC adapters

Humidity
~95% at 40°C (non-condensing)

Vibration
3 Grms, MIL-STD-810G METHOD 514.6 category 4 - common carrier (US highway truck vibration
exposure)

Shock
50 G, MIL-STD-810G METHOD 516.6 table 516.6-II. terminal peak sawtooth pulse test parameters

IP rating
20 by default, 30 with all screws covered

EMC
CE, FCC, and ICES

Safety
IEC/EN/UL/CSA 63268-1
Power
DC Input
12–24 V (±10% tolerance)

AC Input Optional
220 W, 60 W (for PoE) external AC/DC adapter
Ports
2x DP++, DVI-D, VGA (three independent displays)
3x Intel GbE: 2x i210 + i219LM PHY, Intel AMT supported on i5 and i7 CPUs
1x COM1/2: RS-232/422/485, COM3/4: RS-232
1x 8-ch DI and 8-ch DO
6x external USB ports (2x USB 3.1 Gen2 + 1x USB 3.1 Gen1 + 3x USB 2.0), 1x internal USB 2.0 port
1x Line-out, mic-in
1x full size (USB 2.0 + PCIe), used for WiFi by default
1x socket 2, key B+M or B, 1x 2280/3042 (USB 3.1 + SATA 6 Gb/s + 2x PCIe)