Work anywhere on our most powerful Latitude.
15-inch powerful and sustainable laptop designed for secure performance. Featuring discrete graphics, up to 64 GB DDR5 memory and 12th Gen Intel® Core™ processors.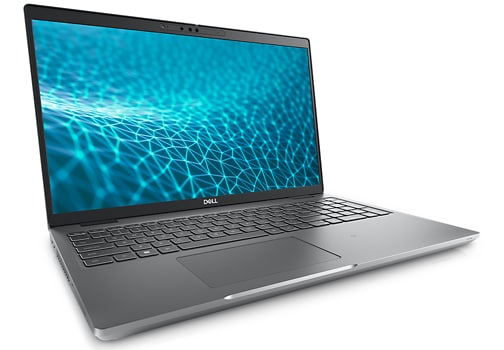 Latitude 15 5531 laptop
Latitude
Operating system
Available with Windows 11.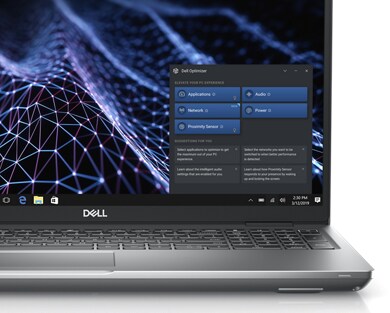 The confidence to work anywhere
ExpressConnect
Be on 2 networks at once with the world's first simultaneous multi-network connection for faster data and video downloads*.

5G & Wi-Fi 6E connections
Wi-Fi 6E allows 7 more channels for more bandwidth which provides faster, smoother Wi-Fi, especially in high-density areas while 5G LTE keeps you connected wherever you work*.

Industry leading battery runtime
Long battery life with ExpressCharge provides up to 80% charge within 40 minutes*.
The reliability to work everywhere
Intelligent Privacy 
Onlooker detection notifies you when someone is peering at your screen and will texturize your screen, while Look Away Detect knows when your focus is elsewhere and dims to further protect privacy and save battery life.

ExpressSign-In
A camera-based proximity sensor wakes your system on approach and locks when you walk away.

Intelligent Audio
Artificial intelligence improves audio and voice quality and adjusts for different environments. Neural Noise Cancelation eliminates unwanted background noise as well as the background noise of the participants on your call.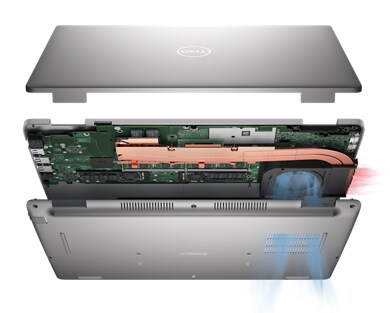 Performance perfected
Personalized performance 
Based on user behavior, ExpressResponse prioritises your CPU to improve the performance of the apps your currently using.

Cool under pressure
Dell's dual opposite outlet fan with optimized venting and other thermal improvements keep your system cooler and quieter. We offer the broadest range of user-selectable performance, temperature and fan noise settings.

Ready for projects of all sizes
Featuring memory up to 64GB DDR5, 4800MHz for today's multi-tasking demands.

Faster and smoother
Up to 4TB SSD.

Our most powerful Latitude
Intel vPro® with 12th Gen Intel® Core™ H-series (45W) processors power data creation, consumption and analysis on Dell performance notebooks.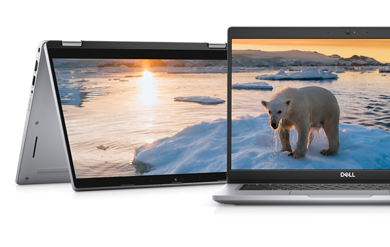 Our most sustainable Latitude portfolio: Working toward our goals, so you can meet yours
New 100% recycled or renewable packaging*
Packaging that looks good and feels good. The first design to meet our 2030 moonshot goals. 

Dell's 1st PCs made with bio-based materials
Our 5000 Series were the 1st PCs in the world made with tree-based bioplastic. The lid contains 21% bioplastic, 30% recycled plastic and 20% reclaimed carbon fiber. Bottom bumpers also contain 39% bio-based rubber*.

Innovating with even more recycled material
We're using up to 50% recycled material, including up to 28% ocean-bound plastic in select components of Dell Latitude*.

Recycling e-waste
Help us in our mission to make our products with at least 50% recycled or renewable content. Send your e-waste (old electronics of any brand) to us for recycling or reuse in support of a circular economy.

Learn more at Dell.com/Recycle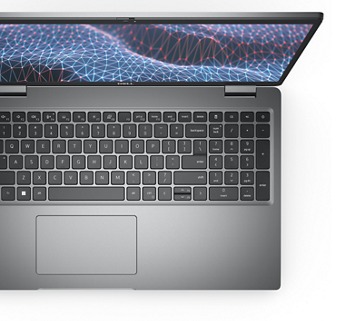 A generation of improvements
A superior view
Work with the best view in the office on an optional 4K UHD Super Low Panel 400 nit display.

ComfortView Plus
ComfortView Plus, an always-on solution that reduces harmful blue light while delivering excellent color. TÜV Rheinland certified.

Make everywhere a conference room
Experience better calls with FHD web cameras and Intelligent Audio within Dell Optimizer.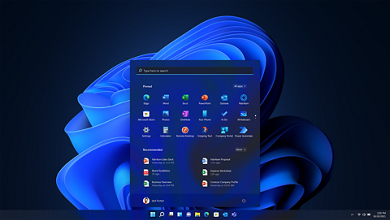 Windows 11 Pro - designed for hybrid work.The most productive and secure version of Windows yet—but simple for IT.
Learn More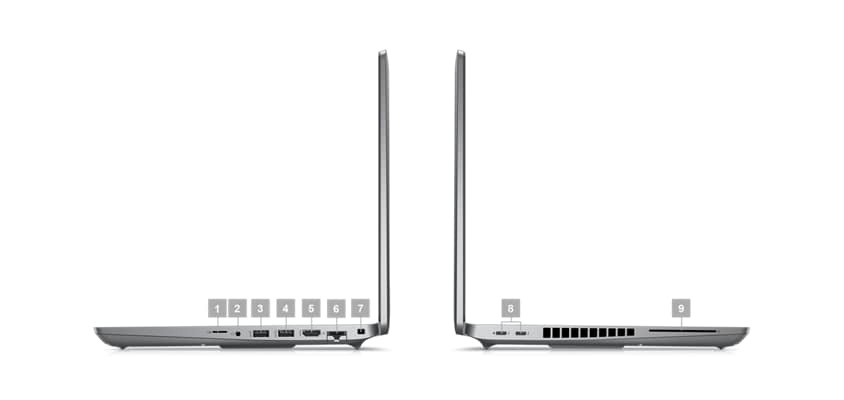 Ports & Slots
1. microSD
2. Global Headset Jack
3. USB 3.2 Gen 1
4. USB 3.2 Gen 1 with PowerShare
5. HDMI 2.0
6. RJ45
7. Wedge Lock Slot
8. 2 x Thunderbolt™ 4 with Power Delivery and DisplayPort 2.0 (USB Type-C™)
9. Contacted SmartCard reader (optional)
10. microSIM Slot (optional, not pictured on back)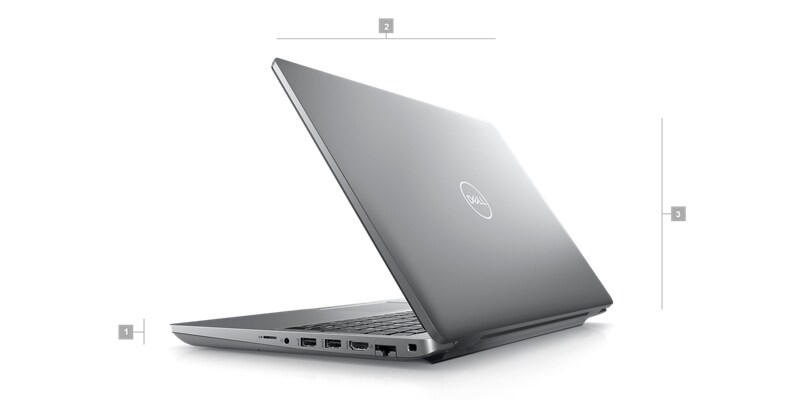 Dimensions and Weight
1. Height: 22.67 mm (0.89 in.)
2. Width: 357.80 mm (14.09 in.)
3. Depth: 233.30 mm (9.19 in.)
At-the-desk accessories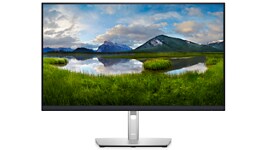 27 USB-C HUB Monitor | P2722HE
Stay productive with this sleek 27" FHD hub monitor with ComfortView Plus.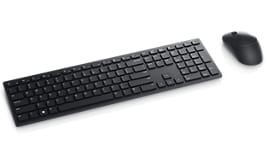 Dell Pro Wireless Keyboard and Mouse | KM5221W
Enhance your everyday productivity with a quiet full-size keyboard and mouse combo that offers programmable shortcuts and 36 months battery life
*
.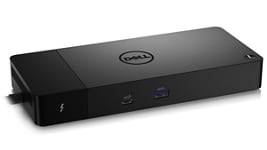 Dell Thunderbolt™ 4 Dock | WD22TB4
Boost your PC's power on the world's first modular Thunderbolt
™
 4 dock with a future-ready design
*
.
On-the-go accessories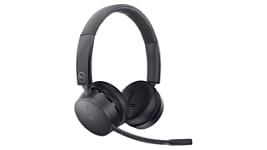 Dell Pro Wireless Headset | WL5022
Work from anywhere with this Bluetooth Teams certified headset that lets you switch seamlessly to your PC or smartphone and enjoy crystal clear audio on the go.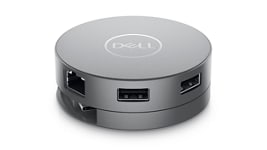 Dell Mobile Adapter | DA310
Compact and portable 7-in-1 USB-C mobile adapter provides superb video, data connectivity and up to 90W power pass through to your PC.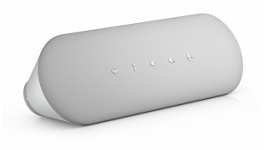 Dell Speakerphone | SP3022
Experience rich and clear audio with this intelligent Microsoft Teams certified speakerphone.
We've got your business covered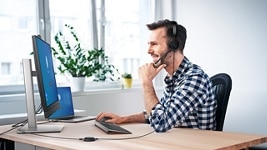 ProSupport
Get 24x7 proactive, automated support and onsite service when you need it with Dell ProSupport. Let our team give you back valuable time so you can take care of business.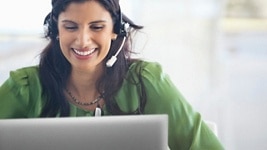 ProSupport Plus
Get anytime priority access to expert support with AI-driven predictive analytics and Accidental Damage Service to protect against drops, spills, surges and more.
Processor
12th Generation Intel® Core™ i5-12500H (18 MB cache, 12 cores, 16 threads, up to 4.50 GHz, 45 W)
12th Generation Intel® Core™ i5-12600H vPro® (18 MB cache, 12 cores, 16 threads, up to 4.50 GHz, 45 W)
12th Generation Intel® Core™ i7-12800H vPro® (24 MB cache, 14 cores, 20 threads, up to 4.80 GHz, 45 W)
Operating System (Dell Technologies recommends Windows 11 Pro for business.)
Windows 11 Home, 64-bit
Windows 11 Pro, 64-bit
Windows 11 Pro National Academic, 64-bit
Ubuntu® 20.04 LTS, 64-bit

Video Card
Integrated:
Intel® Iris Xe Graphics

Discrete:
NVIDIA® GeForce® MX550, 2 GB GDDR6
Display
15.6-inch, HD 1366 x 768, 60 Hz, anti-glare, non-touch, 45% NTSC, 220 nits, WLED, narrow bent
15.6-inch, FHD 1920 x 1080, 60 Hz, anti-glare, non-touch, 45% NTSC, 250 nits, wide-viewing angle, WLED, narrow bent
15.6-inch, FHD 1920 x 1080, 60 Hz, anti-glare, touch, 45% NTSC, 250 nits, wide-viewing angle, WLED, narrow bent
15.6-inch, FHD 1920 x 1080, 60 Hz, anti-glare, non-touch, 100% sRGB, 400 nits, wide-viewing angle, WLED, narrow bent, super low power, low blue light
15.6-inch, UHD 3840 x 2160, 60 Hz, anti-glare, non-touch, 100% sRGB, 400 nits, wide-viewing angle, WLED, narrow bent, super low power, low blue light
8 GB, 1 x 8 GB, DDR5, 4800 MHz, single-channel
16 GB, 2 x 8 GB, DDR5, 4800 MHz, dual-channel
16 GB, 1 x 16 GB, DDR5, 4800 MHz, single-channel
32 GB, 2 x 16 GB, DDR5, 4800 MHz, dual-channel
32 GB, 1 x 32 GB, DDR5, 4800 MHz, single-channel
64 GB, 2 x 32 GB, DDR5, 4800 MHz, dual-channel
Hard Drive
2.5-inh, 1 TB, 5400 RPM, SATA, HDD
2.5-inch, 2 TB, 5400 RPM, SATA, HDD
2.5-inch, 1 TB, 7200 RPM, SATA, HDD
2.5-inch, 500 GB, 7200 RPM, SATA, HDD
M.2 2230, 256 GB, PCIe NVMe, SSD, Class 35
M.2 2230, 512 GB, PCIe NVMe, SSD, Class 35
M.2 2230, 256 GB, PCIe NVMe, SSD, Class 35, self-encrypting drive
M.2 2280, 512 GB, PCIe NVMe, SSD, Class 40
M.2 2280, 1 TB, PCIe NVMe, SSD, Class 40
M.2 2280, 2 TB, PCIe NVMe, SSD, Class 40
M.2 2280, 512 GB, PCIe NVMe, SSD, Class 40, self-encrypting drive
Microsoft Office
Microsoft Office 30-day trial (No license included)
Microsoft Office Professional 2019
Microsoft Office Home and Business 2019
Security Software
Latitude Security software per software functional plan/cycle list
McAfee® Small Business Security 30-day trial
McAfee® Small Business Security 24-month subscription
Dell Digital Device ID: TPM Platform Root Key provisioning
BIOS complies to Dell SMBIOS implementation spec (DSIS)
SW and Drivers MUP/DUP compliant per spec Agile S01310
Dell Power Manager 3.0 or later version (DPM)
Dell Command | Configure 4.0 or later (DCC) with Remote BIOS configuration
Dell Command | Monitor 10.0 or later (DCM)
Dell Command | Update 3.0 or later (DCU)
Dell Command | Update Catalog (DCUC)
Dell Command | Deploy (DCP)
Dell Command | Integration Suite for System Center 5.0 (DCIS)
Dell Command | Intel® vPro™ Out of Band (DCIV)
Dell Command | PowerShell Provider 2.0 or later
Dell Command | Deploy Driver Pack Catalog 1.0 or later
Dell Client System Repository Manager (RM) - client support
Dell SCOM Managability Pack (SCOM MP) - client support
Support Services
1-year hardware warranty with mail-in service after remote diagnosis
2-year hardware warranty with mail-in service after remote diagnosis (Upsell)
3-year hardware warranty with mail-in service after remote diagnosis (Upsell)
4-year hardware warranty with mail-in service after remote diagnosis (Upsell)
5-year hardware warranty with mail-in service after remote diagnosis (Upsell)
1-year hardware warranty with on-site/in-home service after remote diagnosis (Upsell)
2-year hardware warranty with on-site/in-home service after remote diagnosis (Upsell)
3-year hardware warranty with on-site/in-home service after remote diagnosis (Upsell)
4-year hardware warranty with on-site/in-home service after remote diagnosis (Upsell)
5-year hardware warranty with on-site/in-home service after remote diagnosis (Upsell)
1-year ProSupport with Next Business Day on-site service (Upsell)
2-year ProSupport with Next Business Day on-site service (Upsell)
3-year ProSupport with Next Business Day on-site service (Upsell)
4-year ProSupport with Next Business Day on-site service (Upsell)
5-year ProSupport with Next Business Day on-site service (Upsell)
1-year ProSupport Plus with Next Business Day on-site service (Upsell)
2-year ProSupport Plus with Next Business Day on-site service (Upsell)
3-year ProSupport Plus with Next Business Day on-site service (Upsell)
4-year ProSupport Plus with Next Business Day on-site service (Upsell)
5-year ProSupport Plus with Next Business Day on-site service (Upsell)
Accidental Damage Protection
1-year Accidental Damage Service (Upsell)
2-year Accidental Damage Service (Upsell)
3-year Accidental Damage Service (Upsell)
4-year Accidental Damage Service (Upsell)
5-year Accidental Damage Service (Upsell)
Keyboard
Carbon, Arabic, backlit keyboard with 10-key numeric keypad, 99 keys
Carbon, Canada Bilingual MUI, backlit keyboard with 10-key numeric keypad, 99 keys
Carbon, Chinese-T, backlit keyboard with 10-key numeric keypad, 99 keys
Carbon, English International, backlit keyboard with 10-key numeric keypad, 99 keys
Carbon, English US, backlit keyboard with 10-key numeric keypad, 99 keys
Carbon, French Canadian, backlit keyboard with 10-key numeric keypad, 99 keys
Carbon, Greek, backlit keyboard with 10-key numeric keypad, 99 keys
Carbon, Hebrew, backlit keyboard with 10-key numeric keypad, 99 keys
Carbon, Korean, backlit keyboard with 10-key numeric keypad, 99 keys
Carbon, Russian, backlit keyboard with 10-key numeric keypad, 99 keys
Carbon, Thai, backlit keyboard with 10-key numeric keypad, 99 keys
Carbon, Ukrainain, backlit keyboard with 10-key numeric keypad, 99 keys
Carbon, Brazilian, backlit keyboard with 10-key numeric keypad, 103 keys
Carbon, Belgian, backlit keyboard with 10-key numeric keypad, 103 keys
Carbon, Bulgarian, backlit keyboard with 10-key numeric keypad, 103 keys
Carbon, Czech & Slovakian MUI, backlit keyboard with 10-key numeric keypad, 103 keys
Carbon, Danish, backlit keyboard with 10-key numeric keypad, 103 keys
Carbon, English UK, backlit keyboard with 10-key numeric keypad, 103 keys
Carbon, Estonian, backlit keyboard with 10-key numeric keypad, 103 keys
Carbon, French European, backlit keyboard with 10-key numeric keypad, 103 keys
Carbon, German, backlit keyboard with 10-key numeric keypad, 103 keys
Carbon, Hungarian, backlit keyboard with 10-key numeric keypad, 103 keys
Carbon, Italian, backlit keyboard with 10-key numeric keypad, 103 keys
Carbon, Nordic MUI, backlit keyboard with 10-key numeric keypad, 103 keys
Carbon, Norwegian, backlit keyboard with 10-key numeric keypad, 103 keys
Carbon, Portuguese, backlit keyboard with 10-key numeric keypad, 103 keys
Carbon, Slovenian, backlit keyboard with 10-key numeric keypad, 103 keys
Carbon, Spanish Castilian, backlit keyboard with 10-key numeric keypad, 103 keys
Carbon, Spanish Latin America, backlit keyboard with 10-key numeric keypad, 103 keys
Carbon, Swedish/Finnish, backlit keyboard with 10-key numeric keypad, 103 keys
Carbon, Swiss European MUI, backlit keyboard with 10-key numeric keypad, 103 keys
Carbon, Turkish, backlit keyboard with 10-key numeric keypad, 103 keys
Carbon, Turkish F, backlit keyboard with 10-key numeric keypad, 103 keys
Carbon, Japanese, backlit keyboard with 10-key numeric keypad, 106 keys
Carbon, English International, non-backlit keyboard with 10-key numeric keypad, 99 keys
Carbon, English US, non-backlit keyboard with 10-key numeric keypad, 99 keys
Carbon, Fr. Can. Quebec ACNOR, non-backlit keyboard with 10-key numeric keypad, 103 keys
Carbon, Spanish Latin America, non-backlit keyboard with 10-key numeric keypad, 103 keys
Ports
1 RJ45 Ethernet port (flip-down)
1 USB 3.2 Gen 1 port
1 USB 3.2 Gen 1 port with PowerShare
2 Thunderbolt™ 4 ports with DisplayPort Alt Mode/USB4/Power Delivery
1 headset (headphone and microphone combo) port
1 HDMI 2.0 port
Slots
1 microSD-card slot
1 Smart-card reader slot (optional)
1 wedge-shaped lock slot
1 microSIM-card slot (optional)
Dimensions & Weight
Height (front): 22.67 mm (0.89 in.)
Height (peak): 25.70 mm (1.01 in.)
Height (rear): 24.05 mm (0.95 in.)
Width: 357.80 mm (14.09 in.)
Depth: 233.30 mm (9.19 in.)
Weight (maximum): 1.79 Kg (3.94 lb)*
Camera
No camera
720p at 30 fps HD RGB camera, Dual-array microphones
1080p at 30 fps FHD RGB + IR camera, Dual-array microphones
1080p at 30 fps FHD RGB + IR camera, Express Sign-In (EMZA) Dual-array microphones
Audio and Speakers
Stereo speakers with Waves MaxxAudio® Pro, 2 W x 2 = 4 W total
WLAN:
No WLAN
Realtek RTL8822CE, 2x2, MIMO, 867 Mbps, 2.40 GHz/5 GHz, Wi-Fi 5 (WiFi 802.11ac), Bluetooth® 5.0
Intel AX211, 2x2, MIMO, 2400 Mbps, 2.40 GHz/5 GHz/6 GHz, Wi-Fi 6E (WiFi 802.11ax), Bluetooth® 5.2
Intel AX211, 2x2, MIMO, 2400 Mbps, 2.40 GHz/5 GHz/6 GHz, Wi-Fi 6E (WiFi 802.11ax), No Bluetooth®

WWAN:
Intel® XMM 7360 Global LTE-Advanced
Intel® 5000 Global 5G Modem

Primary Battery
4-cell, 64 Wh, "smart" lithium-ion, ExpressCharge™ capable, integrated
4-cell, 64 Wh, "smart" lithium-ion, Long Lifecycle, ExpressCharge™ capable, integrated
6-cell, 97 Wh, "smart" lithium-ion, ExpressCharge™ capable, integrated