High-density, rack-optimized tape autoloader solution
Select
The PowerVault™ 124T tape autoloader allows maximum rack-based storage capacity within a 2U chassis. Its remote management capability enables true, unattended backup while its magazine architecture facilitates quick scalability and easy replacement of tape cartridges.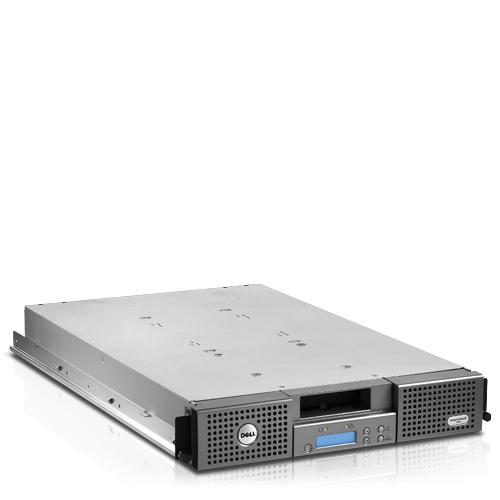 PowerVault 124T
PowerVault
Highlights
Supports a single LTO tape drive, designed for nightly backup of less than 3TB
Ideal for consolidating multiple or remote application servers for unattended, automated backup
High-density, rack-optimized tape autoloader solution that supports up to 40TB (LTO-6) of native capacity within a small, 2U form factor
Supports maximum native transfer rates of 576GB/hr (LTO-6)
Remote Management functionality to deliver reliable backup through any web-based browser
Simple scalability through the dual-magazine design allowing you to manage eight cartridges per magazine (16 total cartridges per unit, 2 magazines holding 8 cartridges each)
The PowerVault 124T is a tape autoloader that allows customers to maximize their rack-based storage backup within a 2U chassis. Its expandable architecture and magazine design enable customers to quickly manage and replace tape cartridges for growing data center needs. These features also help customers cost-effectively scale capacity to meet future backup and recovery demands. The PowerVault 124T delivers reliable backup through remote management using any web-based browser while featuring seamless integration into diverse operating systems such as Microsoft® Windows and Linux®.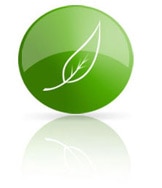 Be Green With Tape
When factoring in the features and benefits of tape storage — such as reliability, portability, encryption (LTO-4, LTO-5 and LTO-6), and the shelf life (over 30 years) of tape cartridges — it is the perfect solution for your long-term or short-term backup or archiving needs. In addition, when tape media is stored, it does not require energy until it needs to be accessed. By using zero energy when stored, tape is "naturally" Green.
Introducing Dell ProSupport
Professional, proactive and proven support services designed to address the technology challenges you face today.
Dell ProSupport starts with the Dell ProSupport for IT service model designed for IT professionals like you. Dell ProSupport for IT provides:
7x24 direct access to Dell Expert Centers
Fast-track dispatch for Dell-certified technicians
Escalation management through Dell's global command centers
Next, Dell ProSupport Options align to the way you use technology — rapidly responding to your needs, protecting your investment, your productivity and your sensitive data, and providing enhanced proactive support services to reduce the risk and complexity of managing your infrastructure.
SPEED OF RESPONSE
PROTECTION
PREMIUM PROACTIVE


Mission Critical - Perfect for server and storage environments where avoiding unplanned downtime and reducing recovery time through priority response are a must. The package includes priority 4-hour onsite

service or optional 2-hour response with 6-hour hardware repair, Dell's proven critical situation process, and emergency dispatch.

Keep Your Hard Drive*

- Enables you to control your sensitive data by retaining your hard drive and helps you comply with current data privacy regulations to help mitigate risks associated with regulatory or civil liabilities.

Enterprise-Wide Contract - Provides enhanced proactive capabilities through:

Designated Service Delivery Manager

Performance benchmarking and custom reporting

Planning and assessments

Proactive Maintenance - Maximizes the availability and stability of your infrastructure proactively. The package includes a detailed system assessment and implementation of driver or firmware updates and upgrades for your server or storage systems.

Remote Advisory Options - Provides telephone and Internet access to technical expertise for specialized applications and solutions such as Microsoft Exchange, Virtualization, and more.
Basic Support
Ideal for non-essential application environments. This service offers business-hour, phone-based support* for hardware-only issues with Next Business Day On-Site Service following completion of phone-based troubleshooting.
Additional Service Offerings
Comprehensive Storage Training and Certification
Through comprehensive storage training courses, Dell provides expertise in implementing Dell storage into an existing IT infrastructure.If you are interested in validating or maintaining your skill sets for company compliance, the Dell Certified Network Storage Networking Professional Certification path is available.
Backup and Recovery
To sustain the continued operation of your storage solution, you should engineer availability, security and reliability into every process from the outset. Dell can provide backup and recovery solutions that help ensure adequate procedures are in place to minimize or avoid data loss.
Storage Consolidation
Our storage experts analyze existing infrastructure, operational practices and technical readiness to develop a roadmap for conducting a storage consolidation. They will also develop a detailed consolidation deployment plan as well as a validated and refined solution design.