Configure, monitor and manage with ease.
Wyse Manage Suite is a powerful, secure and highly scalable solution for managing and optimizing Wyse endpoints.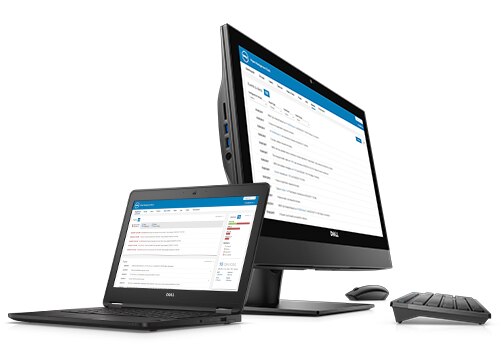 Wyse Management Suite
Wyse
Save time. Save money. Lose the headache.
| | | | | |
| --- | --- | --- | --- | --- |
|   |   |   |   |   |
|  Centralized Management |   | Asset Tracking |   | Health Status Report  |
|   |   |   |   |   |
|  Remote Support |   |  Automated Device Discovery |   |  Mobile App |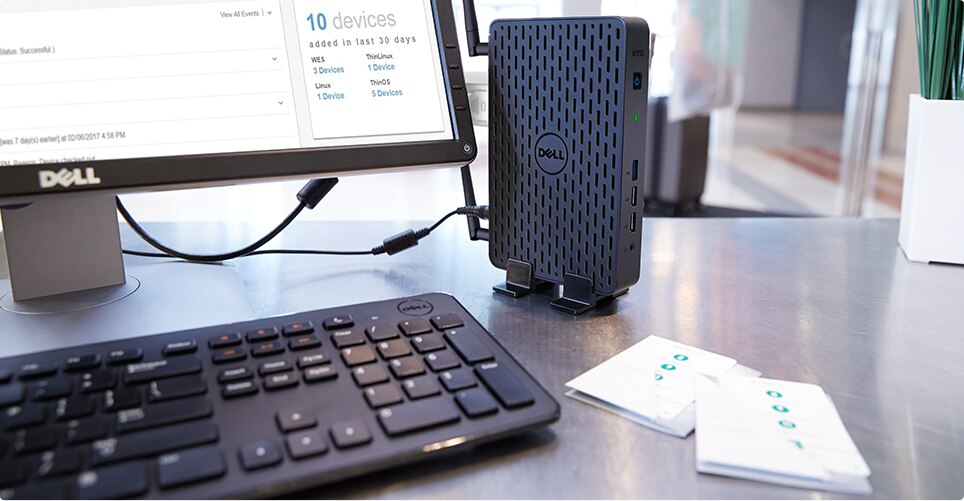 User friendly from start to finish.
Get to work, right away: With less than 5 minutes required for installation, Wyse Management Suite makes management fairly simple, right from the start. Optimized for an out-of-box experience so streamlined, nothing can slow you down.

Work where you want: The Wyse Management Suite Mobile App provides granular details and allows customers to view dashboard, see critical alerts, notifications and send real time commands with a single tap.

Work without worry: Manage all Wyse thin clients without worry thanks to Two-factor authentication secure port management and HTTPS-based transmissions.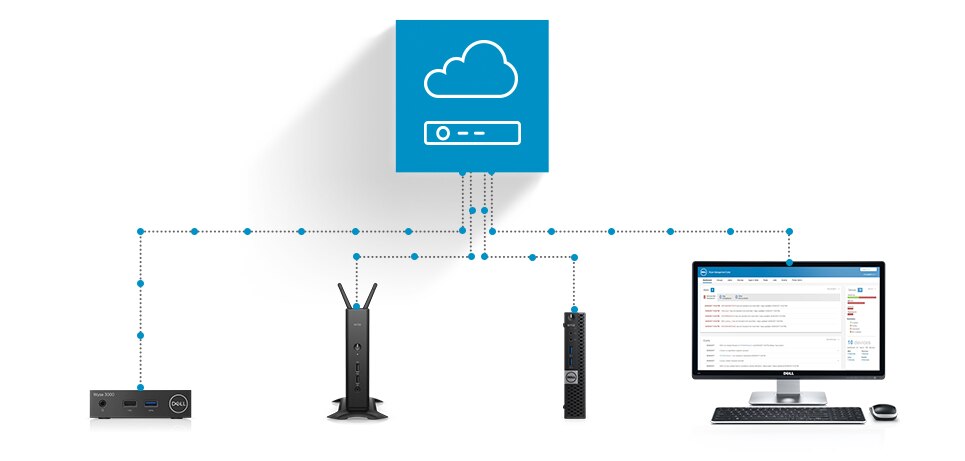 Over perform. Never over pay.
Zero touch deployment: Designed to free IT professionals from unnecessary support tasks, Wyse Management Suite allows customers to enjoy streamlined deployment and maintenance and lower support costs. This automated roll out system is specifically designed to integrate your pre-set basic policies for all end points. Ensuring you never have to start over from square one.

Scalable to the nth degree: Manage any number of Wyse endpoints, whether Windows, ThinOS or Linux.

Great without breaking the bank: Wyse Management Suite offers two different versions depending on your specific needs
Wyse Management Suite Standard version supports up to 10,000 users, is completely free of cost and offers basic on-premise features
Wyse Management Suits Pro version offers both cloud and on-premise options, supports unlimited number of devices and includes increased and advanced device management capabilities such as multi-tenancy, advanced policy deployments, etc.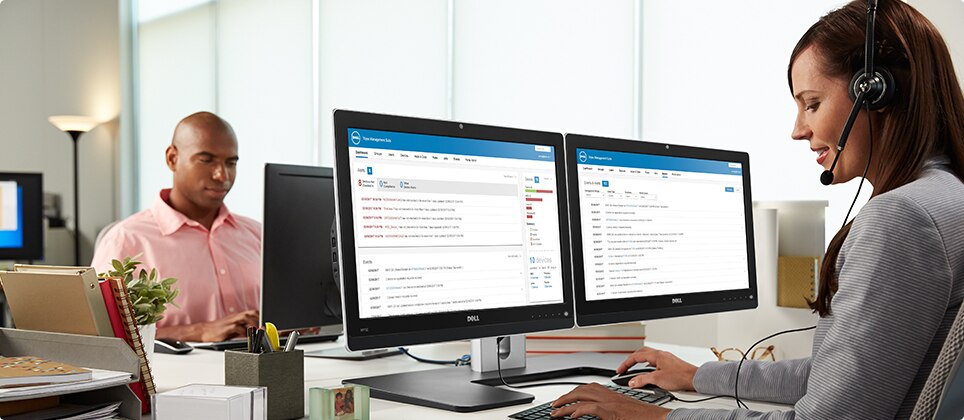 As versatile as you are.
Highly flexible: Wyse Management Suite is an efficient hybrid cloud management solution with floating license allocation between on-premise and cloud.

Ready for anything: Wyse Management Suite is ideal for businesses small, large and in-between. With multiple version offerings and complexities, our tech meets all levels of deployment.