Next-generation network management
Plan, configure and deploy wired and wireless networks with cloud-based management for Dell EMC Networking switches and Aerohive APs.
HiveManager NG network management system
PowerConnect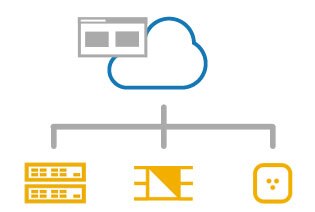 Flexible network management
HiveManager NG allows administrators to plan, configure and deploy wired and wireless networks and maintain complete control through a powerful cloud platform. The HiveManager NG architecture sets a new standard for simplicity and flexibility by combining:

Public or private cloud deployment
Streamlined user experience
Simplified troubleshooting
Operational intelligence
Simplified deployment
HiveManager NG offers a simplified deployment workflow and seamless transition from demo to production, featuring:
Guided workflow for network policy deployment
Interactive step-by-step configuration assistance
Ability to swap simulated devices with real devices on RF planner map
Automatic connection to HiveManager NG for provisioning
Auto-provisioning for devices with network policy and firmware updates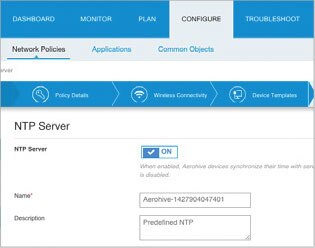 Streamlined configuration
HiveManager NG facilitates device and network configuration via:
Device templates for switches and APs with a centralized view of all configuration objects
The ability to bulk edit device properties
The ability to back up and restore objects, inventory and configuration
A command-line interface for device access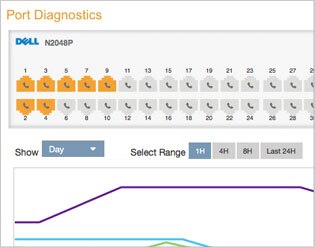 Centralized policy management
Context-aware user policies with granular and flexible control enable an optimized end-user experience via:
Device classification by location and client classification by location, OS type and mandatory access control (MAC) address
Customer application definition and multiple user profiles for each service set identifier (SSID)
Time-based firewall and quality of service (QoS) policy
Application, network and MAC Layer firewall policy rules
WIPS policy for rogue AP detection and mitigation
Security policies supporting 802.1X, WPA2 and PPSK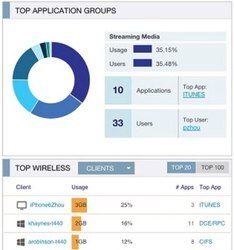 User-focused dashboard
The HiveManager NG dashboard includes contextual filters to monitor assets, health status, data usage and security standpoints. Dashboard features include:
Key performance indicator (KPI) status cards and widgets with drill down capabilities
Time range slider on dashboard for historical view with 360 views of any network policy, AP, client device, user or application
Global search function by network policy, MAC address, serial number, user or application name
Seven days of historic monitoring and reporting data with Interactive Network Summary Reports and easy sharing capabilities
Savable contextual filters by location, SSID, policy, user profile and client OS type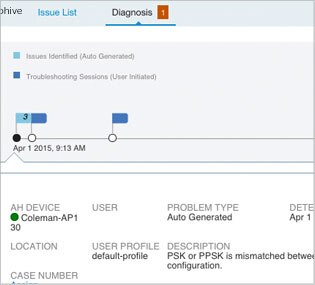 Monitoring and troubleshooting
HiveManager NG provides real-time and historical views of devices, clients, alarms and events with the ability to act immediately from the monitor interface. Monitoring features include:
Device list with rich utilities for advanced configuration and investigation
Alarm and event lists with historical and real-time data
Savable and reusable filters shared across dashboard and monitor
Rogue AP and client monitoring, plus Maps API
Help-desk style interface to triage historical and real-time client problems with actionable data for easy resolutions
Navigate network complexity with Dell EMC Services
Our global team of network experts understands the complexities of IT ecosystems, including multi-vendor environments. We have the skillset and experience to not only quickly resolve performance issues but also transform your network to meet the demands of your business.
Consulting
Dell EMC network consultants provide expert guidance to help you optimize and transform the network environment for the demands of today's multi-cloud infrastructures. Our deep infrastructure and application expertise combined with sophisticated network analysis toolsets address a wide range of network technology and process challenges.
Deployment
Leverage the Dell EMC ProDeploy Enterprise Suite to get your network installed and configured. Our experts can free your IT staff to focus on your core business, minimize downtime and give you the confidence that the job will be done right, the first time.
Support
Gain access to ProSupport technical experts who can assist with your most complex networking challenges. The Dell EMC ProSupport Enterprise Suite provides networking support around the clock and around the globe, helping your team maintain a high level of productivity.
Education
Dell EMC offers flexible training programs so your staff can build the right skills to successfully manage and utilize your network to its full potential. Through our personalized approach, your staff gets the exact training they need to improve productivity and adoption, decrease downtime, and reduce end-user support calls.