Connect up to 10 times the speed of your 10/100 network with Dell Networking 2800 Series smart GbE switches for simple, web-managed end-user connectivity.
Sorry, this item is not available anymore for purchase online. Please see our recommended replacement product.
Dell Networking 2800 Series Switches
PowerConnect
Legend: S — Standard,
OA —
Option Available,
N —
Not Available
| | |
| --- | --- |
| Port Attributes | Dell Networking 2808 |
| 10/100/1000Base-T auto-sensing Gigabit Ethernet switching ports | 8 |
| SFP fiber combo ports provide support for 1000BASE-SX and 1000BASE-LX Gigabit transceivers | N |
| Power reduction for short cables or inactive connections | S |
| Autonegotiation for speed, duplex mode and flow control | S |
| Supports Virtual Cable Diagnostics by Marvell™ and fiber transceiver diagnostics to provide advanced troubleshooting capabilities for your cable infrastructure | S |
| Integrated LEDs for improved visual monitoring and analysis | S |
| Auto-MDI/MDIX mode and flow control | S |
| Performance | Dell Networking 2808 |
| Switch fabric capacity: | Up to 16 Gbps |
| Forwarding rate: | 11.9 Mpps |
| Up to 8,000 MAC Addresses | S |
| Packet buffer memory: | 1 Mb |
| VLAN | Dell Networking 2808 |
| Supports up to 64 port-based VLANs. Honors all 4096 VLAN tags | S |
| Quality of Service | Dell Networking 2808 |
| Delivers 4 priority queues per port | S |
| Honor 802.1p values and honor IP DSCP values | S |
| Supports strict priority and configurable weighted round robin (WRR) scheduling across queues | S |
| Link Aggregation | Dell Networking 2808 |
| Industry-standard link aggregation adhering to IEEE 802.3ad standards (static support only, LACP not supported) | S |
| Supports 4 link aggregation groups and up to 4 ports per group | S |
| Management | Dell Networking 2808 |
| Local password and restricted IP addresses for secure access to the switch | S |
| Port mirroring provides the capability of mirroring 4 source ports to improve network traffic monitoring and troubleshooting | S |
| Internal DHCP Server | S |
| DHCP client support allows for simplified IP address assignment when used with a DHCP server | S |
| Switch software can be easily uploaded to the switch through the web-management interface | S |
| Configurations can be easily uploaded to and from the switch through the intuitive web-management interface | S |
| Port statistics available through industry-standard RMON | S |
| Switch is factory-configured as an unmanaged switch, but can be easily configured as a web-managed switch with the push of a button | S |
| Jumbo frame support for packets up to 9,000 bytes | S |
| Broadcast storm control to help eliminate network traffic storms | S |
| Limited SNMP monitoring and CLI management — See User Guide for details | S |
| Chassis | Dell Networking 2808 |
| Dimensions (H x W x D) | 43.2 x 265.5 x 161.7 mm (1.7 x 10.453 x 6.4 in.) |
| Rack mount: | 1U, rack-mounting kit included |
| Unit weight: | 3 lb |
| Fans: | Fanless Design |
| Environmental Operating Conditions | Dell Networking 2808 |
| 100% Lead-free | Yes |
| Operating tempature: | 0º C to 45º C (32º F to 113º F) |
| Storage tempature: | -20º C to 70º C (-4º F to 158º F) |
| Operating relative humidity: | 10% to 90% noncondensing |
| Storage relative humidity: | 10% to 95% noncondensing |
| Power | Dell Networking 2808 |
| Voltage | 1.0A @ 100V |
| BTU/hr | 74 BTU/hr |
Regulatory Information:

Product Safety, EMC and Environmental Datasheets
Dell Regulatory Compliance Home Page

Dell and the Environment

Available with US Trade Agreements Act (TAA) compliance


Standards Supported
IEEE 802.3ac — VLAN tagging
IEEE 802.3ad — Link aggregation with static LAG support
IEEE 802.1W — Rapid Spanning Tree (1)
IEEE 802.1D — Spanning Tree (1)
IEEE 802.1Q — Port-based VLANs
IEEE 802.1v — Protocol-based VLANs
IEEE 802.1p — Ethernet priority with user provisioning and mapping
IEEE 802.1X — Port authentication
IEEE 802.3x — Flow control
RFC 826 — ARP
RFC 854 — Telnet
RFC 855 — Telnet option
RFC 1155 — SMIv1
RFC 1157 — SNMP
RFC 1213 — MIB II — Updated by RFC's 2011, 2012 and 2013
RFC 2579 — Textual conventions for SMI v2
RFC 2580 — Conformance statements for SMI v2
RFC 2819 — RMON
RFC 3164 — BSD Syslog Protocol
RFC 3416 — Management Information Base (MIB) for the Simple Network Management Protocol (SNMP) (December 2002)
RFC 768 — UDP
RFC 783 — TFTP
RFC 791 — IP
RFC 792 — ICMP
RFC 793 — TCP
RFC 951 — BOOTP
RFC 1533 — Including 1534, Interoperation between BOOTP and DHCP
DHCP server
RFC 2131 — Dynamic Host Configuration Protocol
RFC 2132 — DHCP options and BOOTP vendor extensions
RFC 950 — Internet Standard Subnetting Procedure
RFC 1123 — Requirements for internet hosts
RFC 1042 — A standards for transmission of IP datagrams over IEEE 802 networks
RFC 1071 — Computing the internet checksum
IGMPv2 snooping
GARP
GMP snooping
Jumbo frames
IPv6 Classification APIs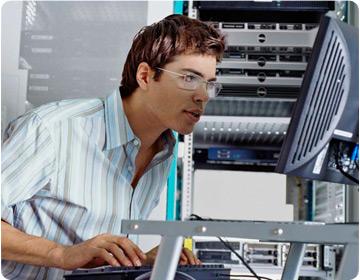 Speed up your network.


Upgrade your 10/100 network with GbE for high-performance voice, video and data requirements.
Find Out More

Deploy with ease.
Use the Dell Networking 2800 SeriesTM right out of the box as an unmanaged switch or convert to a flexible web-managed network at the push of a button.
Find Out More



Apply smart switching.


The Dell Networking 2800 Series Smart LAN switch offers many of the same benefits as a fully managed switch without the associated complexity.
Find Out More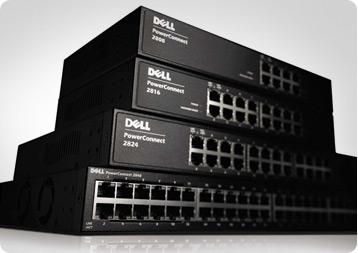 Build a right-sized unmanaged/web-managed GbE network.
The Dell Networking 2800 Series offers four different models to serve a number of small to midsize user environments.
Find Out More

Protect your hardware investment
Dell Networking switches not only provide the quality, reliability and capability you expect from Dell, but also the peace of mind that guarantees Basic Hardware for life with a Lifetime Limited Warranty*.
Find Out More
Global services and support
Dell Services can help reduce IT complexity, lower costs and eliminate inefficiencies by making IT and business solutions work harder for you. The Dell Services team delivers distinctive capabilities, including full data migration solutions to facilitate consolidation from multiple file systems. Dell takes a holistic view of your needs and designs solutions for your environment and business objectives, and uses established delivery methods, local talent and in-depth domain knowledge to help lower your total cost of ownership.

Dell Networking 2808
Incredible value, flexible management capabilities and an energy-conscious design make this ideal for businesses, branch offices, schools and retail establishments with small networks. Fanless design is well-suited for quiet office environments.
Dell EMC offers complete end-to-end services
Optimizing the IT lifecycle is vital. Dell EMC has expert services
*
for all lifecycle phases that save you time and resources, reduce effort, and improve your IT experience.
ProSupport Enterprise Suite
Gain the freedom to focus on your business transformation with the support expertise and insights Dell EMC is known for across the globe. Choose the right support based on the criticality of specific systems with available automated predictive analysis, collaborative third-party assistance and service account management.
Dell EMC offers flexible training programs so your staff can build the right skills to successfully manage and utilize your network to its full potential. Through our personalized approach, your staff gets the exact training they need to improve productivity and adoption, decrease downtime, and reduce end-user support calls.
Training
Education Services offers an expansive suite of training services with a variety of delivery methods to choose from – including instructor-led training, self-paced online training and virtual instructor-led training. With comprehensive and flexible training programs, we make it easy to ensure your staff has the skills they need to successfully manage and utilize your new technology to its full potential.
Consulting
Consulting services give expert guidance to help you grow, optimize and transform your IT environment at your own pace and budget. We employ a broad range of certified consultants and engineers, backed by program management teams, who can deliver deep technical expertise. We give you the confidence that your project will be done right and on time.