For home and home office
Affordable laptops and 2-in-1 PCs that offer versatile everyday computing to meet your needs and spark your potential.​

Dell Inspiron Laptops

Compare the various features of our Inspiron models and find the one that's perfect for you.

 
 
 
Laptops and 2-in-1s featuring Intel® processors and optional touch displays on select laptops.
 
14, 15 and 17-inch laptops featuring the latest processors, vibrant displays and DVD drives.
 
Laptops and 2-in-1s featuring high-performance power and in a beautiful design.​

Performance options

 
 
 
 

Graphics Performance

 
 
 
 
Display Resolutions
 
 
 
 
Touch Options
 
 
 
 

Battery Life

 
 
 
 

Mobility

 
 
 
 

Premium Features

 
 
 

A world of features
Made for each other
Thoughtful design means that you get features and options that fit your life.

Designed to impress
Whether you're looking for durable yet lightweight materials, immersive audio and visuals, or meaningful innovation for an upgraded experience, the Inspiron family has it all.

Performance that matters
With up to the latest Generation Intel® and AMD processors, robust memory and storage and up to UHD displays, Inspiron laptops and 2-in-1s offer everything you might need in a compact design.

Flexible 2-in-1s
Transition between laptop, tent, tablet or stand modes as you edit photos, update your blog, stream your favorite entertainment or prepare a report.

Optional active pens
Draw and write naturally with optional Dell Active Pens designed to sketch, take notes, or write seamlessly and comfortably. Only available on select models.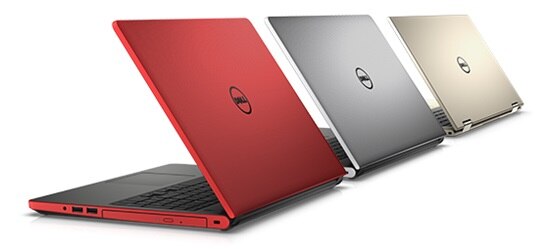 Express yourself
With multiple color options (Red, White, Blue, Gold, Silver and Black) to choose from, you can build your ideal Inspiron laptop from the inside out, powered with the processing capability you want, the storage you need and the fully personalized design you crave.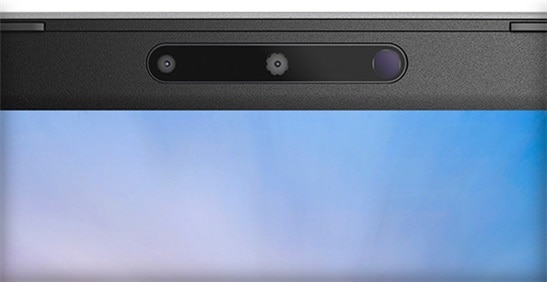 A camera that changes the way you interact
The Intel® RealSense™ Camera redefines how you interact with your new Dell PC. Its depth-sensing technology lets you scan 3D objects, use gestures to control your system or play games and even create a life like video chat environment right from your PC. And with the Windows Hello
*
feature, you can log in with a look at the 3D camera adding extra security and convenience to your experience; no more need to remember passwords. Available on select Inspiron 15 5000 Series laptops.
Shop Now
Keep your PC running at its best with Premium Support Plus.
Help at every step. Dell Premium Support Plus experts are ready to help you with nearly any issue. Whether it's setting up parental controls, backing up data, or optimizing your hard drive and software settings to get that 'like new performance' from your PC, our experts are ready to tackle whatever challenges come your way. 
Learn More 
Inspiron mobile ecosystem

Enhance your mobile experience with these essential accessories.

Inspiron mobile ecosystem

Take your tunes anywhere with the compact and portable Dell Bluetooth Ultraportable wireless speaker.

Inspiron mobile ecosystem

Back up and store the photos, videos and music that are important to you with easy transfer to the 1TB Dell Portable Backup Hard Drive.

Inspiron mobile ecosystem

Get extra battery life or power and charge your phone or tablet while you're on the go with the lightweight, compact Dell Power Companion.