Never

Rugged, removable disk backup for servers or desktops through a simple USB port connection.
Automate backups and save time with an affordable, high-density tape autoloader featuring a compact 1U design and remote management.
Call 1-866-640-3355 for pricing
Quickly protect all of your important information with tough, portable disk media in 500GB, 1TB and 2TB capacities.
Call 1-866-640-3355 for pricing
Deploy comprehensive data and application backup and recovery for the physical and virtual servers that power your business with PowerVault™ DL4000.
Call 1-866-640-3355 for pricing
Explore Networking Solutions
Organizations must consider their needs and future growth in deciding what storage technology to choose
Read Articles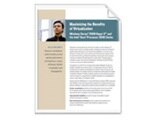 A series of Dell IDC newsletters to take you through the journey of achieving data center efficiency.
Learn More

If you're looking for a quick, simple way to increase your knowledge of business technology solutions, you're in the right place
Learn More

Dell Financial Services has a wide range of options to make technology easily affordable.
Learn More

Go ahead. Ask us anything.
You've got questions, we've got experts that can help. Find out now.
Chat Online