Le mini portable idéal pour l'entreprise
Professionnels mobiles à la recherche d'une solution abordable et intelligente, qui allie à la fois fonctionnalités et design.
Nous sommes désolés, cet article ne peut plus être acheté en ligne. Veuillez consulter le produit de remplacement que nous vous recommandons.
Latitude 2110 Portable
Latitude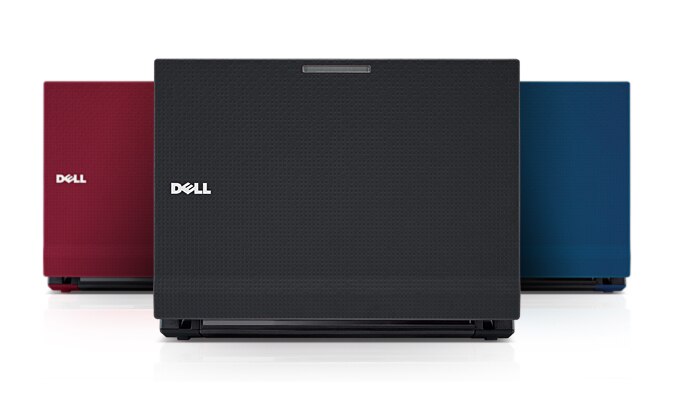 Discover smart functionality
With the flexible, feature-rich Latitude 2110 in your travel case, you can stay in touch—and stay productive—wherever work takes you.

As connected as you are
Built-in wireless, Ethernet and optional embedded mobile broadband help you stay on task from the airport terminal to the hotel room and beyond.
Videoconferencing made easy
With the optional webcam and built-in microphone, you can easily meet up with colleagues, even when you're miles from the nearest meeting room.
Peace of mind by design
Form meets function in Latitude 2110's vibrant, rubberized outer casing, which gives you added protection against spills, carry-on bags and other road hazards.
Optional antimicrobial protection
Sharing devices can sometimes lead to sharing unwanted germs, but thanks to Latitude 2110's optional keyboard featuring antimicrobial protection, you can add a line of defense.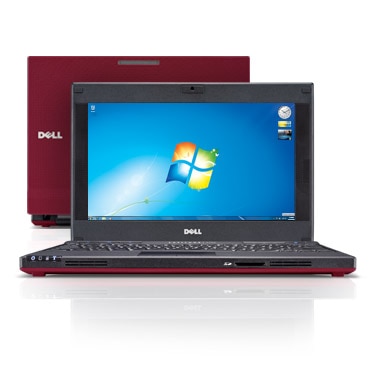 Discover true flexibility
For a compact, lightweight laptop, Latitude 2110 is big on personalization. Choose the features you need to work smarter every day—and add touches that tell the world the 2110 is truly yours.

Adaptable on the inside
Depending on your file-storage needs, you can choose from traditional spinning hard drives, or upgrade to solid-state drives for added durability.
Personalize it right down to the OS
Microsoft® Windows® or Linux® ? Get the operating system that fits the way you need to work, right out of the box.
Make it yours
You work hard to build your business, and with the color and personalization options on Latitude 2110, you can have an everyday laptop that's a true extension of your brand.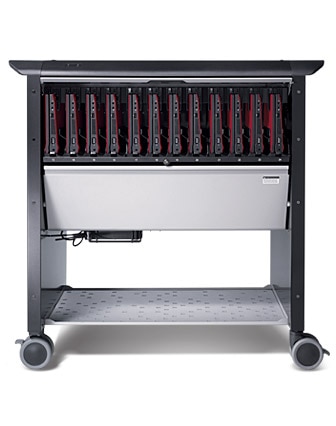 Discover Latitude fundamentals
No matter what size your organization, Dell Latitude 2110 gives you an affordable mobile computing solution that includes all the core fundamentals of the business-proven Dell Latitude family.

Management made easy
Using Latitude 2110's optional full systems-management support (e.g., wake-on LAN, ASF, SMS), your IT staff can push updates overnight via the Dell Mobile Computing Station (sold separately).
Low TCO: It's in our DNA
At Dell, we're committed to providing businesses of all sizes with a lower total cost of ownership. That's why we've included service and support options to assist with maintenance over the lifecycle of your Latitude 2110.
Long-term stability
Take advantage of the Latitude commitment to image stability and image management through Dell's Custom Factory Integration program, and get the support you need now and later with optional Dell ProSupport services.*
Dell ProSupport


Designed to address the technology challenges you face today, Dell ProSupport™ starts with the Dell ProSupport for IT service model designed for IT professionals like you. Dell ProSupport for IT provides:
24x7 direct access to Dell Expert Centers

Fast-track dispatch for Dell-certified technicians

Escalation management through Dell Global Command Centers
Next, Dell ProSupport Options align to the way you use technology – rapidly responding to your needs, protecting your investment, your productivity and your sensitive data, and providing enhanced proactive support services to help reduce the risk and complexity of managing your infrastructure.
SPEED OF RESPONSE

PROTECTION

PREMIUM PROACTIVE

International On-site Service

provides service and support for your Dell laptop while you are traveling.

Specialized On-site Options enables you to augment your daily IT management or tap into specific technical expertise for critical projects when needed. Recommended options for laptops include:


On-site Parts Management to help minimize downtime by having parts at your fingertips
On-site Personnel to augment your IT staff
On-site Diagnosis for accelerated troubleshooting

Asset Management and Protection


Accidental Damage Protection*

repairs or replaces accidentally damaged systems.

Laptop Tracking and Recovery tracks lost or stolen systems.
Extended Battery Service covers an optional replacement battery during a system's three-year limited warranty* period.


Data Management and Protection


Keep Your Hard Drive* helps you retain control of sensitive data.
Hard Drive Data Recovery provides unlimited attempts to recover data from a failed hard drive.
Remote Data Deletion can remotely delete data if your system goes missing due to loss or theft.
Certified Data Destruction wipes your hard drive clean and destroys data.

Enterprise-Wide Contract provides enhanced proactive capabilities through:


Designated Service Delivery Manager

Performance benchmarking and custom reporting

Planning and assessments
Don't have an IT staff?
Dell ProSupport for End-Users is designed for organizations with limited or no dedicated IT staff. End-users receive 24x7 direct break-fix hardware support plus "how-to" support on popular software applications such as Norton™ AntiVirus, Microsoft® Office, Microsoft Small Business Server, Intuit® QuickBooks, Adobe® Photoshop® and Adobe Acrobat®.


Deployment Services
Our end-to-end deployment services are designed to simplify and accelerate the customization and utilization of your new systems. Dell Deployment Services include everything from order consolidation to coordination of deployment resources.

Managed Deployment
Dell Managed Deployment Services are for customers who need a complete, end-to-end deployment solution. Managed deployments are useful within complex logistical environments which require a single point of contact.

Custom Factory Integration
Dell offers custom factory integration services to help accelerate your system deployments. We can perform a range of services such as custom configuration, consolidation, and integration in our factory so that you can deploy your systems right out of the box.

ImageDirect
ImageDirect is a web-based, hosted image management service that enables customers to easily create, manage, and load custom images for Dell commercial client systems.

Intel® AMT and Intel® vPro™ Support -
For Intel® AMT and Intel® vPro™ customers, new deployment service options such as unique password pre-population; pre-configured management settings; and no-touch deployment can help ease deployment concerns while saving time and money.

Advanced Configuration Services -
With Advanced Configuration Services (ACS), you can save time and resources by selecting various settings during the purchase process. You can choose to partition your hard drive; select boot order; change BIOS settings; and modify various standard software configuration settings.



Asset Recovery Services
Asset Recovery Services offers safe and environmentally-appropriate disposal solutions for outdated or end-of-life IT assets. This service includes transportation, flexible logistics, equipment processing, detailed data security and environmental reports at an affordable price.
Not your ordinary computer cart
Whether you need a solution for charging and deploying multiple laptops or a convenient way to keep multiple systems on hand, the Dell Mobile Computing Station 2.0 (sold separately) provides an easy, efficient solution.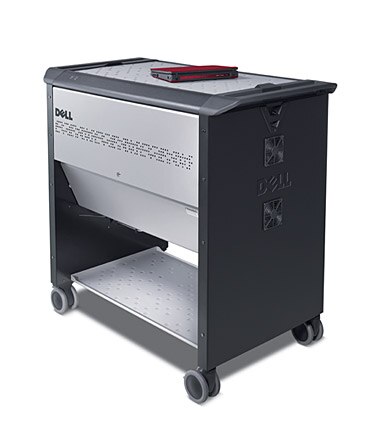 Stow the office's computers at the end of the workday, and keep your technology secure with the cart's sturdy double locks and caster locks.

Easily transported between locations, the Dell Mobile Computing Station 2.0 works equally well in small offices, event venues or large training rooms.

The Dell Mobile Computing Station 2.0 may embed an optional wireless access point that can be connected to your local network in order to provide wireless connectivity in its vicinity.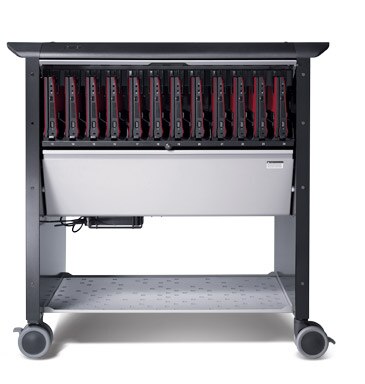 The flexibility IT needs
IT departments have enough on their plates without having to worry about maintaining outdated PC storage and charging solutions. With the Dell Mobile Computing Station 2.0 (sold separately), Dell technology does the hard work for you.

The Dell Mobile Computing Station 2.0 can charge up to 24 Dell Latitude 2110 or Latitude 2100 systems at once. Easy one-hand docking lets you quickly stow each system for charging and deployment, freeing up time for the inevitable daily IT "fire drills".
Wake-on LAN means you can deliver updates via the office network at any time, from anywhere. Using a single Ethernet cord (conveniently stowed in the side of the Dell Mobile Computing Station 2.0), IT can deploy up to 24 systems at once.
It may look like a standard PC cart, but the Dell Mobile Computing Station 2.0 packs a variety of IT-friendly features under its hood: an optional wireless access point, an optional Ethernet switch, alerts to indicate charging is complete, and an intelligent cooling system all come integrated.