m15 R7, can't get audio through speakers anymore?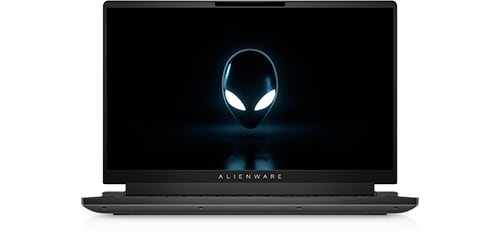 Alienware m15 R7 AMD
InstallShield Wizard or Windows (11) updates is/are doing something that is messing up my audio on the Alienware m15 R7 and the audio on my speakers is working fine until that thing opens up.
So, I got an open box Alienware m15 R7 AMD from someone online and everything has been working fine after the servicing it needed. I decided to download all the drivers that seemed relevant to my computer from Dell's website, like BIOS, Audio, Chipset drivers, etc. Now the audio through my speakers stopped working and I think I found the culprit. Audio through wireless headphones and HDMI seem to work, but anything connected through "Realtek", such as the speakers and headphone jack, won't play any sound. So I downloaded an older driver from last year and voila! I can hear through the speakers again, until the InstallShield Wizard shows up, then it stops again.
I already deleted/uninstalled the driver through Installed Apps, Control Panel Audio Devices and Device Manager. I even deleted and reinstalled other High Definition Audio Drivers and they were reinstalled either automatically or manually. After a restart, it tells me that I have the latest driver installed which shouldn't be true, because I uninstalled and reinstalled an earlier one.
I believe something InstallShield Wizard is doing upon startup is stopping the audio from working and I think it's reinstalling the newer driver, because when I clicked on the older driver .exe again, I was prompted that a newer version was already installed. Like how? It's not in startup programs and when I click on the service in Task Manager, all of it's tabs/processes are in the Temp Folder and disappear after it closes. Where is the actual program located so I can force it to not open upon Windows login? Also, is it finding the old driver on my computer, should I delete it?
Thanks in advance for any help anyone can provide!