Inspiron 5770, won't boot after upgrading NVMe drive.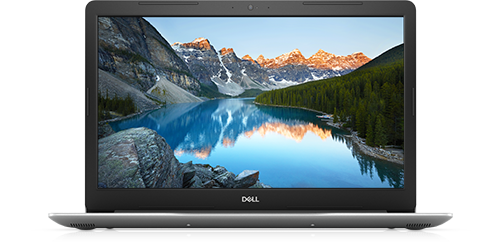 Inspiron 5770
Win10 Won't Boot To M.2 NVMe Occupying Same Slot as M.2 SATA NVMe It Was Cloned From
I have a Dell Inspiron 17 5770.
In addition to a 2.5 inch drive bay, it has an M.2 slot that can accommodate SATA or NVME drive.
The laptop is running Windows 10, and boots from the 128Gb SanDisk X.400 M.2 SATA drive.
I also have a 1 Tb 2.5" inch drive installed - purely for data - no system partitions.
I want to change my boot drive to a 256Gb M.2 NVME drive.
I cloned the 128Gb SanDisk M.2 SATA drive to a 256Gb Samsung M.2 NVMe, using Macrium Reflect 'Clone Disk' - which the latter drive was attached via USB-C drive enclosure.
C:\
\\?\GLOBALROOT\Device\HarddiskVolumeShadowCopy3
---
Source Disk:
Disk 2 GPT [EA3C7290-F07C-40B1-BAE0-12C3BF3F4E07] - SanDisk X400 M.2 2280 128GB X4152012 <119.24 GB>
Geometry:
15566\63\512
Destination Disk:
Disk 3 GPT [DD37E7E8-D9D8-4BB8-B003-9DD5997CEEAF] - SAMSUNG MZVL2256HCHQ-00B 1.00 <238.47 GB>
Clone Type:
Intelligent sector copy
Verify:
Y
I then powered down the laptop, removed the SanDisk SATA M.2 drive, replaced it with the Samsung NVME M.2 drive, and restarted. Alas, Windows wouldn't boot - system went into hardware scan - and doesn't come out.
Checking in the BIOS, it detects the new NVMe / PCIe drive....
But Windows 10 won't boot from it - instead runs hardware diagnostics.
I checked volumes & partitions between the 2 drives with diskpart - identical.
How do I get my system to boot from the Samsung 256Gb NVMe/PCIe drive please?
- Disconnect 1Tb Samsung HDD, have Samsung 256Gb NVMe/PCIe drive as only disk (hardware) connected, then boot into recovery environment (e.g. via Macrium reovery usb stick), then repair EFI bootloader with BCDBoot or Macrium similar utility?
TIA.