Mark as New

Bookmark

Subscribe

Email to a Friend
Never again will I buy Alienware/dell products
So I Purchased my Alienware 18 in March of 2016 after years of saving up to build my ultimate gaming machine! I Decided to go with dell thinking it was a great choice. Everything was going fine for a little over a year. But then I noticed my finger tips were starting to fill hot from the keyboard. And yes I've always had a cooling fan under my machine. Then last night out of no where the laptop shuts down. I checked to see if the laptop had overheated but it felt fine. I contacted dell and told them my situation they told me that since my warranty had run out I would have to send the laptop in and pay a flat fee and there's a chance they don't have the parts to begin with so I'll have to pay for that as well. Which I'm guess will end up around $600-700. I called customer service and pleaded with them to help me out since my laptop was under 2 years old and worth over $3,000 but they just acted like they didn't care and just wanted my money. First time I called the guy told me they no longer carried the parts to repair it. So I said does that mean I purchased a $3,000 lemon and this guy actually said yes. After going through google trying to find a way to fix it myself I called them back to discuss my warranty and basically I was told they would make an exception in certain situations but since I owned a laptop they decided to discontinue I was **bleep**. So I warn you do not buy from dell you will have nothing but issues and get treated like a $ sign and nothing more. You would think they would honor a loyal customer who has spent thousands on their products but that is not the case with dell. I own a asus laptop was that's well over 10 years old and has never had 1 issue. Honestly after my hole experience and there's more I won't get into. I feel taken advantage of and this is a mistake I'll have to learn from.
Mark as New

Bookmark

Subscribe

Email to a Friend
Re: Never again will I buy Alienware/dell products
Hi @Robert619,
I'm very sorry for all this bad experience, we do care about our customers. Please send me a private message with the Service Tag so I can review your case.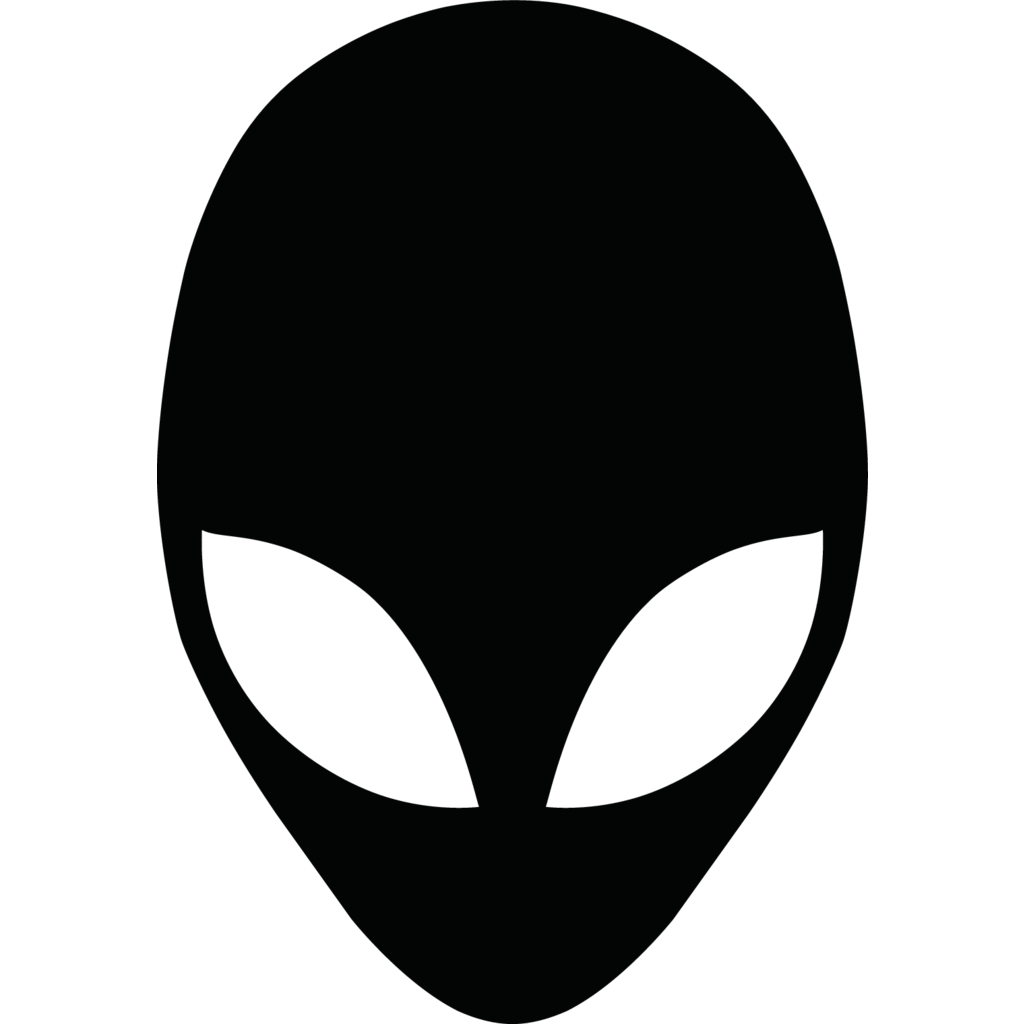 Alienware-Eimy
Dell | Alienware Technical Support
#IWork4Dell
Opening your case does not void your warranty! Check out Alienware Artificial Intelligence
I can't always reply to PM's, if you need extra assistance visit:
Mark as New

Bookmark

Subscribe

Email to a Friend
Re: Never again will I buy Alienware/dell products
If it makes you feel any better, they dont care about customers that have a warranty any more than those who do not. BIOS update bricked my two hour old machine, on the first day of having it, and tech support says it will be a week to two weeks before i can get help. Mind you, i paid for three years next business day support. So, warranty or no warranty, once they have your money, they dont care.
Mark as New

Bookmark

Subscribe

Email to a Friend
Re: Never again will I buy Alienware/dell products
I too am sorry about your experience. I have had Alienware Desktops and laptops for an average of ten-year longevity. I have a laptop still serving another family going on 12 years now. I have an Alienware 17xR4 loaded to the gills. Now there is a way to check why your unit is over-heating. One is simply removing the bottom very carefully as it is pressure fitted once all the screws with the exception of the top middle one. It isn't design to come out completely. It has a clip to prevent. Just unloosen this. Do I need to mention that this unit should be unplugged and all cords removed?

Now look at the CPU Fan and the Graphics GPU Fan(s). There can be dust accumulated in and through the heat expansion grids. Use a vacuum cleaner to remove the dust and debris in the usual opposite direction to unclog these vents. After cleaning and using a brush with the vacuum to remove any heavy debris on the fans themselves, then run air from the outside inwards through the van while using the vacuum. Use the air to dust out everything under the hood. Then replace your bottom plate. Remember this plate is pressure fitted and should snap down in given areas by hand first. Once the bottom is seated firmly then add your screws. First tighten the top middle one, then added the lower left and lower right. Then the top right and top left. Then put in the middle right and middle left. Ensure all screws are firmly tight at that point before continuing.
Turn on your laptop and access your BIOS. Find your "Performance Setting." Set your fan performance to high. Your fans will run at top speed. Also check your CPU performance here and set it to high as well. Now what we want to do is punish this laptop through extreme gaming or application usage for an hour. If everything is running fine and the fans are loud but cool, then shut the machine down, enter your BIOS and set your fan performance to the normal position. Reboot the machine, the fans will slow down considerably. Also check your performance settings in Windows. Find the "High Performance" setting usually under the Screen Saver stuff. Double check your setting to whatever you prefer. When you get to the CPU Min and Max you will notice a cooling setting. You should have Active and passive. Set your setting to "Active." I run mine on "passive" since I am not a gamer and never have a problem with my machine getting warm in spite of the twin GTX 1080 ti cards. I do video and graphic works. Never a problem.

This should help you just fine. Remember to do this cleaning about once a year unless you have cats and pets or live in a dusty place. Then about every 6 to 8 months.
Mark as New

Bookmark

Subscribe

Email to a Friend
Re: Never again will I buy Alienware/dell products
Did you ever get this resolved??
Mark as New

Bookmark

Subscribe

Email to a Friend
Re: Never again will I buy Alienware/dell products
I am sorry about your experience too
Mark as New

Bookmark

Subscribe

Email to a Friend
Re: Never again will I buy Alienware/dell products
Thanks for posting this. I was going to replace my Alienware M17X-R3 with something newer that could run VR and stupidly was considering another Alienware. So I thought I'd check out the forums to see if things have improved since I bought one. Your post reminded me of all the hassle from customer service that I received on my laptop when it started doing exactly the same thing (overheating/locking up even with a cooling pad), and I swore I'd never buy another Alienware computer.
Mark as New

Bookmark

Subscribe

Email to a Friend
Re: Never again will I buy Alienware/dell products
Robert619,
I feel your pain. I'm in a similar situation, and like you, I too (at the time of my purchase) felt I had reached a whole new level of awesomeness when I ordered and received my Alienware 17 R3. It has been an utter disappointment since the inception of ordering it and owning it now for a lil over two years.
I should of known better - my gut instincts told me to return it - but it's an Alienware! Currently, I've been in a customer service nightmare for the last month over mine - and that's with Premium Warranty support! I've tried making my case here on the forums, like you, and you know what the Mods response has been - to quietly remove my post. Twice. No explanation. No private message. No "let's review your case." No violation of TOS/ROC. Horrible customer service experience. Absolutely horrid - and trying to reach a customer service manager in the US to discuss my unique situation - HA! Yeh, right - I might as well be trying to reach out to the Pope for a private chit-chat and catch up on life.
They don't give a *BEEP* Np. I can certainly take my business, my money, and my clients elsewhere. SMH.
Good luck Robert. I hope things pan out for you in the end.
Kind Regards,
Syric
Mark as New

Bookmark

Subscribe

Email to a Friend
Re: Never again will I buy Alienware/dell products
Agreed like you I purchased a order in 2016 package went to a unknown address they just recently started to replace the new Alienware 15 r3 but do to a part shortage of the parts is missing in the order they can't do it just yet
Mark as New

Bookmark

Subscribe

Email to a Friend
Re: Never again will I buy Alienware/dell products
I hear ya man.
I have a Lenovo X1-Carbon Touch (Gen-2 & Loaded). Paid over $2200 new. Worked perfectly for 2 years (during warranty). Died at 2.5 years. Intel-i7 Processor and RAM are soldered-in (it's built like a phone inside). Lenovo wanted $800 for a new motherboard. Luckily, I found the exact used one for $300. Still working to this day (my daily driver). Dodged that bullet, but I will never buy another Lenovo. Too bad because the new ones sure look nice.
I've had pretty good luck with my other Dell laptops. Many still work fine. Some of my clients have fleets of Latitudes and they are good. My $2000 Dell M65 Precision Mobile Workstation (laptop) finally died, but it was like 9 years old (and not worth fixing). I bought it when it was 2.5 years old, off-lease for $500.
If Dell and/or Eimy can't help, try to find a local qualified computer tech that works on laptops.
I'm stickin to Dell and HP for laptops, however my next one will likely be a 13inch MacBook Pro (Retina-TouchBar). It will run Apple macOS -and- native Windows-10/64bit (via BootCamp).
Registered Microsoft Partner and Apple Developer
- Like many of you, I can appreciate a good game-engine.
- I answer questions here, but I'm not a Dell employee.
- Consider giving posts you like a "thumbs-up"
- Posting models-numbers and software versions speeds trouble-shooting.
- Click "Accept as Solution" button on any post that answers your question best.