Help Protect Your Business with Dell DataSafe

Whether it's a critical business document, a photo or an entire hard drive, any data loss can be devastating. Simply put, a single occurrence is one too many.
That's why we created Dell DataSafeTM — an easy-to-use, effective data backup solution.
A business is only as productive as its technology. Dell DataSafe can help protect against downtime, which can be costly, and data loss, which can be disastrous.
new FlashLibraryActivate( 'https://i.dell.com/images/global/learnmore/datasafe_howitworks_flash.swf?_xmlTAG=%2fimages%2fglobal%2flearnmore%2fdatasafe_howitworks_flash.xml','463','280','#FFFFFF','7',alternateMarkup05ba84360de246cdbeadf77e55a530d2,'','flashID_f15d52fe7ab44d8a8826aea699c3a0f2','high','noscale','true','opaque','false','');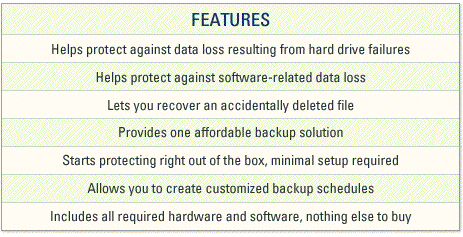 Only Dell DataSafe Helps You Recover from All of These: