Certifikované pracovní stanice: Dell Precision T3500
Profesionálové, kteří hledají certifikovaný výkon pro řadu aplikací třídy pracovní stanice orientovaných na pokročilou analýzu, strojírenství a design.
Omlouváme se, ale tento produkt již není dostupný online. Prohlédněte si prosím model, který jej nahrazuje.
Precision T3500 Tower Pracovní Stanici
Precision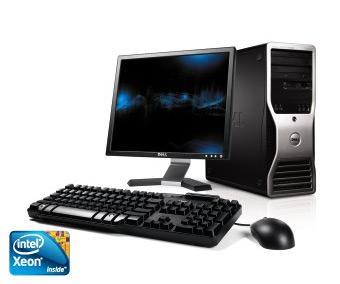 Powerful Performance
An ideal combination of price and performance, the single-socket Dell™ Precision™ T3500 is designed to provide productivity and scalability gains well beyond the range of standard business desktop systems.

The T3500 features the latest generation of Intel® Xeon™ architecture for fast, energy-efficient performance on a variety of single-socket workstation applications.

The T3500 supports up to 24 GB* of system memory (including both DDR3 ECC and non-ECC memory), allowing for superior levels of application performance and data manipulation.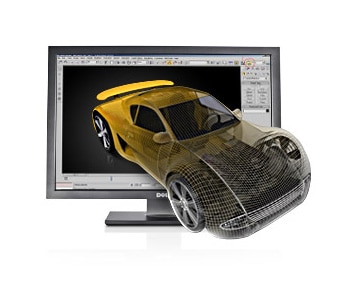 Superior Graphics
Offering two PCIe x16 slots as well as ample power for its supported graphics cards, the Dell™ Precision™ T3500 works quickly to bring your design, animation, imaging or engineering projects to life.

Enjoy peak performance from high-end graphics cards: The T3500 can be equipped with a range of workstation-class graphics options from ATI® and NVIDIA®.

The T3500 offers tested or certified graphics drivers to help ensure superb performance with excellent reliability.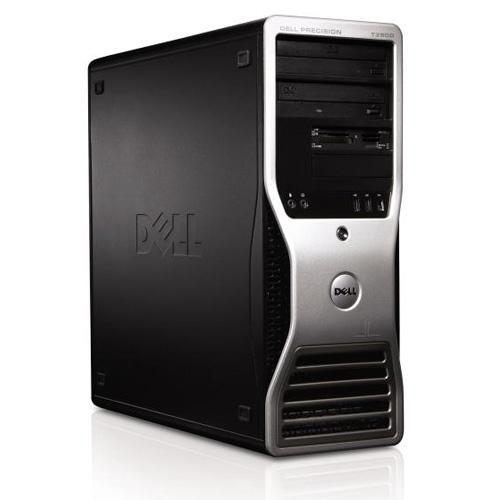 Turbo-Charged and ISV Tested
Intel® Turbo Mode (designed to shift processor performance into a higher speed without consequences to system heat) and direct cache access help accelerate both single- and multi-threaded applications.

Dell's advanced thermal engineering and efficient processor heat sinks help to sustain Turbo Mode even under extended periods of activity.

Dell™ partners with leading ISVs to certify system compatibility, ensuring that the certified workstation applications you load onto the T3500 will run gracefully right out of the box.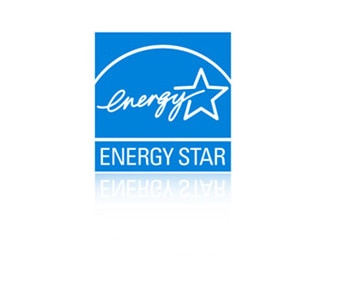 Efficient Design
The Dell™ Precision™ T3500 offers a high level of energy efficiency and conforms to major worldwide energy standards, including ENERGY STAR® and EPEAT* registered configurations.

The new generation of Intel® Xeon® technology affords the T3500 additional levels of energy efficiency, including the individual management of processor-core clock speeds (using the processor's internal power-control unit) and the ability to boost performance using Intel® TurboMode.

All new Dell™ Precision™ tower workstations feature 85 percent efficient, wide-ranging power supplies for environmentally conscientious computing that doesn't sacrifice on performance.

Introducing Dell ProSupport*
Professional, proactive and proven support services designed to address the technology challenges you face today.

Dell ProSupport™ starts with the Dell ProSupport for IT service model designed for IT professionals like you. Dell ProSupport for IT provides:
24x7 Direct access to Dell Expert Centers
Fast-track dispatch for Dell-certified technicians
Escalation management through Dell's Global Command Centers
Next, Dell ProSupport Options align to the way you use technology — rapidly responding to your needs, protecting your investment, your productivity and your sensitive data, and providing enhanced proactive support services to reduce the risk and complexity of managing your infrastructure.

SPEED OF RESPONSE

PROTECTION

PREMIUM PROACTIVE

Specialized on-site options — Allows you to augment your daily IT management or tap into specific technical expertise for critical projects when needed. Recommended options for desktops include:


On-site Parts Management to help minimize downtime by having parts at your fingertips.

On-site Personnel to augment your IT staff.

On-site Diagnosis for accelerated troubleshooting.



Keep your hard drive 

*

 — Enables you to control your sensitive data by retaining your hard drive and helps you comply with current data privacy regulations to help mitigate risks associated with regulatory or civil liabilities.

Enterprise-wide contract — Provides enhanced proactive capabilities through:


Designated Service Delivery Manager

Performance benchmarking and custom reporting

Planning and assessments





Deployment services
Our end-to-end deployment services are designed to simplify and accelerate the customization and utilization of your new systems. Dell Deployment Services include everything from order consolidation to coordination of deployment resources.
Learn more

Client migration and deployment
Dell Managed Deployment Services are for customers who need a complete, end-to-end deployment solution. Managed deployments are useful within complex logistical environments which require a single point of contact.

Custom factory integration
Dell offers custom factory integration services to help accelerate your system deployments. We can perform a range of services such as custom configuration, consolidation and integration in our factory so that you can deploy your systems right out of the box.

ImageDirect
ImageDirect™ is a web-based, hosted image management service that enables customers to easily create, manage and load custom images for Dell commercial client systems.

Installation services
Dell provides streamlined standard installation services so you can easily choose the specific package that quickly gets new systems into the workspace and old systems out.


Microsoft Windows® Vista assessment and Dell deployment
Dell can help you assess your PC deployment process and recommend ways in which you can improve efficiency, reduce complexity and maximize the return on your IT investment.



Asset Recovery Services
Asset Recovery Services offers safe and environmentally appropriate disposal solutions for outdated or end-of-life IT assets. This service includes transportation, flexible logistics, equipment processing, detailed data security and environmental reports at an affordable price.

<><><><><><><><><><><>
Dell offers comprehensive training services which include hardware and software training, as well as PC skills and professional development classes. Our flexible approach allows you to tailor classes to the needs and busy schedules of your employees with instructor-led classrooms or virtual courses, and even self-directed on-line options. Dell training can help improve system reliability, maximize productivity, and reduce end user requests and downtime.