1

/

4
Smart Selection PowerEdge R540 Server
Designet til fleksibilitet
Håndter en lang række programbehov med en 2U-rackserver med to sokler, der tilbyder en perfekt balance mellem ressourcer og pris.
Smart Selection PowerEdge R540 Server
Basis
PowerEdge R540 Server
Valgt
Ekstra processor
Intel® Xeon® Silver Processor
No Additional Processor
Processor Thermal Configuration
Thermal for non 1x FH Riser
Valgt
Type hukommelseskonfiguration
Hukommelses-DIMM – type og hastighed
Operativsystem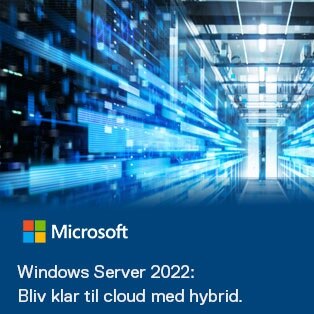 Mulighed for virtualisering
Mediesæt til operativsystem
Startoptimerede storagekort
Virtualization software and Support
Harddiske (PCIe SSD)/Harddiske (fleksport)
BIOS-indstillinger for strømstyring
Avancerede systemkonfigurationer
Embedded Systems Management
Ekstra netværksadapter
Broadcom
Intel
Mellanox
Marvell/Qlogic
On-Board
Others
Host bus-adapter/konvergeret netværksadapter
ISDM and VFlash Card Reader
Adgangskode
Fabriksgenereret adgangskode til iDRAC9 (nyt for 14G iDRAC9) – som standard leveres alle PowerEdge-servere med en forudindstillet iDRAC-adgangskode for at give ekstra sikkerhed. Denne adgangskode er genereret på fabrikken og placeret på det udtrækkelige informationsmærke, der er placeret på forsiden af kabinettet ved siden af serveraktivkoden. Ældre adgangskode - Kunder, der foretrækker den kendte Legacy-adgangskode "calvin", skal vælge denne mulighed. Af sikkerhedsmæssige årsager anbefaler Dell EMC kraftigt at ændre enhver forudindstillet adgangskode i forbindelse med serverimplementeringen.
Hjælp mig med at vælge
Opgraderinger af systemadministration
Udvidede servicer
Den maksimale periode er 5 år
Den maksimale periode er 7 år
Den maksimale periode er 7 år
Den maksimale periode er 7 år
Den maksimale periode er 7 år
Den maksimale periode er 8 år og 2 måned(er).
derunder
ProDeploy Factory Configuration Services
Shipping Material
PowerEdge R540 Shipping Material
Valgt
Regulatory
PowerEdge R540 CE,CCC,BIS Marking
Valgt
Forsendelse
PowerEdge R540 Shipping EMEA1 (English/French/German/Spanish/Russian/Hebrew) V2
Valgt
Supportservices
Basic Next Business Day 36 Months, 36 Måned(er)
Valgt
Keep Your Hard Drive for Enterprise Services
Keep Your Component for Enterprise Services
Den maksimale periode er 7 år
Diagnosis On-Site Service - OSD
Implementeringsservices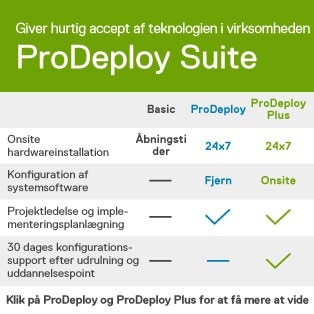 Data Sanitization or Destruction for Ent Service
Også inkluderet i dette system
Følgende valgmuligheder og standardvalg er inkluderet i din ordre.
Enterprise Order - EMEA
Smart Selection PowerEdge R540 Server
Tilbudspris
24.395,76 kr.
Pris uden moms
19.516,61 kr.
Priserne på support og services afhænger af valg af hardware og operativsystem
Ordrekode per5402r
Bedømmelser og anmeldelser
Drivere, manualer og support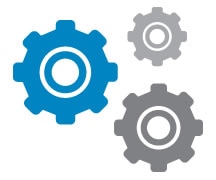 Dell Support
Dells produktsupport dækker det hele, lige fra drivere og manualer til diagnosticeringsværktøjer og reservedele.