PowerEdge M640 - Full Configuration
Fleksibel og effektiv modulær server
Skalerbarhed og høj tæthed i en modulær bladeserver med to sokler og halv højde, der er ideel til HPC, XaaS og virtualisering.
PowerEdge M640 - Full Configuration
Dell Services:14G/15G Services Promotion
Keep Your Hard Drive for Enterprise Services
Keep Your Component for Enterprise Services
Diagnosis On-Site Service - OSD
Data Sanitization or Destruction for Ent Service
Avancerede systemkonfigurationer
Opgraderinger af systemadministration
Aktivrapport over konfigurationsservices
Også inkluderet i dette system
Følgende valgmuligheder og standardvalg er inkluderet i din ordre.
PowerEdge Order - Denmark
PowerEdge M640 - Full Configuration
Tilbudspris
140.809,39 kr.
Priserne på support og services afhænger af valg af hardware og operativsystem
Sendes fra fabrikken inden for 4-6 arbejdsdage
Ordrekode emea_m640_vi_vp
Funktioner

Højtydende modulær databehandling med brancheførende tæthed
Opfyld effektivt dynamiske virksomhedsbehov med PowerEdge M640. Denne modulære bladeserver er udviklet til at skalere og sikre større ydeevne – alt sammen i et PowerEdge VRTX-kabinet. Få op til 16 computernoder pr. skalerbare 2. generations Intel® Xeon®-processor med to sokler i ét enkelt kabinet. M640 passer perfekt til datacentre, som kan drage fordel af høj tæthed og energieffektivitet til flerserver- eller klyngearkitekturer.

Optimeret til:

HPC-løsninger (High Performance Computing)

Anything as a service (Xaas)

Virtualisering

Privat cloud/lokalt

Hurtigere IT-transformation med PowerEdge-serien
Tag det næste skridt mod modernisering af dit datacenter med denne modulære computerplatform. PowerEdge M640 er en modulær bladeserver, der er baseret på en skalerbar virksomhedsarkitektur, som giver dig mulighed for og fleksibilitet til at opfylde jeres performancekrav.


Skaler computerressourcer med skalerbare 2. generations Intel® Xeon®-processorer.

Få fremragende fleksibilitet med universelt backplane og et udvalg af 2 x M.2- (BOSS) eller to SD-kort.

Maksimal storage med 16 DDR4 DIMM-slots og understøttelse af op til 1.024 GB hukommelse.
Den nye generation af PowerEdge servere

Automatiser produktiviteten med intelligent, integreret administration
Med intelligent automatisering i Dell EMC OpenManage sparer du tid på rutinemæssig vedligeholdelse, som du i stedet kan bruge på at fokusere på virksomhedskritiske prioriteter.


Med ProSupport Plus og SupportAssist kan du maksimere oppetiden og reducere den tid, du bruger på at løse IT-problemer, med op til 72 %*.

Udnyt eksisterende administrationskonsoller med nem integration af VMware® vSphere®, Microsoft® System Center og Nagios®.

Øg produktiviteten med agentfri Dell EMC iDRAC9 til automatiseret administration.

Gør implementering nemmere med den avancerede næstegenerations-OpenManage-konsol og -serverprofiler til hurtigt at konfigurere og klargøre skalerbare servere.

Styrk dine servere med indbygget sikkerhed
En omfattende arkitektur med cyberfleksibilitet og integreret sikkerhed i hver server beskytter dine data.


Beskyt serverkonfiguration og firmware mod skadelige ændringer med ny konfigurationslåsning.

Brug systemsletning af lokal storage for at sikre databeskyttelse, når du skal genanvende eller bortskaffe servere.

Automatiser opdateringer, der kontrollerer filafhængigheder og korrekt opdateringssekvens, før du installerer dem uafhængigt fra OS/hypervisor.

Få fuld kontrol over dine firmwarekonsoller med integreret godkendelse, der er udviklet til kun at tillade kørsel af korrekt signerede opdateringer.
Dell EMC tilbyder komplette end-to-end-services
Det er vigtigt at optimere IT-produktlevetiden. Vi har ekspertservices
*
til alle faser i produktlevetiden, der sparer dig tid og ressourcer, reducerer arbejdsbyrden og forbedrer din IT-oplevelse.

ProSupport Enterprise Suite
Få frihed til at fokusere på din forretningsomlægning med den supportekspertise og indsigt, Dell EMC er kendt for over hele verden. Vælg den rigtige support baseret på vigtigheden af specifikke systemer med tilgængelig automatisk forudsigende analyse, tredjepartssamarbejde og servicekontostyring.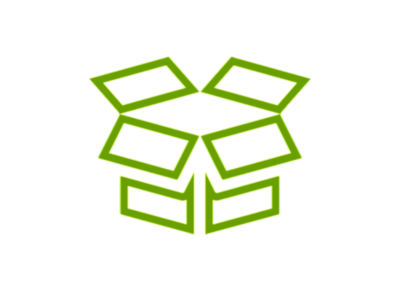 ProDeploy
Med Dell ProDeploy Enterprise Suite kan din virksomhed udnytte den teknologiske udvikling allerede fra dag ét. Du kan trygt lade vores eksperter stå for al implementering, lige fra grundlæggende hardwareinstallationer til planlægning, konfiguration og komplekse integrationer. Med vores komplette udvalg af implementeringsservices og professionelle certificeringer kan du se virksomhedsresultater allerede i dag og i morgen.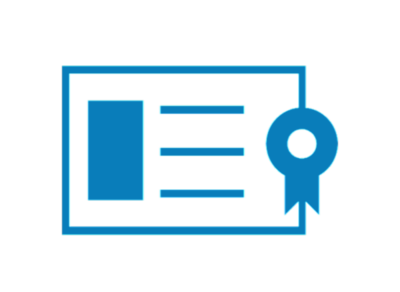 Undervisning og certificering
Uddannelsesservices tilbyder en omfattende pakke af undervisningsservices med forskellige undervisningsformer, herunder klassebaseret, online i form af selvstudium og virtuel klasseundervisning. Med omfattende og fleksible uddannelsesprogrammer gør vi det nemt at sikre, at dine medarbejdere har de færdigheder, de har brug for til at administrere og udnytte din nye teknologi på den bedst mulige måde.

Konsulentservices
Konsulentservices giver dig eksperthjælp, så du kan vokse, optimere og omdanne dit IT-miljø i dit eget tempo og inden for dit budget. Vi anvender en lang række certificerede konsulenter og teknikere, understøttet af programstyringsteams, der kan levere omfattende teknisk ekspertise. Vi forsikrer dig om, at dit projekt vil blive udført korrekt og til tiden.

Finansiering og leasing
Med de omfattende leasing- og finansieringsmuligheder fra Dell Financial Services™ får du nye muligheder for kapitaludgifter og likviditet i din organisation.
Drivere, manualer og support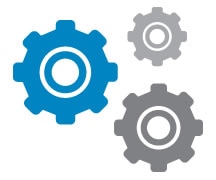 Dell Support
Dells produktsupport dækker det hele, lige fra drivere og manualer til diagnosticeringsværktøjer og reservedele.