Smart Value PowerEdge R6415 Server Basic
Høj tæthed til udskalering af workloads
Kompakt, skalerbar og effektiv 1U-rackserver med én sokkel til lave samlede ejeromkostninger. Ideel til kompakt virtualisering og skalerbar, softwaredefineret storage.
Fri fragt!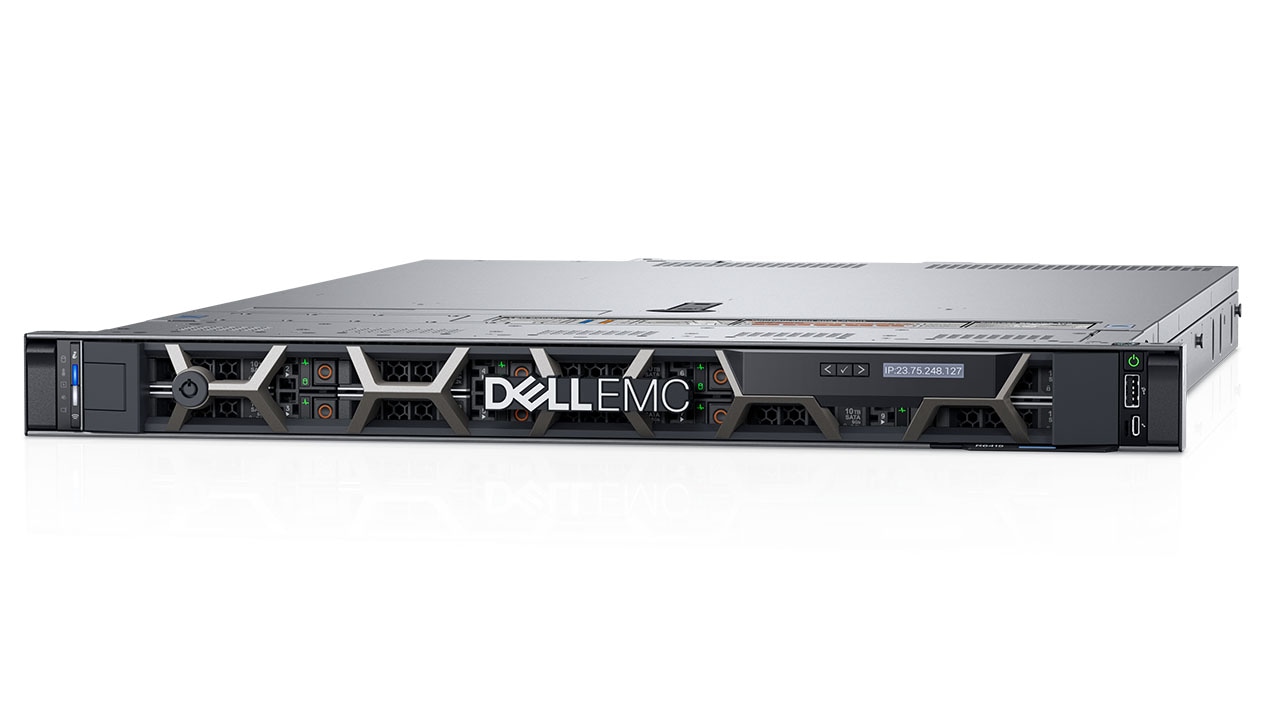 Video: PowerEdge R6415-rackserver 1:24
Tekniske specifikationer og tilpasning Smart Value PowerEdge R6415 Server Basic
Processor Thermal Configuration
Memory Configuration Type
Memory DIMM Type and Speed
Startoptimerede storagekort
Additional Virtual Machines for MS2016
Virtualization software and Support
BIOS and Advanced System Configuration Settings
Advanced System Configurations
Embedded Systems Management
NVMe and PCIe Storage Adapters
ISDM and VFlash Card Reader
iDRAC Systems Management Options
Dell Services:Extended Service
Dell Services: GCP/OEM PM
Diagnosis On-Site Service - OSD
Implementeringsservices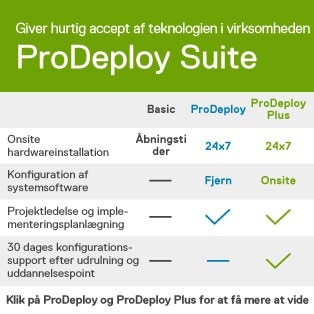 Dell Services : Solution Services
Også inkluderet i dette system
Følgende valgmuligheder og standardvalg er inkluderet i din ordre.
Enterprise Order - EMEA
Fri fragt!
Smart Value PowerEdge R6415 Server Basic
Start ved pris
19.847,54 kr.
Tilbudspris
13.595,56 kr.
Priser på support er afhængige af omkostninger til hardware og operativsystem
Sendes inden for 41-43 arbejdsdage
Ordrekode per641501_vsp
Funktioner

Databehandling med høj tæthed til udskalering af workloads
Få databehandling med stor tæthed til dit datacenter med PowerEdge R6415. Denne effektive rackserver med enkelt sokkel er særligt udviklet til virtualisering og skalerbar, softwaredefineret storage. Få lynhurtig, omfattende storage med op til 10 NVMe SSD-drev. Med AMD EPYC™ processoren i virksomhedsklassen leverer R6415 op til 32 kerner pr. processor, samtidig med at den reducerer flaskehalsproblemer med op til 1 TB hukommelse og 128 PCIe-baner.
Ideelle workloads:
Tæt, softwaredefineret storage
Virtualisering

Drev-transformation med Dell EMC PowerEdge-servere
Datacenterudvikling begynder med moderne platforme, der nemt kan skaleres og er optimeret til applikationsydeevne. PowerEdge R6415 er opbygget med en skalerbar systemarkitektur og giver den løsning og fleksibilitet, der opfylder dine krav til ydeevne.
Gør implementeringen enklere, og skaler nemt fra 3 til over 1000 noder til softwaredefineret storage med Dell EMC Ready Node til ScaleIO.
Maksimer din storage med op til 10 NVMe SSD-drev
Skaler databehandlingsressourcer med den AMD EPYC-mikroprocessor, der med op til 128 PCIe-baner giver høj båndbredde og lav responstid

Automatiser produktiviteten med intelligent, integreret administration
Med intelligent automatisering i Dell EMC OpenManage sparer du tid på rutinemæssig vedligeholdelse, som du i stedet kan bruge på at fokusere på virksomhedskritiske prioriteter.
Med ProSupport Plus og SupportAssist kan du maksimere oppetiden og reducere den tid, du bruger på at løse IT-problemer, med op til 72 %*
Udnyt eksisterende administrationskonsoller med nem integration af VMware® vSphere®, Microsoft® System Center og Nagios®
Øg produktiviteten med agentfri Dell EMC iDRAC9 til automatiseret administration
Gør implementering nemmere med den avancerede OpenManage-konsol og -serverprofiler til hurtigt at konfigurere og klargøre skalerbare servere

Forstærk dit datacenter med omfattende beskyttelse
En omfattende cyberrobust arkitektur med integreret sikkerhed i hver server beskytter dine data.
Beskyt serverkonfiguration og firmware mod skadelige ændringer med ny konfigurationsaflåsning
Brug systemsletning af lokal storage for at sikre databeskyttelse, når du skal genanvende eller bortskaffe servere
Automatiser opdateringer, der kontrollerer filafhængigheder og korrekt opdateringssekvens, før du installerer dem uafhængigt af operativsystem/hypervisor
Få fuld kontrol over dine firmwarekonsoller med integreret godkendelse, der er udviklet til kun at tillade opdateringer med korrekt signering
Drivere, manualer og support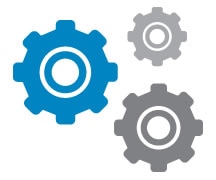 Dell Support
Dells produktsupport dækker det hele, lige fra drivere og manualer til diagnosticeringsværktøjer og reservedele.