Smart Value PowerEdge R740XD2 Server Standard
Enterprise-indholdsserver
Levér hurtige responstider og maksimering af oppetiden til streaming af medier og andre dataintensive arbejdsbelastninger i et 2U-højkapacitetsdesign.
Lynhurtige besparelser! Spar op til 39%
Smart Value PowerEdge R740XD2 Server Standard
Trusted Platform Module (TPM)
Processor Thermal Configuration
Memory Configuration Type
Memory DIMM Type and Speed
Boot Optimized Storage Cards
Additional Virtual Machines for MS2016
Virtualization software and Support
RAID/Internal Storage Controllers
Hard Drives for 2nd RAID Container
Hard Drives (PCIe SSD/Flex Bay)
BIOS and Advanced System Configuration Settings
Advanced System Configurations
Configuration Services Asset Report
AutoRAID Configuration - Standard
BIOS Configuration - Standard
Configuration Services Miscellaneous - Standard
Embedded Systems Management
NVMe and PCIe Storage Adapters
IDSDM and VFlash Card Reader
iDRAC Systems Management Options
Shipping Box Labels - Standard
Engineering/Informational(Multi Select)
System Asset Identification - Standard
Dell Services : Solution Services
Keep Your Hard Drive for Enterprise Services
Keep Your Component for Enterprise Services
Diagnosis On-Site Service
Også inkluderet i dette system
Følgende valgmuligheder og standardvalg er inkluderet i din ordre.
PowerEdge R740xd2 MLK Motherboard
Enterprise Order - EMEA
Lynhurtige besparelser! Spar op til 39%
Smart Value PowerEdge R740XD2 Server Standard
Start ved pris
54.017,86 kr.
Tilbudspris
32.502,54 kr.
Priserne på support og services afhænger af valg af hardware og operativsystem
Sendes fra fabrikken inden for 2-3 arbejdsdage
Ordrekode per740xd2m
Funktioner

Reager effektivt på datavæksten
Dell EMC PowerEdge R740xd2 gør det let at tage højde for fremtidig vækst med stort internt storage og omkostningseffektiv diskkapacitet. Leverer tostiksbaseret computerkapacitet med funktioner som flash og hurtigt netværk for at opfylde streamingkrav. Omfatter forenklet administration af store datasæt med automatiseret administration og frontservicerbare drev. Du kan med R740xd2 trygt opbevare dine data lokalt takket være indbygget sikkerhed, der følger med kapacitetsudvidelser. 
Ideelle workloads:
Videoovervågning
Netværk, der leverer indhold (CDN)
Microsoft storageplads (S2D) og vSAN
Microsoft Exchange
Hadoop

Bring computeren tættere på storage
R740xd2 løser udfordringer med øgede kapacitets- og forretningskrav med fleksible storage- og ydeevneressourcer i et pladsbesparende design.
Skaler op til 26 3,5"-drev (364 TB) i en 2U-rack-server, og skaler op til 520 3,5"-drev (7,2 PB) i et 42U-rack.
Levér ydeevne med to sokler med op til to 2. generations Intel® Xeon® skalerbare processorer og op til 44 kerner.
Lagdel data med en kombination af 2,5" SSD'er og 3,5" harddiske i en hybrid konfiguration*.
Hjælp med at eliminere flaskehalse med hurtige netværksmuligheder og op til 16 DIMM-hukommelser.
Nem udvidelse med op til 5 PCIe-slots.

Strømlining af administrationen på tværs af dit datacenter
Reducer tiden, der kræves til at administrere mellemstore til store miljøer.
Automatiser og saml administration af server- og internt lager på tværs af PowerEdge-infrastrukturen med OpenManage Enterprise.
Opnå hurtig implementering af konfigurationer, der opfylder unikke krav til arbejdsmængde på flere servere uden software.
Få fuld livscyklusadministration, herunder driftsstatus, firmwareopdateringer og automatiseret fejlløsning.
Brug OpenManage Integrations til at administrere inden for VMware vCenter, Microsoft System Center og BMC Truesight.
Få adgang til nem implementering af OpenManage Ansible-moduler med Red Hat Ansible.

Sikr oppetid og datasikkerhed
Optimer serverdriften med let tilgængelige funktioner og en cyber-tolerant arkitektur. Opnå let beskyttelse, registrering og genoprettelse i relation til cyberangreb med sikkerhedslag integreret i hver server.
Minimér risikoen for driftsafbrydelser med 24 frontservicerbare, validerede hot swap-drev, der giver driftssikkerhed i virksomhedsklassen og omfattende garantimuligheder.
Beskyt dine data eller medier mod tyveri eller uautoriseret adgang med sikre adgangskoder, advarsler og hændelseslogføring.
Sikr, at kun godkendt, underskrevet firmware kører på serveren, herunder lagerdrev og RAID-controllere.
Dell EMC tilbyder komplette end-to-end-services
Det er vigtigt at optimere IT-produktlevetiden. Vi har ekspertservices
*
til alle faser i produktlevetiden, der sparer dig tid og ressourcer, reducerer arbejdsbyrden og forbedrer din IT-oplevelse.

ProSupport Enterprise Suite
Få frihed til at fokusere på din forretningsomlægning med den supportekspertise og indsigt, Dell EMC er kendt for over hele verden. Vælg den rigtige support baseret på vigtigheden af specifikke systemer med tilgængelig automatisk forudsigende analyse, tredjepartssamarbejde og servicekontostyring.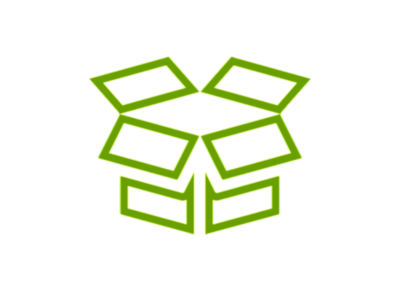 ProDeploy
Med Dell ProDeploy Enterprise Suite kan din virksomhed udnytte den teknologiske udvikling allerede fra dag ét. Du kan trygt lade vores eksperter stå for al implementering, lige fra grundlæggende hardwareinstallationer til planlægning, konfiguration og komplekse integrationer. Med vores komplette udvalg af implementeringsservices og professionelle certificeringer kan du se virksomhedsresultater allerede i dag og i morgen.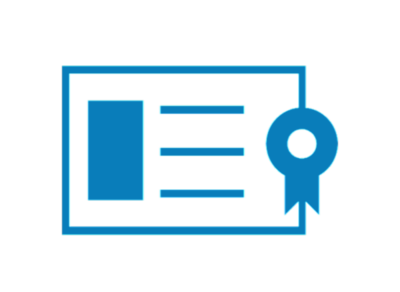 Undervisning og certificering
Uddannelsesservices tilbyder en omfattende pakke af undervisningsservices med forskellige undervisningsformer, herunder klassebaseret, online i form af selvstudium og virtuel klasseundervisning. Med omfattende og fleksible uddannelsesprogrammer gør vi det nemt at sikre, at dine medarbejdere har de færdigheder, de har brug for til at administrere og udnytte din nye teknologi på den bedst mulige måde.

Konsulentservices
Konsulentservices giver dig eksperthjælp, så du kan vokse, optimere og omdanne dit IT-miljø i dit eget tempo og inden for dit budget. Vi anvender en lang række certificerede konsulenter og teknikere, understøttet af programstyringsteams, der kan levere omfattende teknisk ekspertise. Vi forsikrer dig om, at dit projekt vil blive udført korrekt og til tiden.

Finansiering og leasing
Med de omfattende leasing- og finansieringsmuligheder fra Dell Financial Services™ får du nye muligheder for kapitaludgifter og likviditet i din organisation.
Drivere, manualer og support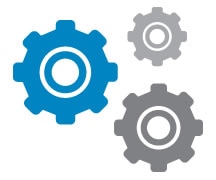 Dell Support
Dells produktsupport dækker det hele, lige fra drivere og manualer til diagnosticeringsværktøjer og reservedele.