Smart Value PowerEdge R340 Server Standard.
🗙
1

/

4
Smart Value PowerEdge R340 Server Standard.
Accelerer virksomhedens vækst
Øg ydeevnen, muligheden for at skalere og forenkle IT med en grundlæggende 1U-rackserver, der er udviklet til virksomheder med eksterne kontorer og afdelingskontorer
Lynhurtige besparelser! Spar op til 35%
Smart Value PowerEdge R340 Server Standard.
Trusted Platform Module (TPM)
Processor Thermal Configuration
Memory Configuration Type
Memory DIMM Type and Speed
Boot Optimized Storage Cards
Additional Virtual Machines for MS2016
Virtualization software and Support
RAID/Internal Storage Controllers
BIOS and Advanced System Configuration Settings
Advanced System Configurations
Configuration Services Asset Report
AutoRAID Configuration - Standard
BIOS Configuration - Standard
Configuration Services Miscellaneous - Standard
Embedded Systems Management
IDSDM and VFlash Card Reader
iDRAC Systems Management Options
Shipping Box Labels - Standard
Keep Your Hard Drive for Enterprise Services
Keep Your Component for Enterprise Services
GCP/OEM PM for 14G PowerEdge Servers
Diagnosis On-Site Service
Data Sanitization or Destruction for Ent Service
Også inkluderet i dette system
Følgende valgmuligheder og standardvalg er inkluderet i din ordre.
Enterprise Order - EMEA
Lynhurtige besparelser! Spar op til 35%
Smart Value PowerEdge R340 Server Standard.
Start ved pris
16.152,24 kr.
Tilbudspris
10.563,56 kr.
Priserne på support og services afhænger af valg af hardware og operativsystem
Sendes fra fabrikken inden for 15-17 arbejdsdage
Ordrekode per3402b
Funktioner

Sæt skub i virksomhedens produktivitet
R340 tilbyder funktioner til at understøtte dine krævende og voksende virksomhedsbehov.
Øg ydeevnen med op til 100 %* flere kerner. Kunderne kan vælge en 4-, 6- eller 8-kernet Intel® Xeon® E-2200-processor
Skalering af storage og hukommelse alt efter dine behov for databehandling
Reducer driftsomkostningerne med multivektorkøling, der automatisk beregner og leverer den korrekte luftgennemstrømning, der er nødvendig for at sikre optimal køling

Skaler din it på dine betingelser
R340 leverer fleksibilitet til at øge kapaciteten til databehandling, storage og hukommelse.
Øg databehandlingsydeevnen og muligheden for at køre flere programmer på samme tid ved at vælge en 4-, 6- eller 8-kernet Intel Xeon-E-2200-processor
Udnyt datavæksten med op til otte interne 2,5" hot-plug-harddiske eller fire 3,5" hot-plug harddiske
Håndter datasæt med op til fire DDR4 DIMM-moduler og med op til 64 GB RAM

Gør din IT-infrastruktur enklere
Reducer den tid og de kræfter, du bruger på at administrere IT-miljøer, ved at automatisere hverdagens opgaver.
• Implementer flere servere med iDRAC Group Manager, en indbygget "én-til-mange-konsol"
• Få fjernadgang til dine servere hvor som helst og når som helst fra din mobilenhed med OpenManage Mobile (med OpenManage Enterprise)
• Løs problemer med op til 72 % mindre IT-indsats med automatisk proaktiv og forudseende teknologi fra ProSupport Plus og SupportAssist.
*
Dell-løsninger

IT på en ny måde. Vi kan hjælpe dig.


Når du køber en Dell-server, får du mere end blot hardware. Du får end-to-end-adgang til IT-løsninger. Lige fra integreret iDRAC med Lifecycle Controller i hver server til et stort udvalg af supplerende teknologier, software og services – vi hjælper dig med at udvikle datacenterløsninger, der understøtter målsætningerne for din virksomhed eller organisation, nu og i fremtiden. Blandt de innovative teknologier finder du avancerede løsninger til systemadministration, storage, netværk og meget mere.

Avanceret systemadministration

Med vores banebrydende portefølje af systemadministrationsløsninger kan du forbedre ydeevnen, produktiviteten og tilgængeligheden af datacentrets ressourcer. Få mobil adgang til din hardware når og hvor som helst, integreret administration uden agent, omfattende automatisering og forbindelser til administrationsløsninger fra tredjepart, som du måske allerede benytter.

Innovative storageløsninger

Forbedret sikkerhed og ydeevne ved storage af flere data på færre hardwareenheder. Vores portefølje af storageservere giver dig teknologier som vores brancheførende sletning af dubletter og komprimeringsalgoritmer, vores patenterede og højtydende Dell Fluid File System (FluidFS) samt avanceret og intelligent, automatisk tiering.

Fremtidssikret netværk

Med vores åbne, standardbaserede netværksløsninger og klargjorte stier til Software Defined Networking (SDN) kan du optimere og modernisere din netværksinfrastruktur og udvikle den ud over proprietære arkitekturer. Vi har leveret højtydende og pålidelige netværksløsninger i mere end et årti og driver i dag nogle af verdens mest krævende virksomhedsmiljøer og Cloud/Web 2.0-miljøer.

Og meget mere

Servere, storage og netværksløsninger er blot et lille udpluk af de mange teknologier, vi kan hjælpe dig med at udvikle, administrere og optimere. Når du besøger vores sider med løsninger, kan du finde indsigt i og ressourcer til et bredt udvalg af platforme og løsninger.

Besøg vores website med løsninger for at få yderligere oplysninger, eller få en personlig snak med en Dell-ekspert.
Dell-løsninger
Dell-løsninger
Dell EMC tilbyder komplette end-to-end-services
Det er vigtigt at optimere IT-produktlevetiden. Vi har ekspertservices
*
til alle faser i produktlevetiden, der sparer dig tid og ressourcer, reducerer arbejdsbyrden og forbedrer din IT-oplevelse.

ProSupport Enterprise Suite
Få frihed til at fokusere på din forretningsomlægning med den supportekspertise og indsigt, Dell EMC er kendt for over hele verden. Vælg den rigtige support baseret på vigtigheden af specifikke systemer med tilgængelig automatisk forudsigende analyse, tredjepartssamarbejde og servicekontostyring.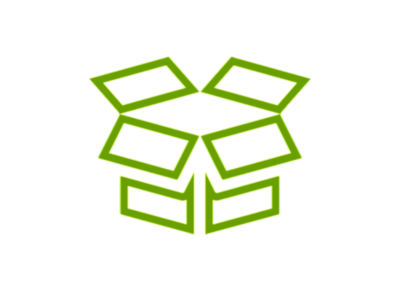 ProDeploy
Med Dell ProDeploy Enterprise Suite kan din virksomhed udnytte den teknologiske udvikling allerede fra dag ét. Du kan trygt lade vores eksperter stå for al implementering, lige fra grundlæggende hardwareinstallationer til planlægning, konfiguration og komplekse integrationer. Med vores komplette udvalg af implementeringsservices og professionelle certificeringer kan du se virksomhedsresultater allerede i dag og i morgen.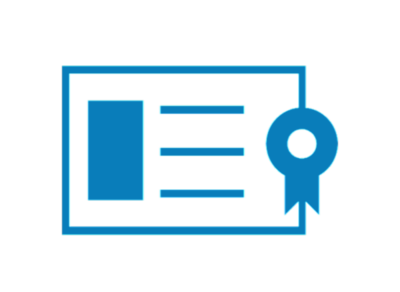 Undervisning og certificering
Uddannelsesservices tilbyder en omfattende pakke af undervisningsservices med forskellige undervisningsformer, herunder klassebaseret, online i form af selvstudium og virtuel klasseundervisning. Med omfattende og fleksible uddannelsesprogrammer gør vi det nemt at sikre, at dine medarbejdere har de færdigheder, de har brug for til at administrere og udnytte din nye teknologi på den bedst mulige måde.

Konsulentservices
Konsulentservices giver dig eksperthjælp, så du kan vokse, optimere og omdanne dit IT-miljø i dit eget tempo og inden for dit budget. Vi anvender en lang række certificerede konsulenter og teknikere, understøttet af programstyringsteams, der kan levere omfattende teknisk ekspertise. Vi forsikrer dig om, at dit projekt vil blive udført korrekt og til tiden.

Finansiering og leasing
Med de omfattende leasing- og finansieringsmuligheder fra Dell Financial Services™ får du nye muligheder for kapitaludgifter og likviditet i din organisation.
Drivere, manualer og support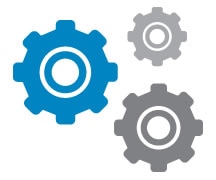 Dell Support
Dells produktsupport dækker det hele, lige fra drivere og manualer til diagnosticeringsværktøjer og reservedele.