Smart Value PowerEdge R7515 Server Standard
🗙
1

/

4
Smart Value PowerEdge R7515 Server Standard
Kraftfuld ydeevne og skalerbarhed
Dell EMC PowerEdge R7515 er en 2U-server med en enkelt sokkel, der er udviklet til at håndtere workloads som softwaredefineret storage, virtualisering og dataanalyse.
Lynhurtige besparelser! Spar op til 38%
Smart Value PowerEdge R7515 Server Standard
Processor Thermal Configuration
Memory Configuration Type
Memory DIMM Type and Speed
Boot Optimized Storage Cards
RAID/Internal Storage Controllers
Hard Drives for 2nd RAID Container
Hard Drives (PCIe SSD/Flex Bay)
BIOS and Advanced System Configuration Settings
Advanced System Configurations
Embedded Systems Management
Ethernet Mezzanine Adapters
Additional Network Adapters
NVMe and PCIe Storage Adapters
GPU/FPGA/Acceleration Cards
Optics and Cables for Network Adapters
Additional Virtual Machines for Windows Server OS
iDRAC Systems Management Options
Virtualization Software and Support
Dell Services: Extended Service
Keep Your Hard Drive for Enterprise Services
Keep Your Component for Enterprise Services
Dell Services: On-site Diagnosis Service
Dell Services: Deployment Services
Additional Deployment Services
Dell SDS Residency Services
Anti Theft Device & Asset Tagging
Custom Delivery Logistics
Configuration Services Asset Report
Additional Shipping Box Labels
Systems Management Software
Data Sanitization or Destruction for Ent Service
Også inkluderet i dette system
Følgende valgmuligheder og standardvalg er inkluderet i din ordre.
Try & Buy Order Type
Lynhurtige besparelser! Spar op til 38%
Smart Value PowerEdge R7515 Server Standard
Start ved pris
32.978,21 kr.
Tilbudspris
20.152,01 kr.
Priserne på support og services afhænger af valg af hardware og operativsystem
Sendes fra fabrikken inden for 24-26 arbejdsdage
Ordrekode per751502a
Funktioner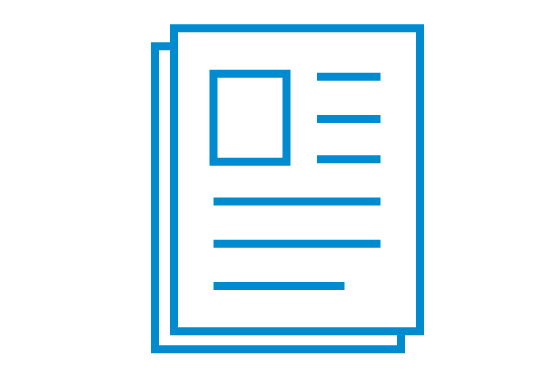 Ressourcer til PowerEdge R7515-server

Virtualiser dine programmer med ro i sindet
Designet med en enkelt sokkel/2U i R7515 skaber en fleksibel platform, der kan håndtere både traditionelle og nye programmer. R7515 har vSAN Ready Node-løsninger, der er blevet konfigureret, testet og certificeret, hvilket fjerner besværet og gætværket fra klargøring. Den balancerede R7515 har plads til op til 4 GPU'er og 2 PCIe Gen4, hvilket giver mulighed for mange dataintensive programmer.

Levér fremragende ydeevne, innovation og tæthed
Software er begyndt at definere datacenteret, og derfor skal et platformdesign skaleres efter programydeevne. PowerEdge R7515 er en kompakt storageserver med GPU-konfigurationer til skalerbare virtualiserede miljøer. Specifikationer på højt niveau:
Direkte tilslutning af SAS/SATA/NVMe til vSAN Ready Nodes
Højere kerneydeevne for den højeste VM-tæthed i et design med en enkelt sokkel
Multi-die-arkitektur giver kort ventetid og floating-point-ydeevne til big data og beholdere
Løsninger til systemadministration og sikkerhed

OpenManage Systems Management
Dell EMC OpenManage Systems Management-porteføljen hjælper med at tæmme kompleksiteten i dit IT-miljø med værktøjer og løsninger til at finde, overvåge, administrere, opdatere og implementere din PowerEdge-infrastruktur.

Intelligent automatisering
PowerEdge- og OpenManage-løsninger integrerer værktøjer på tværs af porteføljen for at hjælpe organisationer med at automatisere servernes produktlevetid, optimere driften og skalere effektivt.

Indbygget sikkerhed
Dell EMC PowerEdge-servere er fremstillet med en cyberrobust arkitektur, der har indbygget sikkerhed i alle faser af produktlevetiden, fra chip-tillidsroden og bekræftelsen af sikre komponenter til signeret firmware, afvigelsesregistrering og BIOS-gendannelse.
Dell EMC tilbyder komplette end-to-end-services
Det er vigtigt at optimere IT-produktlevetiden. Vi har ekspertservices
*
til alle faser i produktlevetiden, der sparer dig tid og ressourcer, reducerer arbejdsbyrden og forbedrer din IT-oplevelse.

Konsulentservices
Konsulentservices giver dig eksperthjælp, så du kan vokse, optimere og omdanne dit IT-miljø i dit eget tempo og inden for dit budget. Vi anvender en lang række certificerede konsulenter og teknikere, understøttet af programstyringsteams, der kan levere omfattende teknisk ekspertise. Vi forsikrer dig om, at dit projekt vil blive udført korrekt og til tiden.

Support
Få frihed til at fokusere på din forretningsomlægning med den supportekspertise og indsigt, Dell EMC er kendt for over hele verden. Vælg den rigtige support baseret på vigtigheden af specifikke systemer med tilgængelig automatisk forudsigende analyse, tredjepartssamarbejde og servicekontostyring.

Implementering
Med ProDeploy Enterprise Suite kan din virksomhed udnytte den teknologiske udvikling allerede fra dag ét. Residency-service giver løbende overgangs assistance for at accelerere adoption. Hav tillid til, at vores eksperter skal føre implementeringer fra basis hardware installationer via planlægning, konfiguration og komplekse integrationer, der kan hjælpe dig med at opnå forretningsresultater i dag og i morgen.

Uddannelse
Uddannelsesservices tilbyder en omfattende pakke af undervisningsservices med forskellige undervisningsformer, herunder klassebaseret, online i form af selvstudium og virtuel klasseundervisning. Med omfattende og fleksible uddannelsesprogrammer gør vi det nemt at sikre, at dine medarbejdere har de færdigheder, de har brug for til at administrere og udnytte din nye teknologi på den bedst mulige måde.


Drivere, manualer og support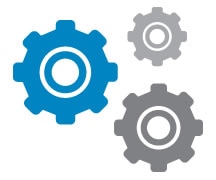 Dell Support
Dells produktsupport dækker det hele, lige fra drivere og manualer til diagnosticeringsværktøjer og reservedele.