Smart Value Power Edge T340 Server Standard
Wachsen Sie durch Zusammenarbeit.
Sorgen Sie für einen zuverlässigen Betrieb und eine einfache Verwaltung, und skalieren Sie Ihr Geschäft. Ideal für wachsende Unternehmen mit Remote-Standorten, bei denen Zusammenarbeit und Dateifreigabe im Vordergrund stehen.
September Sale! Save up to 150€
Zzgl. MwSt., kostenloser Versand
Technische Daten und Anpassung Smart Value Power Edge T340 Server Standard
September Sale! Save up to 150€
Smart Value Power Edge T340 Server Standard
Ursprünglicher Preis
1.455,00 €
Zzgl. MwSt., kostenloser Versand
Support-Preise sind abhängig von Hardware- und Betriebssystemkosten
Bestellcode pet3402a_vsp
Funktionen und Design

Verbinden und führen Sie Ihr wachsendes Geschäft.
Mit dem Dell EMC PowerEdge T340 können Sie durch Zusammenarbeit wachsen. Wachsen Sie grenzenlos
*
mit diesem zuverlässigen und einfach zu verwaltenden Server.
Mit dem T340 bewältigen Sie gängige geschäftskritische Rechenlasten an Ihrem Standort und über Remote-Standorte hinweg. 
Die ideale Lösung für geschäftskritische Anwendungen wie:
Zusammenarbeit
Dateifreigabe
Datenbanken
E-Mail und Messaging

Sorgen Sie für einen zuverlässigen Betrieb.
Der Dell EMC PowerEdge T340 arbeitet zuverlässig, so dass Sie bei Anschluss und Verwaltung Ihres wachsenden Geschäfts nicht ausgebremst werden.
Mit bis zu acht Hot-Plug-fähigen HDDs oder SSD sowie redundanten Netzteilen läuft Ihre Umgebung absolut zuverlässig.
Sparen Sie Zeit und IT-Aufwand bei der Lösung von Server-Hardware-Problemen mit ProSupport Plus und SupportAssist*.
Helfen Sie, Ausfallzeiten zu vermeiden, und schützen Sie Ihre Daten mit dem Modus für die iDRAC9 Enterprise-Serversperre vor bösartigen Änderungen.
Speichern Sie Ihre Daten automatisch mit zuverlässigem Software-RAID. 

Vereinfachen Sie die Verwaltung.
Der Dell EMC PowerEdge T340 ist einfach einzurichten und zu verwalten, so dass Sie sich auf die Verwaltung Ihres wachsenden Geschäfts konzentrieren können.
Beschleunigen Sie die Konfiguration um bis zu 66 % mit unserem ProDeploy-Servicespaket*.
Verwalten Sie mehrere Remote-Server über die intuitive allgemeine Benutzeroberfläche mit iDRAC9 Group Manager oder dem Upgrade auf OpenManage Enterprise im Handumdrehen.
Nutzen Sie OpenManage Mobile Accelerate, um auf bequeme Art und Weise Benachrichtigung zu Daten zu empfangen und remote auf Ihre Hardware zuzugreifen. Lösen Sie Probleme mit den automatisierten proaktiven und vorausschauenden Technologien von ProSupport Plus und SupportAssist mit bis zu 72 % weniger IT-Aufwand.*

Wachsen Sie grenzenlos.
Mit dem Dell EMC PowerEdge T340 können Sie dynamisch skalieren, so dass Sie Ihr Geschäft durch Zusammenarbeit weiter ausbauen können.
Bringen Sie Ihr Geschäft mit verbesserter Leistung dank 50 % mehr Kernen mit Intel® Xeon® E-2100 Prozessoren, 11 % mehr Speichergeschwindigkeit und 20 % mehr PCIe-Leitungen voran.* 
Skalieren Sie mit 17 % mehr Speicherkapazität.*
Nutzen Sie flexible Tower-Platzierungsmöglichkeiten bei niedrigem Geräuschpegel und Wärmeeffizienz.
Dell EMC bietet vollständige End-to-End-Services.
Die Optimierung des IT-Lebenszyklus ist von essenzieller Bedeutung. Wir bieten Expertenservices
*
für alle Phasen des Lebenszyklus an, mit denen Sie Zeit und Ressourcen sparen, den Aufwand reduzieren und die IT-Erfahrung verbessern.

ProSupport Enterprise Suite
Erlangen Sie mit dem umfassenden Know-how von Dell im Bereich Support und der Fachkompetenz, für die Dell weltweit bekannt ist, die Freiheit, sich ganz auf Ihr Kerngeschäft konzentrieren zu können. Wählen Sie das richtige Support-Level je nach Wichtigkeit der einzelnen Systeme mit automatisierten prädiktiven Analysen, Drittanbieterunterstützung und Dienstkontoverwaltung aus.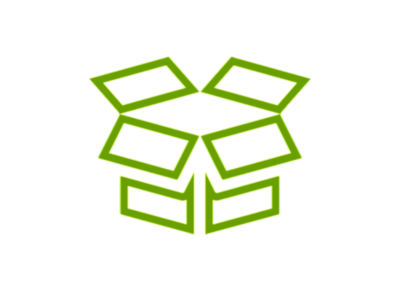 ProDeploy
Die ProDeploy Enterprise Suite hilft Ihnen, Ihre Technologie ab dem ersten Tag optimal zu nutzen. Von der grundlegenden Hardwareinstallation über Planung und Konfiguration bis hin zu komplexen Integrationen können Sie sich bei Bereitstellungen auf unsere Experten verlassen. Unser umfassendes Paket an Bereitstellungsservices und professionellen Zertifizierungen hilft Ihnen dabei, Ihre Geschäftsziele zu erreichen – heute und in Zukunft.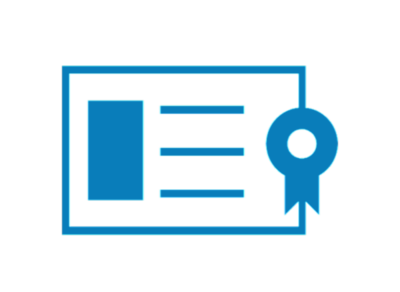 Schulungen und Zertifizierung
Education Services bietet eine umfassende Suite von Schulungs-Services, die auf verschiedene Arten bereitgestellt werden können: mit Kursleiter, als Online-Schulung zum Selbststudium und als virtuelle Schulungen mit Kurseiter. Mit unseren umfassenden und flexiblen Schulungsprogrammen können Sie einfach dafür sorgen, dass Ihre Mitarbeiter sich die erforderlichen Fähigkeiten aneignen können, um neue Technologie effektiv zu verwalten und voll auszunutzen.

Beratung
Mit den Beratungsservices erhalten Sie Anleitung durch Experten zu Wachstum, Optimierung und Transformationen Ihrer IT-Umgebung – zu Ihrem individuellen Tempo und Budget. Wir beschäftigen eine Vielzahl zertifizierter Berater und Techniker, die durch Programmverwaltungsteams unterstützt werden, die über umfassendes technisches Fachwissen verfügen. Dank uns können Sie darauf vertrauen, dass Ihr Projekt reibungslos und pünktlich realisiert wird.

Finanzierung und Leasing
Die zahlreichen Leasing- und Finanzierungsoptionen von Dell Financial Services™ helfen Ihrem Unternehmen, die richtige Entscheidung in Bezug auf Kapitalausgaben, Betriebsausgaben und Cashflow zu treffen.
Treiber, Handbücher und Support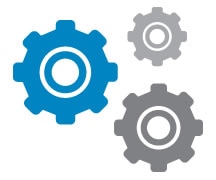 Dell Support
Von Treibern und Handbüchern bis hin zu Diagnosetools und Ersatzteilen hält der produktspezifische Support von Dell alles für Sie bereit.