Smart Value PowerEdge R740XD2 Server Standard
Enterprise Content Server
Bieten Sie schnelle Reaktionszeiten und maximieren Sie die Betriebszeiten für Streaming-Medien sowie andere datenintensive Workloads in einem leistungsstarken 2-HE-Design.
TOP Angebot! Sparen Sie bis zu 37%
Smart Value PowerEdge R740XD2 Server Standard
Embedded Systems Management
NVMe and PCIe Storage Adapters
IDSDM and VFlash Card Reader
iDRAC Systems Management Options
Shipping Box Labels - Standard
Engineering/Informational(Multi Select)
System Asset Identification - Standard
Dell Services : Solution Services
Dell Services:Extended Service
Diagnosis On-Site Service
Ebenfalls im Lieferumfang dieses Systems enthalten
Folgende Optionen und diese Standardauswahl sind in Ihrer Bestellung inbegriffen.
PowerEdge R740xd2 MLK Motherboard
TOP Angebot! Sparen Sie bis zu 37%
Smart Value PowerEdge R740XD2 Server Standard
Ursprünglicher Preis
CHF 8 295.15
Zzgl. MwSt., kostenloser Versand
Die Preise für Support und Services hängen von der Hardware und Betriebssystemauswahl ab.
Wird in 2 bis 3 Werktagen versandt
Bestellcode per740xd2m
Funktionen und Design

Effektiv auf Datenwachstum reagieren
Der Dell EMC PowerEdge R740xd2 unterstützt Sie mit großem internen Massenspeicher und kostengünstigen Laufwerkskapazitäten bei der Planung Ihres zukünftigen Wachstums. Stellen Sie Zwei-Sockel-Rechenleistung mit Flash und schnellen Netzwerkoptionen bereit, um Streaming-Anforderungen gerecht zu werden. Vereinfachen Sie die Verwaltung großer Datensätze mit automatisierter Verwaltung und von vorn wartbaren Laufwerken. Mit dem R740xd2 mit integrierter Sicherheit können Sie Ihre Daten sicher vor Ort aufbewahren, auch beim Skalieren der Kapazität. 
Optimale Workloads:
Videoüberwachung
Content Delivery Network (CDN)
Microsoft Storage Spaces (S2D) und vSAN
Microsoft Exchange
Hadoop

Bringen Sie Rechenleistung näher an den Speicher
Der R740xd2 mit flexiblen Speicher- und Leistungsressourcen im platzsparenden Design richtet sich an steigende Kapazitäts- und Geschäftsanforderungen.
Skalieren Sie bis zu 26 3,5-Zoll-Laufwerke (364 TB) in einem 2-HE-Rack-Server und bis zu 520 3,5-Zoll-Laufwerke (7,2 PB) in einem 42-HE-Rack.
Stellen Sie die Leistung von zwei Sockeln mit bis zu zwei skalierbaren Intel® Xeon® Prozessoren der zweiten Generation und bis zu 44 Kernen bereit.
Speichern Sie Daten mit einer Kombination aus 2,5-Zoll-SSDs und 3,5-Zoll-HDDs in einer Hybrid-Konfiguration* in Tiers.
Beseitigen Sie Engpässe durch schnelle Netzwerkoptionen und Arbeitsspeicher mit bis zu 16 DIMMs.
Einfache Erweiterung mit bis zu 5 PCIe-Steckplätzen

Optimieren Sie die Verwaltung im gesamten Rechenzentrum
Reduzieren Sie die Zeit, die für die Verwaltung von mittleren bis großen Umgebungen benötigt wird.
Automatisieren und vereinheitlichen Sie die Server- und interne Speicherverwaltung über Ihre PowerEdge-Infrastruktur hinweg mit OpenManage Enterprise.
Implementieren Sie schnell Konfigurationen, die spezifischen Workload-Anforderungen auf mehreren Bare-Metal-Servern entsprechen.
Bieten Sie ein vollständiges Lifecycle-Management inklusive Systemzustand, Firmware-Updates und automatisierter Problemlösung.
Verwenden Sie OpenManage Integrations, um Verwaltungsaufgaben innerhalb von VMware vCenter, Microsoft System Center und BMC TrueSight auszuführen.
Stellen Sie OpenManage Ansible Module mit Red Hat Ansible mühelos bereit.

Gewährleisten Sie Verfügbarkeit und Datensicherheit
Stärken Sie den Serverbetrieb mit Hochverfügbarkeitsfunktionen und einer gegenüber Cyber-Angriffen robusten Architektur. Integrierte Sicherheitsschichten in jedem Server ermöglichen problemlos Schutz, Erkennung und Wiederherstellung bei Cyber-Angriffen.
Minimieren Sie Störungen mit 24 von vorn wartbaren, Hot-Swap-fähigen, validierten Laufwerken, die Zuverlässigkeit der Unternehmensklasse und umfangreiche Serviceoptionen bieten.
Schützen Sie Ihre Daten oder Medien vor Diebstahl oder unbefugtem Zugriff mit sicheren Kennwörtern, Warnungen und Ereignisprotokollierung.
Stellen Sie sicher, dass nur authentifizierte, signierte Firmware auf dem Server und Speicherlaufwerken sowie RAID-Controllern ausgeführt wird.
Dell EMC bietet vollständige End-to-End-Services.
Die Optimierung des IT-Lebenszyklus ist von essenzieller Bedeutung. Wir bieten Expertenservices
*
für alle Phasen des Lebenszyklus an, mit denen Sie Zeit und Ressourcen sparen, den Aufwand reduzieren und die IT-Erfahrung verbessern.

ProSupport Enterprise Suite
Erlangen Sie mit dem umfassenden Know-how von Dell im Bereich Support und der Fachkompetenz, für die Dell weltweit bekannt ist, die Freiheit, sich ganz auf Ihr Kerngeschäft konzentrieren zu können. Wählen Sie das richtige Support-Level je nach Wichtigkeit der einzelnen Systeme mit automatisierten prädiktiven Analysen, Drittanbieterunterstützung und Dienstkontoverwaltung aus.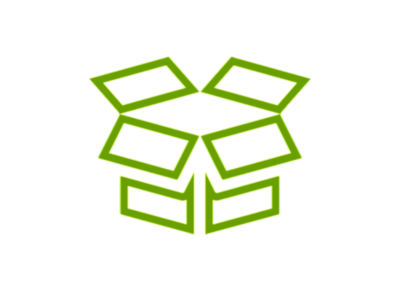 ProDeploy
Die ProDeploy Enterprise Suite hilft Ihnen, Ihre Technologie ab dem ersten Tag optimal zu nutzen. Von der grundlegenden Hardwareinstallation über Planung und Konfiguration bis hin zu komplexen Integrationen können Sie sich bei Bereitstellungen auf unsere Experten verlassen. Unser umfassendes Paket an Bereitstellungsservices und professionellen Zertifizierungen hilft Ihnen dabei, Ihre Geschäftsziele zu erreichen – heute und in Zukunft.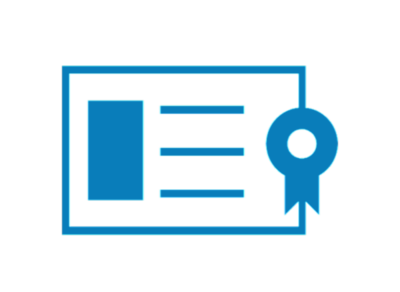 Schulungen und Zertifizierung
Education Services bietet eine umfassende Suite von Schulungs-Services, die auf verschiedene Arten bereitgestellt werden können: mit Kursleiter, als Online-Schulung zum Selbststudium und als virtuelle Schulungen mit Kurseiter. Mit unseren umfassenden und flexiblen Schulungsprogrammen können Sie einfach dafür sorgen, dass Ihre Mitarbeiter sich die erforderlichen Fähigkeiten aneignen können, um neue Technologie effektiv zu verwalten und voll auszunutzen.

Beratung
Mit den Beratungsservices erhalten Sie Anleitung durch Experten zu Wachstum, Optimierung und Transformationen Ihrer IT-Umgebung – zu Ihrem individuellen Tempo und Budget. Wir beschäftigen eine Vielzahl zertifizierter Berater und Techniker, die durch Programmverwaltungsteams unterstützt werden, die über umfassendes technisches Fachwissen verfügen. Dank uns können Sie darauf vertrauen, dass Ihr Projekt reibungslos und pünktlich realisiert wird.

Finanzierung und Leasing
Die zahlreichen Leasing- und Finanzierungsoptionen von Dell Financial Services™ helfen Ihrem Unternehmen, die richtige Entscheidung in Bezug auf Kapitalausgaben, Betriebsausgaben und Cashflow zu treffen.
Treiber, Handbücher und Support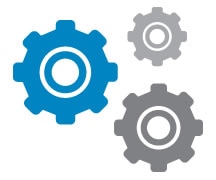 Dell Support
Von Treibern und Handbüchern bis hin zu Diagnosetools und Ersatzteilen hält der produktspezifische Support von Dell alles für Sie bereit.