PowerEdge MX740C - Full Configuration
Funktionsreicher, äußerst effizienter modularer Server
Flexible Datenverarbeitungsressourcen mit hoher Dichte für Virtualisierung, kooperative und softwaredefinierte Rechenlasten in einem Schlitten mit einfacher Breite und zwei Sockeln.
PowerEdge MX740C - Full Configuration
Processor Thermal Configuration
Memory DIMM Type and Speed
Memory Configuration Type
Virtualisierung - Aktiviert 
Boot Optimized Storage Cards
Virtualization software and Support
RAID/Internal Storage Controllers
Festplatten (PCIe SSD)/Festplatten (FlexBay)
I/O Card for Fabrics A or B
Embedded Systems Management
Power Management BIOS Settings
AutoRAID Configuration - Standard
Advanced System Configurations
Systemverwaltungsupgrades
Engineering/Informational(Multi Select)
Dell Services:14G/15G Services Promotion
Keep Your Hard Drive for Enterprise Services
Dell Services: Deployment Services
PowerEdge MX740C - Full Configuration
Zzgl. MwSt., kostenloser Versand
Die Preise für Support und Services hängen von der Hardware und Betriebssystemauswahl ab.
Wird in 23 bis 25 Werktagen versandt
Bestellcode emea_mx740c_vi_vp
Funktionen und Design

Bausteine für das moderne Rechenzentrum
Der PowerEdge MX740c-Server ist für das kinetische PowerEdge MX Infrastrukturökosystem von Dell EMC optimiert. Außerdem kann er durch Datenverarbeitung mit hoher Dichte, hohe Speicherkapazität und eine umfassende Palette an Speicheroptionen überzeugen und bietet die Flexibilität und Agilität, die in modernen softwarebasierten Rechenzentren nötig ist.
Einfache Breite; bis zu acht Einschübe pro PowerEdge MX7000 Gehäuse.
Ein oder zwei skalierbare Intel® Xeon® Prozessoren der 2. Generation mit bis zu 28 Kernen pro Schlitten, bis zu 448 Kerne pro Gehäuse.
Bis zu 24 DDR4-DIMM-Steckplätze, maximaler Arbeitsspeicher von 3 TB und Taktraten von bis zu 2.933 MT/s; bis zu 192 DIMMs pro Gehäuse für einen maximalen Arbeitsspeicher von bis zu 24,5 TB.
Unterstützt bis zu 12 Steckplätze für nichtflüchtigen Intel® Optane™ DC-Arbeitsspeicher (DCPMM) (6,1 TB) mit einer maximalen Gesamtkapazität von 7,68 TB pro Server.
Bis zu sechs 2,5"-Laufwerksschächte für SAS/SATA (HDD/SDD) und NVMe-PCIe-SSDs-Unterstützung sowie optionales M.2-Startgerät.

Dynamische Bereitstellung zur Maximierung der Rechenlast-Leistung und zum Aufbau einer effizienten Infrastruktur
Nutzen Sie die nicht aggregierte und granulare Neuzuweisung von Ressourcen mit der PowerEdge MX Architektur zum Minimieren von Überkapazitäten und verteilter Infrastruktur. Der PowerEdge MX740c-Server ist vollständig konfigurierbar. Damit müssen Sie keine Kompromisse bei der Datenverarbeitung eingehen und profitieren von einer beeindruckenden Leistung in kompakten, individuell anpassbaren Konfigurationen für eine optimierte Arbeitslastverteilung.
Skalieren Sie die Datenverarbeitungsressourcen mit skalierbaren Intel® Xeon®-Prozessoren der 2. Generation und optimieren Sie die Leistung basierend auf Ihren individuellen Workload-Anforderungen.
Flexible Speicherkonfigurationen von 8 GB bis 3 TB; RDIMMs und LRDIMMs zur Reduktion der Arbeitsspeicherlast und Erhöhung der Dichte.
Eine leistungsstarke Express Flash PCIe-NVMe-SSD sorgt für besondere Beständigkeit in anspruchsvollen Unternehmensumgebungen.

Nutzen Sie die intelligente Automatisierung zur Beschleunigung der Betriebsabläufe und Effizienz.
Mit dem agentenlosen Lebenszyklus-Management können Sie PowerEdge MX-Server schneller implementieren und bereitstellen und den täglichen Betrieb automatisieren. Vereinheitlichen und vereinfachen Sie das Management von Computing, Massenspeicher und Fabric mit Dell EMC OpenManage Enterprise – Modular Edition im MX7000 Gehäuse.
Bis zu viermal mehr Leistung mit integriertem Dell Remote Access Controller 9 (iDRAC9) für ein einfaches Lebenszyklus-Management von der Bereitstellung bis zur Stilllegung*
Sechzehn Schritte weniger und 30 % Zeitersparnis, um die grundlegende Serverkonfiguration mit Android oder Apple Mobilgerät mit Quick Sync 2* durchzuführen
Komplettes Lebenszyklus-Management von mehr als 5.000 Knoten in 611 Gehäusen über 7 Kontinente hinweg gleichzeitig auf einer einzigen OpenManage Enterprise-Konsole*

Zukunftssichere Infrastruktur zur Vermeidung Unterbrechungen aufgrund der Technologie und Architektur
Zur Unterstützung zukünftiger Datenverarbeitungsschlitten unabhängig von der Prozessor-/Chipsatzarchitektur und E/A-Anforderungen, entfallen dank des reaktionsfähigen Designs des PowerEdge MX die Unsicherheitsfaktoren bei der Planung für neue Rechenlasten und Anforderungen im Rechenzentrum. Die erstklassige thermische Architektur, das einzigartige Design ohne Midplane und die zukunftsorientierte mechanische Konstruktions-und Kontroll-Algorithmen für Konfigurationen mit hoher Dichte und modernen Technologien ermöglichen eine Integration in die bestehende Infrastruktur.
Profitieren Sie von einer generationsübergreifenden Sicherung für mindestens drei Serverprozessor-Mikroarchitekturgenerationen.
Das Design ohne Midplane sorgt für effizientere Kühlung und unterbrechungsfreie Fabric-Upgrades – direktes Computing für E/A-Verbindungen.
Profitieren Sie von vereinfachter Speicherkapazität und bis zu 118 direkt angeschlossenen SAS-Laufwerken mit 2,5 Zoll, die während des Betriebs gewartet werden können. Diese werden Ihnen in einem einzelnen MX7000-Gehäuse bei einer Kopplung mit PowerEdge MX5016s Speicherschlitten bereitgestellt.
Dell EMC bietet vollständige End-to-End-Services.
Die Optimierung des IT-Lebenszyklus ist von essenzieller Bedeutung. Wir bieten Expertenservices
*
für alle Phasen des Lebenszyklus an, mit denen Sie Zeit und Ressourcen sparen, den Aufwand reduzieren und die IT-Erfahrung verbessern.

ProSupport Enterprise Suite
Erlangen Sie mit dem umfassenden Know-how von Dell im Bereich Support und der Fachkompetenz, für die Dell weltweit bekannt ist, die Freiheit, sich ganz auf Ihr Kerngeschäft konzentrieren zu können. Wählen Sie das richtige Support-Level je nach Wichtigkeit der einzelnen Systeme mit automatisierten prädiktiven Analysen, Drittanbieterunterstützung und Dienstkontoverwaltung aus.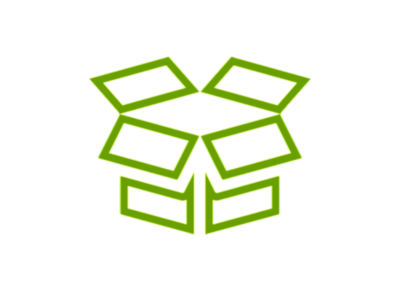 ProDeploy
Die ProDeploy Enterprise Suite hilft Ihnen, Ihre Technologie ab dem ersten Tag optimal zu nutzen. Von der grundlegenden Hardwareinstallation über Planung und Konfiguration bis hin zu komplexen Integrationen können Sie sich bei Bereitstellungen auf unsere Experten verlassen. Unser umfassendes Paket an Bereitstellungsservices und professionellen Zertifizierungen hilft Ihnen dabei, Ihre Geschäftsziele zu erreichen – heute und in Zukunft.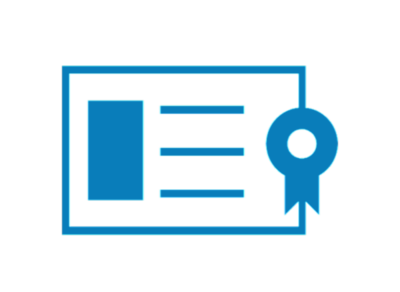 Schulungen und Zertifizierung
Education Services bietet eine umfassende Suite von Schulungs-Services, die auf verschiedene Arten bereitgestellt werden können: mit Kursleiter, als Online-Schulung zum Selbststudium und als virtuelle Schulungen mit Kurseiter. Mit unseren umfassenden und flexiblen Schulungsprogrammen können Sie einfach dafür sorgen, dass Ihre Mitarbeiter sich die erforderlichen Fähigkeiten aneignen können, um neue Technologie effektiv zu verwalten und voll auszunutzen.

Beratung
Mit den Beratungsservices erhalten Sie Anleitung durch Experten zu Wachstum, Optimierung und Transformationen Ihrer IT-Umgebung – zu Ihrem individuellen Tempo und Budget. Wir beschäftigen eine Vielzahl zertifizierter Berater und Techniker, die durch Programmverwaltungsteams unterstützt werden, die über umfassendes technisches Fachwissen verfügen. Dank uns können Sie darauf vertrauen, dass Ihr Projekt reibungslos und pünktlich realisiert wird.

Finanzierung und Leasing
Die zahlreichen Leasing- und Finanzierungsoptionen von Dell Financial Services™ helfen Ihrem Unternehmen, die richtige Entscheidung in Bezug auf Kapitalausgaben, Betriebsausgaben und Cashflow zu treffen.
Treiber, Handbücher und Support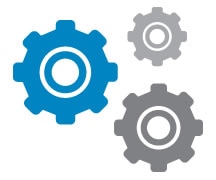 Dell Support
Von Treibern und Handbüchern bis hin zu Diagnosetools und Ersatzteilen hält der produktspezifische Support von Dell alles für Sie bereit.