Lo sentimos, pero ya no es posible adquirir este artículo en el sitio web. Por favor vea nuestro producto de reemplazo recomendado.
Potente workstation en rack basada en estándares con certificación ISV.
Usted necesita el rendimiento de una workstation en una forma adecuada para su entorno. La workstation en rack Dell Precision R5500 posee la potencia, la flexibilidad y la capacidad de ampliación que requiere su trabajo en un chasis de rack seguro que aprovecha bien el espacio, con una capacidad remota de avanzada.
Tarjetas GPGPU dobles o de gráficos superiores dobles opcionales para obtener un rendimiento excepcional
Windows® 7 Professional
Memoria DDR3 hasta de 192 GB* para administrar conjuntos de datos de gran volumen con facilidad
Hasta seis unidades SAS que ofrecen una gran capacidad de almacenamiento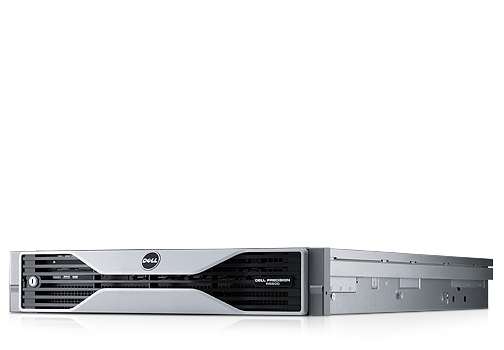 Why a rack? Because your work demands it.
When the job calls for more security and flexibility than a standard tower or mobile workstation can provide, the Dell™ Precision™ R5500 rack workstation delivers.
For organizations where security is top priority, you need more than a lock and key. The Dell Precision R5500 can help safely house your intellectual property by keeping it contained in the data center.

Does your work involve inhospitable, hazardous or extremely remote environments? The Dell Precision R5500 can provide workstation-class performance remotely while your employees stay productive and comfortable at their own workspaces using the Dell Wyse P25 zero client.

For end users who work in space-constrained areas or temperature- or noise-sensitive environments, the Wyse P25 is small, cool and quiet.

Boost productivity and help improve ROI among offsite contractors, rotating workforces and geographically diverse employees with 1:1 remote access via the Wyse P25 zero client and Tera 2 host card.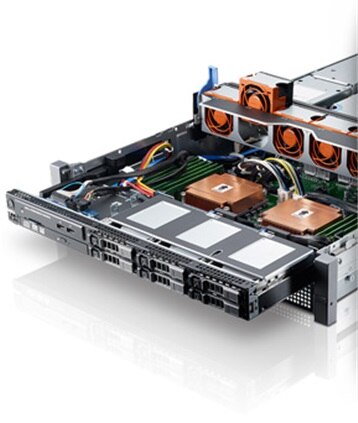 Get true workstation performance, minus the workstation.
Never compromise your productivity. Dell Precision R5500 offers true workstation-class components, giving you the tireless performance you need to get the job done.
Technology features include:
Powerful Intel® Xeon® processor options with up to six cores to help boost your work output
Windows® 7 Professional.
Top-level performance with optional dual graphics cards or dual GPGPU cards and up to 450W of available graphics power
Superb flexibility with options for up to five standard, full-length, full-height PCIe x16 cards
Up to 192GB* of system memory, enabling high productivity on even the largest data sets
Up to five SATA drives and up to six SAS drives to provide ample storage capacity for your large projects
Independent software vendor (ISV)-certification on the applications that matter most to you, helping to ensure that you can deliver mission-critical projects without delay
Optional dual redundant power supplies to help keep you up and running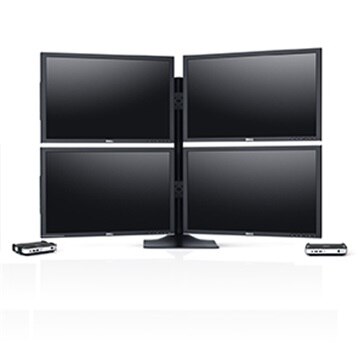 Work powerfully from virtually anywhere.
The Wyse P25 is designed to give your workforce seamless remote access to the R5500
1:1 access via the P25 zero client and Tera 2 host card provides the highest level of performance and a superb remote user experience.
PC-over-IP hardware-based compression transfers only the rendered graphics pixel data over the network, ensuring a fast and responsive user experience.

Help improve ROI with workstation virtualization
Enable up to two concurrent users to access a single R5500 from virtually anywhere
The combination of the Citrix® XenServer™ with HDX 3D Pro enables the virtualized workstation environment with a dedicated discrete graphics card per user or virtual machine.
Support for two NVIDIA® Quadro® 2000 mid-range graphics cards up to the Quadro 6000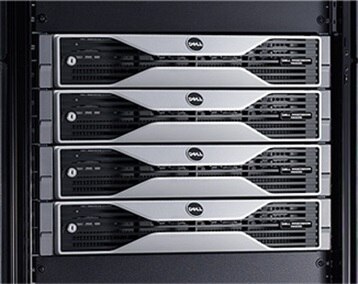 Get service and support beyond your expectations.
Optional Custom Factory Integration (CFI) incorporates hardware, images, applications, peripherals and documents with your system as it's being built to help simplify and accelerate deployment while improving hardware consistency and compatibility.
&nbsp