Manage BYOD without overloading IT
Exceptionally simple design for managing and securing wireless, wired and VPN access for virtually any device.
Sorry, this item is not available anymore for purchase online. Please see our recommended replacement product.
Dell W-Series ClearPass access management system
PowerConnect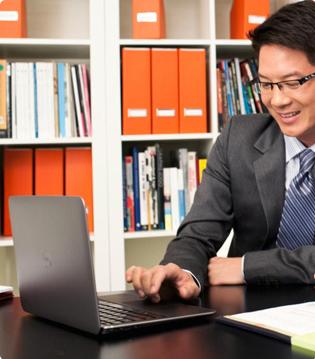 Secure access with automated features
Dell W-Series ClearPass enables you to securely onboard virtually any device onto any network. Ideal for bring-your-own-device (BYOD) provisioning and onboarding, it makes it easy for IT-issued and personal mobile devices to securely connect to any network by:

Centralizing access policies across the entire network
Automating differentiated user and device access
Managing policies
Provisioning devices for secure network access and posture assessment
ClearPass helps ensure that each user has the right access privileges based on who they are and what device they are using. It is essential when increasing the number of consumer devices connected to the network — Windows, Mac OS X®, iOS, Android™ and Linux — and when access is required by a broader range of users, including employees, visitors, customers and contractors. ClearPass features include:


BYOD provisioning and onboarding framework for any network
Automated onboarding for Windows, Mac OS X, iOS and Android devices
Enhanced policy decisions with endpoint visibility and contextual device profile information
Scalable, easy-to-use visitor management system for secure guest access.
Enterprise-class endpoint posture and health checks beyond basic network access control (NAC)
ClearPass Policy Manager
The ClearPass Policy Manager platform is a comprehensive policy management solution that can secure next-generation mobility services, enhance network access security, and compliance and streamline network operations for wired, wireless and virtual private network (VPN) environments. Detailed network access privileges can be based on user role, device type and health of endpoint, time-of-day and more. ClearPass Policy Manager features:


ClearPass Onboard, an application that helps simplify and automate the network onboarding process for Windows, Mac OS X, iOS and Android mobile devices. It allows you to configure 802.1X settings, distribute and revoke unique device credentials and push important applications out to devices.
ClearPass Guest, a scalable, easy-to-use visitor management application that offers secure wired and wireless network access to guests and their mobile devices. It helps you streamline IT workflow processes and enable non-IT staff to create temporary guest WiFi accounts.
ClearPass OnGuard, an application that can provide advanced endpoint posture assessments and health checks to help ensure security compliance and network protection before devices connect. It allows you to enforce proper handling when anti-virus, peer-to-peer applications and USB storage devices are detected, including auto-remediation.
Choose hardware or software versions
The W-Series ClearPass Access Management System is available as hardware appliances that are optimized to run W-Series ClearPass Policy Manager software, designed to eliminate any potential hardware incompatibility or performance issues.

ClearPass is also available as a virtual appliance that is supported on the following platforms:

VMware ESXi Server 4.0+, 5.0+
VMware ESX Server 4i, version 4.1.0+
VMware Workstation (all versions)
VMware Player 3.0+
VMware Server 2.0+
Microsoft Hyper-V Server 2012 R2
Microsoft Windows Server 2012 R2 Hyper-V Enterprise​
W-Series ClearPass 25,000

Easy-to-use guest-access and BYOD management that offers secure wireless network access that is scalable up to 25,000 concurrent users/devices.


W-Series ClearPass 5,000

Easy-to-use guest-access and BYOD management that offers secure wireless network access that is scalable up to 5,000 concurrent users/devices
W-Series ClearPass 500

Easy-to-use guest-access and BYOD management that offers secure wireless network access that is scalable up to 500 concurrent users/devices.


W-Series ClearPass Modules

With available licensing options to accommodate the needed number of users/devices, ClearPass is available pre-loaded to a Dell server or as a software-only option (virtual machine for VMware).
Dell EMC offers complete end-to-end services
Optimizing the IT lifecycle is vital. Dell EMC has expert services
*
for all lifecycle phases that save you time and resources, reduce effort, and improve your IT experience.
ProSupport Enterprise Suite
Gain the freedom to focus on your business transformation with the support expertise and insights Dell EMC is known for across the globe. Choose the right support based on the criticality of specific systems with available automated predictive analysis, collaborative third-party assistance and service account management.
Dell EMC offers flexible training programs so your staff can build the right skills to successfully manage and utilize your network to its full potential. Through our personalized approach, your staff gets the exact training they need to improve productivity and adoption, decrease downtime, and reduce end-user support calls.
Training
Education Services offers an expansive suite of training services with a variety of delivery methods to choose from – including instructor-led training, self-paced online training and virtual instructor-led training. With comprehensive and flexible training programs, we make it easy to ensure your staff has the skills they need to successfully manage and utilize your new technology to its full potential.
Consulting
Consulting services give expert guidance to help you grow, optimize and transform your IT environment at your own pace and budget. We employ a broad range of certified consultants and engineers, backed by program management teams, who can deliver deep technical expertise. We give you the confidence that your project will be done right and on time.