Des performances exceptionnelles pour moins d'investissements
Nous sommes désolés, cet article ne peut plus être acheté en ligne. Veuillez consulter le produit de remplacement que nous vous recommandons.
Dell 1130n Imprimante laser
Dell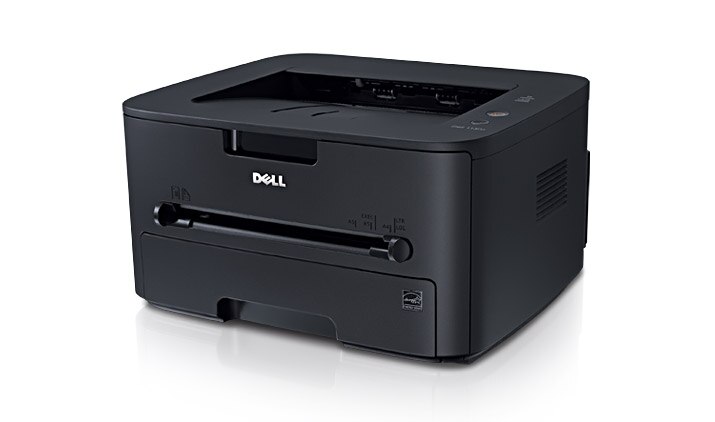 Superb Value, Performance & Reliability
The Dell 1130n Laser Printer quickly delivers high-quality laser print across small workgroups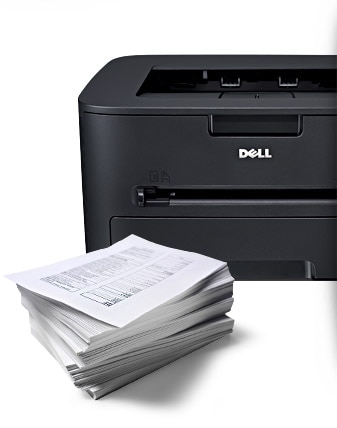 Network Ready: Dell 1130n is an affordable, professional, network-ready partner that can help small workgroups thrive.

Value-for-Money:
Priced up to 28%
*
less than the competitor, Dell 1130n also has a low cost per page up to 10% less (with high yield cartridge) than a competitor that can save you money its entire lifecycle.

Exceptional Memory: With standard 64MB SDRAM, Dell 1130n reduces the need to purchase additional memory.

Fast Print Speeds: The Dell 1130n delivers up to 24 A4-sized pages per minute (actual print speed will vary with use) so time is spent waiting for print jobs to be finished.

High Reliability: With a monthly duty cycle of up to 12,000 pages, the Dell 1130n is a durable performer.

High-Printing Resolution: Crisp, sharp 1200 dpi Image Quality makes every job look professional.
Simple to Use
The Dell 1130n Laser Printer is easy to use and designed to save money in the short term and the long run:

Large-Capacity Paper Tray: A 250-page covered paper tray for less reloading.
High-Yield Toner Options: A standard 1,500-page* toner replacement cartridge or high yield 2,500-page* toner replacement cartridge for longer service between toner changes.
Easy Toner Maintenance and Purchase: Dell Toner Management System alerts you when you're low on toner and streamlines the process of ordering replacement toner.
Simple: Easy-to-reach on/off button is located on top of the printer and a one-touch cancel button adds to an easy printing experience.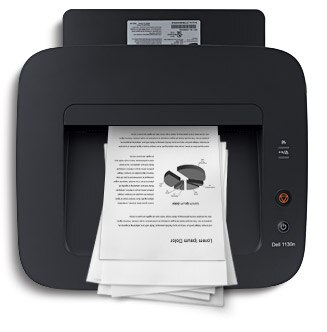 Peace Of Mind
Designed for durability, and available with several levels of Dell service options, the Dell 1130n Laser Printer can meet your demanding printing requirements, day in and day out:

Great Support: Get help virtually anytime, anywhere during the standard service and hardware warranty period
Protect Your Investment: Standard 1 year / optional up to 5 years - hardware warranty and support includes 24x7 online technical Support.1-year Next Business Day Onsite Service*
Extend Your Coverage: Extended service options for up to 5 years total coverage and Dell ProSupport™* service options available.
Smart Options: Installation, asset tags and customizable Dell ProSupport service options are also available.
Environmentally Friendly
The Dell 1130n Laser Printer is environmentally conscious and helps you eliminate waste:

Recycle: Pre-paid postage bags are provided with all shipments of toner, allowing easy recycling. Additionally, Dell's recycling program will take back any Dell printers for free and other manufacturers' products for a small fee.

RoHS-Compliant: Per the EU Restriction on certain Hazardous Substances directive, the Dell 1130n contains less than 0.1% lead by weight.

Save Paper: Manual duplex reduces paper usage and saves on paper costs by allowing you to print on both sides.

Power-Efficient Design: With Energy Star 1.1 compliance, the Dell 1130n helps reduce power consumption so you can save money its entire lifecycle.
SERVICE ET SUPPORT TECHNIQUE

•Service standard : Support technique en ligne 7 jours sur 7 et 24 heures sur 24 sur l'ensemble de la durée de vie du produit, accès pendant 12 mois au support technique par téléphone Dell dédié aux imprimantes (file d'attente) et service d'échange le jour ouvrable suivant pendant 12 mois*.
•Options de service : Options d'extension de service à deux, trois, quatre et cinq ans disponibles. Possibilité de souscription au service de support technique commercial pendant un, deux, trois, quatre ou cinq ans. Service d'installation disponible en option.
•Maintenance de l'unité de fusion : Le service d'intervention le jour ouvrable suivant pour imprimantes laser Dell inclut la maintenance de l'unité de fusion et le remplacement des pièces pour toute la durée du contrat de maintenance.