Alienware X51 Gaming Desktop
Undefeated awaits.
Reengineered gaming desktop with Intel® processors, amplified graphics and optional liquid cooling to enable overclocking for powerful, but quiet performance.
Undefeated awaits.
Reengineered gaming desktop with Intel® processors, amplified graphics and optional liquid cooling to enable overclocking for powerful, but quiet performance.
Product Details
Alienware recommends Windows 10 Pro.

Pro-level gaming is yours.
You know X51. You've seen it at eSports tournaments and events. The stakes are high and the new X51 will make you better equipped to compete. But you don't have to be front and center at a tournament to experience the size and performance of X51. Now you can play like the pros – straight from your home base.


Choose cutting-edge liquid cooling.
Add some edge to your game with optional Alienware SFF Advanced Liquid Cooling to enable CPU overclocking, a first for X51. Expect incredibly quiet, but powerful performance when you need it most. A low profile and compact blower design pushes heat outside the rear of the chassis, and a copper cold plate ensures efficient heat transfer. Plus, all units are 100% leak and weight tested to meet quality requirements.

Get into 4k gaming.
Turbocharge your gaming with the optional Alienware Graphics Amplifier. With advanced NVIDIA® or AMD-enabled graphics, you can enable support for Ultra HD 4K gaming for immersive 3840x2160 resolution. That's four times the resolution of 1080p.

When you add the graphics amplifier to the compact X51, you'll have more options when it comes to arranging your desk. You don't need much space, so you can place this duo where you want it.

Even without the amplifier, X51 delivers exceptional gaming performance at 1080p and supports up to an NVIDIA® GeForce® GTX 960 graphics card. The amp is also compatible with Alienware laptops.

Overclocked performance.
The new X51 is outfitted with quad-core 6th Gen Intel® Core™ processors and features unlocked K-series processors that enable additional overclocking features so they can be tweaked to boost performance. Our highest-end processor will deliver an overclock of up to 4.4GHz.

With Turbo Boost Technology, your processor runs faster when you need it to and saves battery when you don't. And Hyper-Threading Technology increases performance on multi-threaded tasks so you can run various programs more smoothly. The X51's entire engine has been overhauled since the last generation, now built on a foundation that's based on the Intel Z170 Chipset and the latest DDR4 memory.

Fast PCIe SSDs and substantial storage.
We've added more storage options without sacrificing performance or increasing X51's size so there's plenty of room to archive games, tunes and more. The new X51 supports M.2 PCIe SSDs with a connector positioned alongside the frame that holds the graphics card. Though the drive is positioned on the assembly holding the GPU, it has its own dedicated data connection, eliminating performance sharing or loss. And you never have to worry about electrical interference.

And with PCIe SSDs, all those games, tunes and other media you love will load way faster with up to 4GB/s of total bandwidth.

Quick connections.
Alienware wants to ensure that you win, and with 802.11ac2x2 WiFi, you can connect quickly to download faster, stream easily, and enjoy smoother overall gaming. X51 also includes a Gigabit Ethernet port for maximum networking performance.

Ports for all your peripherals.
Manage all your peripherals with more freedom thanks to a built-in USB hub, where everything's connected to one, main unit. X51 has 8 total USB ports: 2x SuperSpeed USB in the front, 2x each on the back, a Hi-Speed USB, SuperSpeed USB, and SuperSpeed USB 10 Gbps.

1. HDMI 1.4 Output | 2. SuperSpeed USB | 3. Hi-Speed USB | 4. RJ-45 Gigabit Ethernet | 5. Alienware Graphics Amplifier Port | 6. SuperSpeed USB 10 Gbps | 7. Front Speaker Input | 8. Side Speaker Input | 9. AC Power Input | 10. Center/Subwoofer Speaker Input | 11. SuperSpeed USB | 12. Microphone In | 13. Headphone Out

Versatile design
Key components – including the GPU, CPU, memory and hard drive – are easy to access on the Alienware X51, so you can upgrade your arsenal easily. Besides the chassis, your processors, graphics card, memory, wireless controller and hard drives are all upgradeable to support future expansion. Plus, you can maximize your space with dual orientation for vertical or horizontal configuration.

Front-Height: 13.504" - (343mm) | Rear-Height: 12.54" - (318.5mm) | Depth: 12.52" - (318mm) | Width: 3.74" - (95mm) | Starting Weight: 12.1 lbs - (5.49 Kg.)

Win with Windows 10
DirectX 12: Break down boundaries and step into your game with graphics more stunning than ever before with the new DirectX 12 technology. Windows 10's API is armed with new features that will provide quicker processing in real time to generate higher FPS and richer graphics as well as reduced power consumption to play longer.

Expand your community: Xbox app lets you see what your friends are playing now, chat with your community, and track your scores and achievements. Plus, Game DVR* lets you record your best hero moves for sharing with friends.

Play more games: The greatest Xbox games are now at your fingertips, and you will get built-in support for the Xbox controller and even stream Xbox One games to a Windows 10 PC, laptop, or tablet anywhere in your home. Even the cross-device barriers are down – start a game on your PC and move to your Xbox to continue playing.

Start menu – back and improved: You will game like an expert from the get-go since your Windows Start menu is back in an expanded form. Plus, all your pinned applications will carry over so your experience is familiar, productive and better than ever.

The speed you need: Windows 10 starts up and resumes fast so there's no buffer between you and your game. Even your updates reach you as soon as they are available so you always have the latest and greatest features.
Command Center 4.0
Control your Alienware PC and Graphics Amplifier's performance with fine-tuned adjustability.

AlienFX: Alienware X51 offers up to 8,000 possible accent lighting color combinations. Program them yourself or enable one of the many games with the AlienFX API to do it for you. The lighting is designed to react to your every movie in real time. Set triggers. Make your system glow and blink. Morph your lights from one color to the next. The choice is yours.

AlienAdrenaline: Automatically load your pre-chosen display settings, alter video card performance options, and adjust GPU and memory clocks to get optimum performance from your PC and Graphics Amplifier. Now you can also monitor your optional Alienware Graphics Amplifier's connected status as well as your overclocked settings via AlienAdrenaline.

AlienFusion: Manage all of your PC's power with one easy program. Alter your settings – extend battery life by dimming lights across separate areas, activating hibernation options or shutting down easily. It's all under your control.
Convenience comes standard.
If you run into an issue and our technical experts cannot resolve the issue remotely, a field support engineer will come to you, usually within 1-2 business days. Never lose productivity with hardware support that is available when you need it, where you need it .
Alienware Respawn offers flexible, automated backup and recovery to ensure your important document, pictures and media files remain safe.
Dell support saves time and reduces hassle with valuable warranty information and services.

Essential accessories for your Alienware X51
Complete your Alienware purchase with the Alienware Graphics Amplifier, gaming headsets, a wireless touch keyboard and more. Look for these great products and more at checkout.

Alienware Graphics Amplifier
Enjoy an ultimate at-home experience with up to 4K graphics and dual-monitor display.

Dell U3425W Monitor
Discover one of the world's first 86.5 cm (34") 21:9 curved monitors with a panoramic view, cinematic WQHD resolution and superb sound.

Roccat Isku FX Gaming Keyboard In-Game AlienFX™ Enabled
Hunt for prey not for keys with the Roccat Isku FX and its 3 zones for key duplication via Easy-Shift[+]™ and 36 ideally-placed macro keys + 3 thumbster keys.

Roccot Kone XTD Mouse
Armed with the 8200 DPI Pro-Aim R3 Laser Sensor, the Easy-Shift[+]™ technology and four easy-to-clip-in, 5-gram weights, you'll be the master of precision.

View Details

Alienware TactX Headset
Rely on a custom-engineered soundscape with a headset optimized to single out key in-game sound for a clear advantage against your opponents.

View Details
Look for these additional services at checkout:
Alienware Enhanced Support

Includes In-Home Service after Remote diagnosis
*
, plus Premium Phone Support, offering 24/7 access to dedicated Alienware advanced support technicians for hardware and software assistance, including in-game repairs and troubleshooting.
1-4 Years Accidental Damage Service
*
Let us repair or replace your system in the event of an accident. Accidental Damage service covers surges and screen breaks, liquid spills, accidental drops and falls.
Drivers, Manuals & Support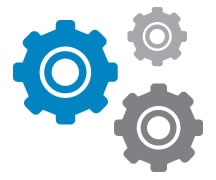 Dell Support
From drivers and manuals to diagnostic tools and replacement parts, Dell Product Support has you covered!
Add the products you would like to compare, and quickly determine which is best for your needs.
Add the products you would like to compare, and quickly determine which is best for your needs.