PowerEdge R740xd2 - Full Configuration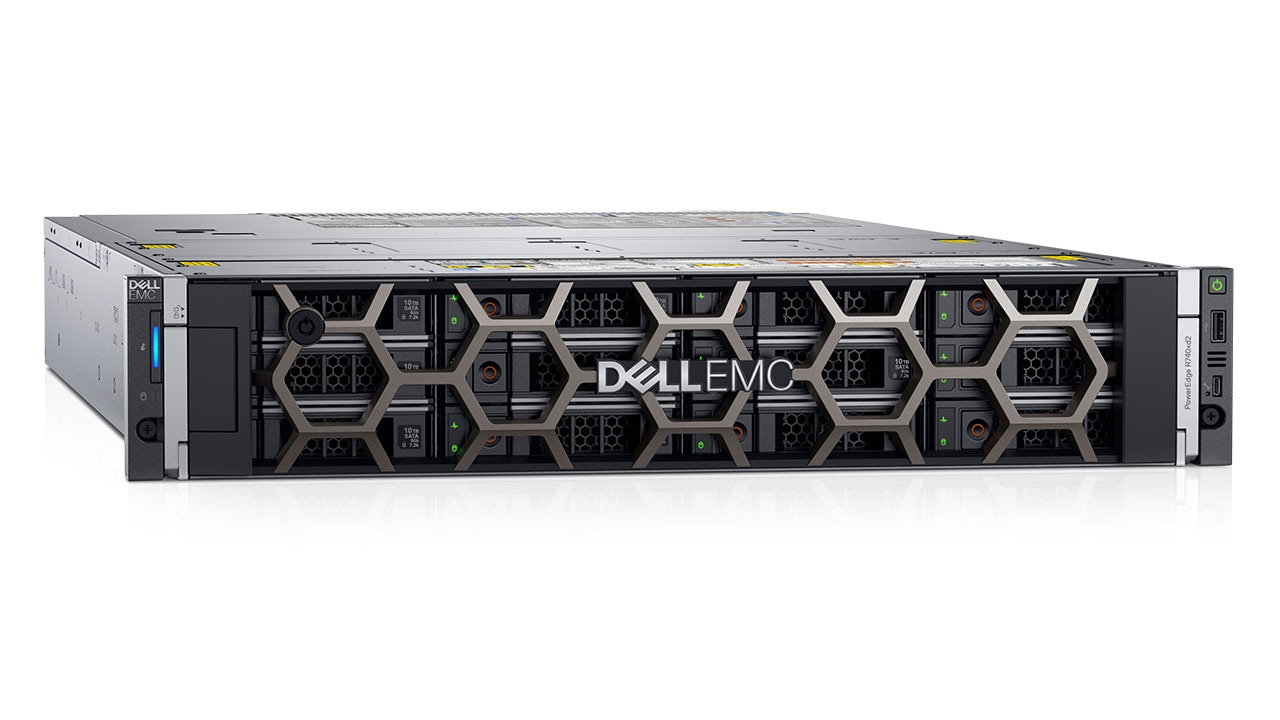 Enterprise Content Server
Deliver fast response times and help maximize uptime for streaming media and other data-intensive workloads in a high-capacity 2U design.
Ex. VAT, free Delivery
click
Tech Specs & Customization PowerEdge R740xd2 - Full Configuration
Base
PowerEdge R740XD2 Server
Included in price
Trusted Platform Module (TPM)
Processor Thermal Configuration
CPU 1 Thermal for FH Riser
Included in price
Memory Configuration Type
Memory DIMM Type and Speed
2666MT/s RDIMMs
Included in price
Enabled Virtualization
"Customers who choose to enable Hyper-V role on their server, will receive a pre-deployed virtual hard disk(.vhd / .vhdx) file copied on their hard drive as a default. This virtual hard disk has the same operating system edition installed as selected by the customers for their servers. Also, this virtual hard disk, being multilingual, provides an option to customers for choosing their desired language during the login to the virtual machine."
Boot Optimized Storage Cards
Additional Virtual Machines for MS2016
Virtualization software and Support
RAID/Internal Storage Controllers
Hard Drive
Please note the following restrictions: VMware does not yet support AF (Advanced Format) hard drives. AF drives are also labeled as 512e or 4Kn. 4Kn hard drives are only supported on Win 2012 or later using UEFI boot & some Linux distros. 512e hard drives are only supported with Win2008R2 or greater & some Linux distros.
Help Me Choose
less
Hard Drives for 2nd RAID Container
Hard Drives (PCIe SSD/Flex Bay)
BIOS and Advanced System Configuration Settings
Advanced System Configurations
Embedded Systems Management
For customers purchasing this digitally delivered software, a high-speed internet connection is recommended.

less
NVMe and PCIe Storage Adapters
IDSDM and VFlash Card Reader
Password
Factory Generated Password for iDRAC9 (new for 14G iDRAC9) – By default, all PowerEdge servers will ship with a factory generated iDRAC password, to provide additional security. This password is generated at the factory and is located on the pull-out Information Tag located on the front of the chassis, adjacent to the server asset tag. Legacy Password - Customers who prefer the known, legacy password "calvin" should choose this option. For security purposes, Dell EMC strongly recommends changing any initial password as part of server deployment.
iDRAC Service Module
iDRAC Service Module is a lightweight service that supplements iDRAC monitoring and configuration with information available from the server's operating system (OS). You can also access a limited version of the iSM interface from the OS. By having iSM pre-installed, you will be able to quickly access critical logs and support information should you need to contact Dell Support.
iDRAC Systems Management Options
Data Protection Software

Data Protection 4400
Data Protection Suite for Commercial
Data Centre Networking Switch

Dell Networking S4128
Operating System
OS10 Enterprise S4128T-ON
Included in price
QSFP+Direct Attach Cables (40GbE)
SFP + Direct Attach Cables (Twinax, 10GbE)
Support Services
Help Me Choose
Basic Service Plan
ProSupport Service Plan
ProSupport Plus Service Plan
Dell Services: Installations
Channel only - Support Extension
Warranty Upgrades - Non-Std/Local POS

Dell Networking S4148

Dell EMC Networking S5224F-ON
Shipping Material
PowerEdge R740XD2 Shipping Material
Included in price
Service
Basic Next Business Day 36 Months, 36 Month(s)
Included in price
Support Services
The maximum term is 5 year(s)
The maximum term is 7 year(s)
The maximum term is 7 year(s)
The maximum term is 7 year(s)
The maximum term is 7 year(s)
less
Dell Services:Extended Service
Diagnosis On-Site Service
Also included in this system
The following options and default selections are included with your order.
PowerEdge R740xd2 MLK Motherboard
PowerEdge R740xd2 - Full Configuration
Support & Services prices are dependent on hardware and OS selections
Ships in 2–3 business days
Order Code emea_r740xd2_vi_vp
Features and Design

Respond effectively to data growth
The Dell EMC PowerEdge R740xd2 helps you plan for future growth with large internal storage and cost-efficient drive capacities. Deliver two-socket compute performance with flash and fast networking options to meet streaming demands. Simplify management of large data sets with automated administration and front-serviceable drives. The R740xd2 lets you keep your data safely on-premise with built-in security, even as you scale capacity. 
Ideal workloads:
Video surveillance
Content delivery network (CDN)
Microsoft Storage Spaces (S2D) and vSAN
Microsoft Exchange
Hadoop

Bring compute closer to storage
The R740xd2 addresses increasing capacity and business demands with flexible storage and performance resources in a space-saving design.
Scale up to 26 3.5" drives (364TB) in a 2U rack server and scale out up to 520 3.5" drives (7.2PB) in a 42U rack.
Deliver two-socket performance with up to two 2nd Generation Intel® Xeon® Scalable processors and up to 44 cores.
Tier data with a combination of 2.5" SSDs and 3.5" HDDs in a hybrid configuration*.
Help eliminate bottlenecks with fast networking options and up to 16 DIMMS of memory.
Easily expand with up to 5 PCIe slots.

Streamline management across your data center
Reduce the time required to manage mid-to-large scale environments.
Automate and unify server and internal storage management across your PowerEdge infrastructure with OpenManage Enterprise.
Rapidly deploy configurations matching unique workload requirements on multiple bare-metal servers.
Provide full lifecycle management including health status, firmware updates and automated issue resolution.
Use OpenManage Integrations to manage within VMware vCenter, Microsoft System Center, and BMC Truesight.
Easily deploy OpenManage Ansible Modules utilizing Red Hat Ansible.

Deliver uptime and data security
Fortify server operations with high availability features and a cyber-resilient architecture. Easily protect, detect and recover from cyber attacks with layers of security embedded in every server.
Minimize disruptions with 24 front-serviceable, hot-swappable, validated drives that offer enterprise-class reliability and extensive warranty options.
Protect your data or media from theft or unauthorized access with secure passwords, alerts and event logging.
Help ensure that only authenticated, signed firmware is running on the server including storage drives and RAID controllers.
Dell EMC offers complete end-to-end services
Optimizing the IT lifecycle is vital. We have expert services
*
for all lifecycle phases that save you time and resources, reduce effort, and improve your IT experience.

ProSupport Enterprise Suite
Gain the freedom to focus on your business transformation with the support expertise and insights Dell EMC is known for across the globe. Choose the right support based on the criticality of specific systems with available automated predictive analysis, collaborative third-party assistance and service account management.

ProDeploy
ProDeploy Enterprise Suite helps you get more out of technology starting on day one. Trust our experts to lead deployments from basic hardware installations through planning, configuration and complex integrations. Our complete suite of deployment services and professional certifications helps you achieve business outcomes today and tomorrow.

Training & Certification
Education Services offers an expansive suite of training services with multiple delivery methods, including instructor-led, self-paced online and virtual instructor-led training. With comprehensive and flexible training programs, we make it easy to ensure your staff has the skills they need to successfully manage and utilize your new technology to its full potential.

Consulting
Consulting services give expert guidance to help you grow, optimize and transform your IT environment at your own pace and budget. We employ a broad range of certified consultants and engineers, backed by program management teams, who can deliver deep technical expertise. We give you the confidence that your project will be done right and on time.
Drivers, Manuals & Support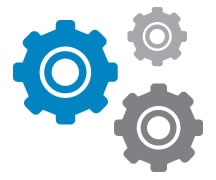 Dell Support
From drivers and manuals to diagnostic tools and replacement parts, Dell Product Support has you covered!