Alienware 17 Gaming Laptop
---
Product Unavailable
We're sorry that this product isn't currently available.
However, we've got great options in stock to meet your needs today.
Engineered to wreak havoc.
Alienware 17-inch gaming laptop is designed for VR with NVIDIA GeForce® GTX 10-Series graphics and Tobii Aware software, taking you deeper into the game.
Engineered to wreak havoc.
Alienware 17-inch gaming laptop is designed for VR with NVIDIA GeForce® GTX 10-Series graphics and Tobii Aware software, taking you deeper into the game.
Features
Operating System
With Windows 10 Home – Break down boundaries and immerse yourself in the game with graphics more realistic than ever before thanks to the multi-thread scaling capabilities of the new Alienware 17.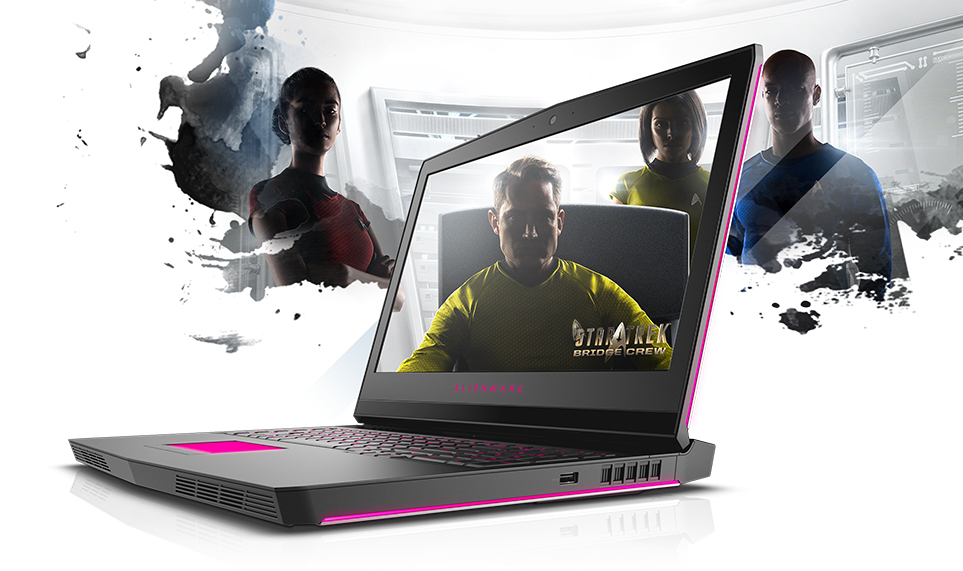 Designed for VR.
Dive into mind-bending virtual reality experiences with a VR-ready system that passes the Oculus Ready and Vive Optimized certifications.

Powered by NVIDIA® VRWorks technology, a new level of presence is achieved by bringing physically realistic visuals, sound, touch interactions, and simulated environments to virtual reality. And with NVIDIA® GeForce® 10-series graphics, the Alienware 17 goes beyond what's expected.

Higher performance inside and out.
Built with premium materials and up to 7th Gen Intel® Core™ i7 processors, the Alienware 17 is the ultimate evolution in high-performance gaming technology. Utilizing magnesium alloy for rigidity, copper for better performance, anodized aluminum for extra protection and steel for tactile comfort, it features a high-quality design for high-performance gaming.

A revolutionary new way to use your PC.
Tobii Aware software enables new gameplay functions for a completely unique user experience. Let your eyes be the controller and lose yourself in the game.


Realistic gaming functions:
Armed with knowledge about your presence, eye movement and corresponding head movement, Tobii eye tracking enhances your games, including Tom Clancy's The Division, Watch Dogs 2 and Assassin's Creed Syndicate, so you can input commands that are more in tune to real life. Aim where you look, signal teammates with a glance and navigate a cockpit freely. See the full library at
www.tobii.com/apps
.
System intelligence:
Armed with more information about you, including your attention and position in front of the laptop, your machine can now optimize power usage and even trigger more advanced security profiles. A groundbreaking new feature exclusive to Alienware machines.
Game coaching:
With new exclusive Overwolf apps, replay your gaze pattern and see where you went wrong. Learn from your mistakes, find new opportunities and crush the competition.
Nothing between you and gaming.
Witness the difference an expansive 17-inch LCD screen can make with supported FHD resolution with anti-glare finish.

NVIDIA® G-Sync technology, available on select models, delivers the smoothest, fastest experience ever thanks to synchronized display refresh rates to the GPU in your GeForce® GTX-powered PC, eliminating screen tearing and minimizing display stutter and input lag.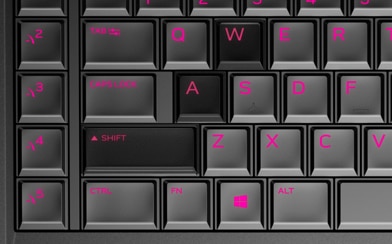 A keyboard like no other.
With an upgraded Alienware TactX keyboard, n-key rollover is now supported, enabling over 108-key commands for maximum actions per minute. It's the only keyboard on a laptop with 2.2mm of key travel allowing for rapid response for any keystroke. Reinforced with a steel back plate for rigidity and uniform feedback with a guarantee to stay functional for up to 10 million keystrokes.

Create a more personalized look for your machine with new and improved AlienFX. Designed with optimized RGB-LED enabled AlienFX lighting and now supported on over 130 games, with the option to create and download unique themes.
Meticulously designed to deliver a knockout performance.
An innovative hinge-forward design brings the thermal shelf to the rear, enabling a variety of improved benefits – like a thinner design, better ventilation, higher quality sound and external ports organization – to stand out for an incredible gaming experience.

Designed to keep cool.
Higher maximum thermal design power (TDP) support means that your system can handle a higher total wattage for internal components, enabling a higher level of performance. With the entire ventilation system upgraded, your system can stay cool even under extreme graphics pressure.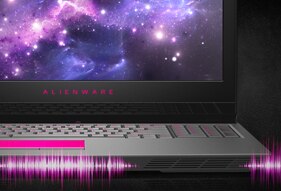 Hear every battle cry.
Due to the upgraded design, a larger and more effective speaker box has been installed, improving audio output for a clearer and more dramatic gaming experience.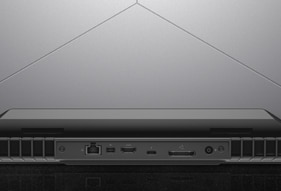 Clear the desktop & the board.
Avoid excess cables and embrace the "desktop mode" design, where most of your critical connections and ports are in the back and out of the way.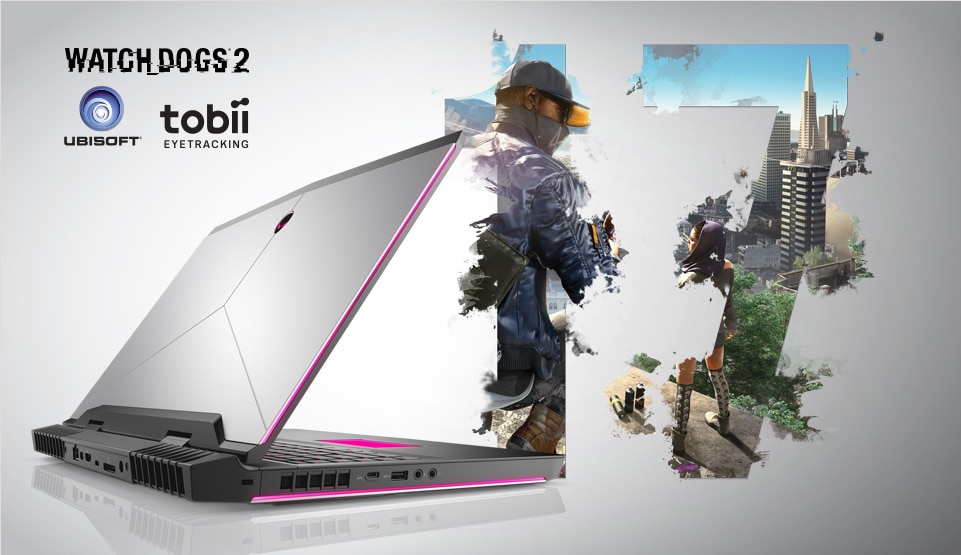 Tech gamers need.
The Alienware 17 has been upgraded to give gamers the tools they need to be the best.
Killer™ Wireless:
Killer DoubleShot™ Pro provides wired and wireless networking setups that prioritize internet traffic and data stream to the applications most important to you.
Alienware Graphics Amplifier support:
Enables future-proofing of upgradeable full length, dual-wide graphics and additional 4-port USB 3.0 hub for added peripherals. We've added a PCIe x4 Gen 3 connection with dedicated throughput for connectivity that's superior even to a Thunderbolt.
Thunderbolt Type-C port:
This multi-use port is ready to be used as a USB 3.1 port, offering 10Gbps of data transfer, a Thunderbolt connection capable of 40Gbps, or even a Display Port enabling various monitors supporting the DP protocol.
Longer battery life:
The Alienware 17 contains a 68Whr battery with an optional 99 Whr
*
 lithium-ion battery. We offer the maximum amount of battery power legally allowed with the 99Whr battery– storing and delivering the most amount of power found in any laptop battery for longer uninterrupted gameplay. The new Alienware 17 can support up to 10 hours of battery life, as tested with the 99 Whr battery and an FHD LCD configuration.
*
Solid-state drive:
An SSD brings awesome benefits to your system. Load your games faster, get shock and vibration protection, better speed and capacity, and much more. Solid-state drives (SSDs) make virtually no noise and have less failures because they have no moving parts. A quieter system means you can better pinpoint every footstep your enemy makes.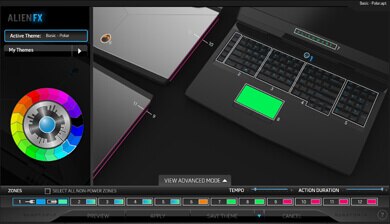 Experience the full spectrum.
AlienFX uses 20 different colors to create over 80 quadrillion unique themes to give your machine a more personalized look. Supported on over 130 titles, lighting zones can be customized to react to things like in game actions, powering on and off, and notifications by pulsing, morphing or simply holding a solid color. Once you've finished your theme, you can save and upload it to the Alienware Arena community site where you can share your custom creation with others and download any you find. And for times when you want a little less visual stimulation, AlienFX allows you to "go dark" by disabling all lighting effects until you're ready to turn them back on.
Alienware Command Center 4.6
AlienFusion: The new Always Ready Mode puts your system in a state in between sleep and awake, allowing core programs to run in the background while the machine runs quietly and in a lower power mode.

AlienAdrenaline: Featuring customizable game and application options, a system performance optimizer and a performance monitoring tool, AlienAdrenaline provides users all the tools they need to keep one step ahead of the competition.

Thermal Controls: Change settings and monitor internal temperatures and speeds of certain fans within your PC using the Active Thermals module.


Ports & Slots
1. Type-A SuperSpeed USB 3.0 Port| 2. RJ-45 Killer Networks e2400 Gigabit Ethernet Port | 3. Mini-Display Port 1.2 (certified) Output | 4. HDMI 2.0 Output | 5. Thunderbolt™ 3 Port | 6. Alienware Graphics Amplifier Port | 7. Power/DC-in Jack | 8. Noble Lock port (cable and lock sold separately) | 9. Type-C SuperSpeed USB 3.0 Port| 10. Type-A SuperSpeed USB 3.0 Port with PowerShare technology | 11. Headphone 1/8" Port (retaskable for Microphone/Line-In analog audio input) | 12. Audio Out 1/8" Ports (Compatible with inline mic headset)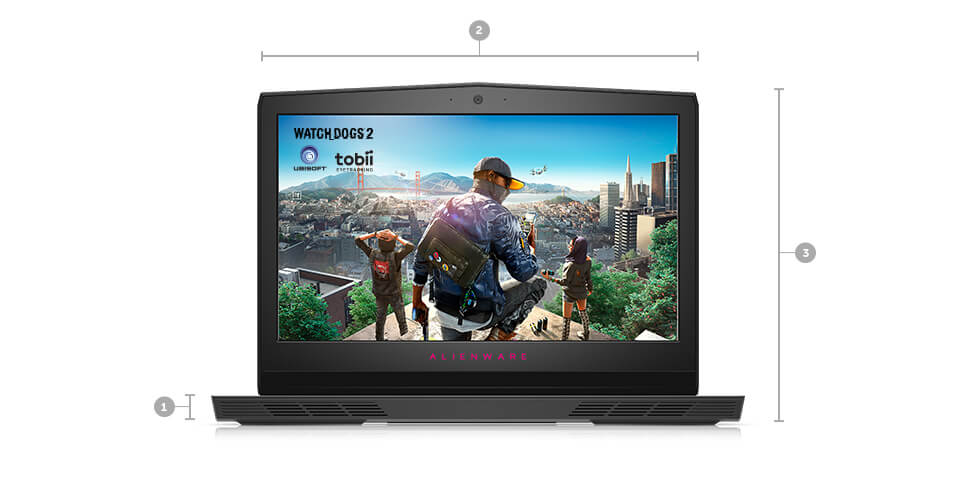 Dimensions & Weights
1. Height: 29.9mm (1.18") | 2. Width: 424mm (16.7") | 3. Depth: 332mm (13.1")
 Average Weight: 4.42 kg
*
 (9.74lbs)
Convenience comes standard.
If you run into an issue and our technical experts cannot resolve the issue remotely, a field support engineer will come to you, usually within 1-2 business days. Never lose productivity with hardware support that is available when you need it, where you need it .
Alienware Respawn offers flexible, automated backup and recovery to ensure your important document, pictures and media files remain safe.
Dell support saves time and reduces hassle with valuable warranty information and services.
All of the support. None of the hassle.

Premium Support Plus

Premium Support
Count on 24x7 help from Dell Premium Support. With experts at the ready, you can expect quick and easy issue resolution with less time on hold.

Accidental Damage Service
You can't prevent surges, drops and spills, but Dell Accidental Damage Service helps simplify recovery from them.
*
Dell can get you up and running again quickly and easily
Drivers, Manuals & Support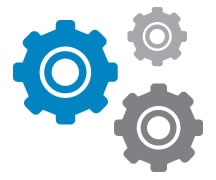 Dell Support
From drivers and manuals to diagnostic tools and replacement parts, Dell Product Support has you covered!