Set up your new PC fast with Dell Migrate
Dell Migrate makes it easier than ever to move important files and personal settings from your old PC
*
 to your new Dell PC using your Dell Data Assistant. Migrate lets you work on your new PC without interruption while migration is in progress and no PC restart is necessary when migration is complete. When you're done, you can erase
*
what you don't want left behind so you can trade, sell or recycle your old PC with confidence.
*Available on Inspiron, G-Series, XPS and Alienware. Dell Migrate requires Windows-based PC version 8.1 or higher. Applications can be downloaded and installed separately after you complete your migration.
For new Dell PC purchases, add Dell Migrate with your PC selection.
To purchase Migrate for existing Dell PCs, email
dell.migrate.sg@dell.com
and include your name and service tag number.
<< Back to Services for Home
---
Need help?
1
Watch the Getting Started with Dell Migrate video for step-by-step instructions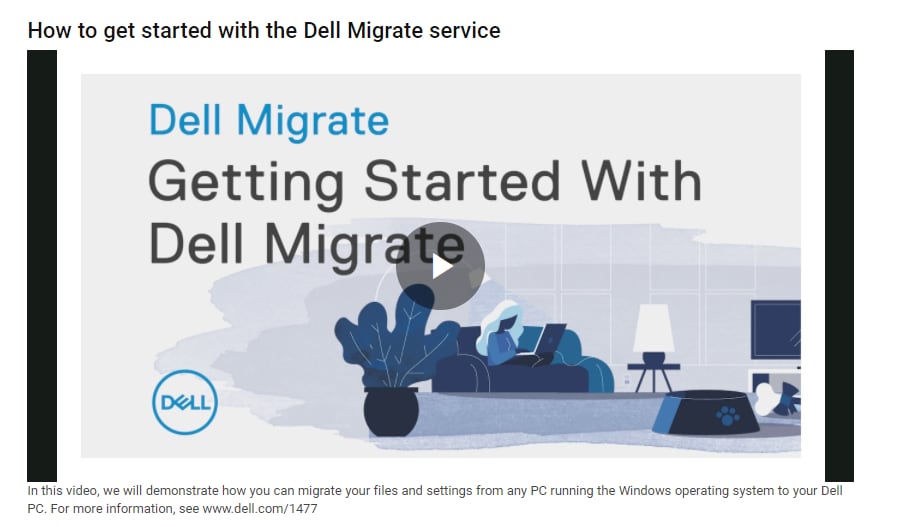 View the
Dell Migrate User's Guide
for additional technical details
---
Ready to recycle?
We're committed to protecting the environment. That's why we provide convenient recycling solutions that help us reuse precious materials to make new Dell products. Get started now. It's easy.
Learn More
<<
Back to Services for Home