HiveManager NG Cloud Management
Sorry, this item is not available anymore for purchase online. Please see our recommended replacement product.
Features
Models
Aerohive AP130
Aerohive AP230
Aerohive AP250
Aerohive AP245X
Aerohive AP1130
Specifications
802.11ac
2x2:2 MIMO
867Mbps max rate
802.11ac
3x3:3 MIMO
1.3Gbps max rate
802.11ac Wave 2
3x3:3 MU-MIMO
Software selectable radios
2.6Gbps max rate
802.11ac Wave 2
3x3:3 MU-MIMO
1.3Gbps max rate
802.11ac
2x2:2 MIMO
867Mbps max rate
Security
Trusted Platform Module (TPM) Chip for hardware-based key storage and encryption
Network interface(s)
1x GbE
2x GbE w/link aggregation
2x GbE w/link aggregation
2x GbE w/link aggregation
1x GbE
PoE interface
802.3af
802.3af and/or 802.3at
802.3af and/or 802.3at
802.3af and/or 802.3at
802.3at
Other interface
N/A
USB
Integrated BLE and USB
Integrated BLE and USB
N/A
Operating temp
0° to 40° C
0° to 40° C
0° to 40° C
0° to 50° C
–40° to 55° C
Environment
Indoor, plenum rated
Indoor, plenum rated
Indoor, plenum rated
Indoor, plenum rated
Outdoor, water proof (IP 67)
Supported Aerohive APs not listed
AP120, AP121, AP141, AP170, AP320, AP330, AP340, AP350, AP370, AP390
Regulatory Information:


Product Safety, EMC and Environmental Data Sheets
Dell Regulatory Compliance Home Page
Dell and the Environment

Flexible network management
HiveManager NG allows administrators to plan, configure and deploy wired and wireless networks and maintain complete control through a powerful cloud platform. The HiveManager NG architecture sets a new standard for simplicity and flexibility by combining:
Public or private cloud deployment
Streamlined user experience
Simplified troubleshooting
Operational intelligence

Simplified deployment
HiveManager NG offers a simplified deployment workflow and seamless transition from demo to production, featuring:
Guided workflow for network policy deployment
Interactive step-by-step configuration assistance
Ability to swap simulated devices with real devices on RF planner map
Automatic connection to HiveManager NG for provisioning
Auto-provisioning for devices with network policy and firmware updates

Streamlined configuration
HiveManager NG facilitates device and network configuration via:
Device templates for switches and APs with a centralized view of all configuration objects
The ability to bulk edit device properties
The ability to back up and restore objects, inventory and configuration
A command-line interface for device access

Centralized policy management
Context-aware user policies with granular and flexible control enable an optimized end-user experience via:
Device classification by location and client classification by location, OS type and mandatory access control (MAC) address
Customer application definition and multiple user profiles for each service set identifier (SSID)
Time-based firewall and quality of service (QoS) policy
Application, network and MAC Layer firewall policy rules
WIPS policy for rogue AP detection and mitigation
Security policies supporting 802.1X, WPA2 and PPSK

User-focused dashboard
The HiveManager NG dashboard includes contextual filters to monitor assets, health status, data usage and security standpoints. Dashboard features include:
Key performance indicator (KPI) status cards and widgets with drill down capabilities
Time range slider on dashboard for historical view with 360 views of any network policy, AP, client device, user or application
Global search function by network policy, MAC address, serial number, user or application name
Seven days of historic monitoring and reporting data with Interactive Network Summary Reports and easy sharing capabilities
Savable contextual filters by location, SSID, policy, user profile and client OS type

Monitoring and troubleshooting
HiveManager NG provides real-time and historical views of devices, clients, alarms and events with the ability to act immediately from the monitor interface. Monitoring features include:
Device list with rich utilities for advanced configuration and investigation
Alarm and event lists with historical and real-time data
Savable and reusable filters shared across dashboard and monitor
Rogue AP and client monitoring, plus Maps API
Help-desk style interface to triage historical and real-time client problems with actionable data for easy resolutions
Dell ProSupport for multivendor software

HiveManager NG includes 1, 3 or 5 years of ProSupport for Multivendor Software, providing access to Dell's global team of certified engineers who serve as primary support provider for troubleshooting your environment. We deliver a consistent level of software support services for server, storage and networking hardware to minimize disruptions, while helping you maintain a high level of availability and operational excellence.
Assessments
Network assessments offer a holistic view of your multivendor environment and a reference point for how your infrastructure is performing. Our experts can pinpoint and expose issues in your network using specialized software and diagnostic tools. These unbiased and insightful analytics are aggregated into comprehensive reports that can include recommendations on how to improve performance, optimize devices and remediate problems.

Network Topology Assessment

Is your network complex and coiled? Dell can perform a detailed audit and inventory of all multivendor devices in the network to provide visibility and identify configuration issues.


Network Optimization Assessment

Many networks are a multivendor patchwork of devices not running at their optimal state. We can analyze devices from all leading vendors and make recommendations to optimize the entire multivendor design, fine-tune devices and maximize performance of the holistic environment.


Application Performance Assessment

When business applications and databases begin to show signs of latency or completely shut down, we can conduct a comprehensive analysis to uncover performance issues, isolate problems and accelerate troubleshooting of the enterprise infrastructure and software applications.


VoIP Assessment

Moving to a Voice-over-IP (VoIP) solution requires the right network infrastructure to support real-time voice protocols. Simulated load testing, analysis and review can identify the next steps to building a VoIP platform or fixing issues of an existing one.


Network Security Assessment

Safeguard your network from constant attack. Let our experts examine and uncover potential vulnerabilities and provide a comprehensive security design assessment.


Wireless Site Survey

Great wireless connectivity starts with a detailed site survey. Dell can analyze existing infrastructure, identify RF interference and recommend the best design and optimal placement of new devices.
Deployment
The Dell standardized deployment service guarantees that setup and optimization are done correctly so that you can launch faster and focus on daily business.

 
ProDeploy Plus

Expert planning and execution seamlessly weaves Dell's open systems architecture with existing network infrastructure from Cisco, HP, Juniper and others. Choose ProDeploy Plus, the most complete deployment offer on the market for complex environments.

 



ProDeploy





Setting up network protocols, and policies can be tricky. Dell certified network engineers can configure and optimize your new hardware remotely or on-site and get new technology up and running fast .

 



Basic Deployment



Mounting and cabling of wired and wireless devices can be tedious and time-consuming. Get worry-free hardware installations with experienced Dell technicians who do deployments every day .

Support and Education
Dell offers a variety of on-site and remote support options that can be added at time of purchase. Dell ProSupport ensures problems are diagnosed and resolved by experts.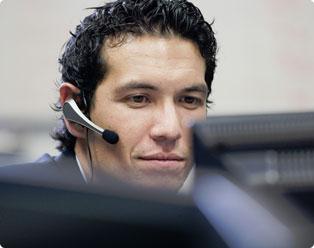 On-site and Remote Assistance

Get immediate access to Dell ProSupport professionals who can help you troubleshoot and diagnose issues that may arise in your network.

 
 
 
Managed Services

Free yourself to focus on the business and allow Dell to manage your network with dedicated professional support.
 
 
 
 
Education Services

Learn practical knowledge and operational techniques.
Consulting
Dell network consulting provides on-site or remote access to highly skilled professionals who provide project assistance and guidance across a variety of technologies for a specific project or timeframe.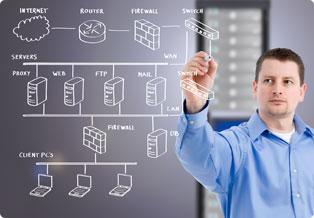 Networking Workshop

Get professional insight with a half-day collaborative whiteboard session to discuss potential improvements.


 
Time-Based Consulting



For those times when you need a little extra technical guidance, certified experts are available to discuss system design or help resolve complex issues that can be billed by the day, week or by the phone call. Time-based consulting is as flexible as you are.
Available Remote Consulting Services
Access Distribution Networking
Virtualization
Gateway and Security
Microsoft Exchange
Wireless Networking
Systems Management
Core Layer/MPLS Networking
Data Protection and Recovery
Storage Area Networking (SAN)
Storage Technologies
Drivers, Manuals & Support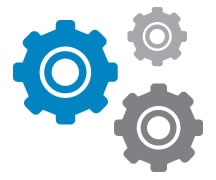 Dell Support
From drivers and manuals to diagnostic tools and replacement parts, Dell Product Support has you covered!
Add the products you would like to compare, and quickly determine which is best for your needs.
Add the products you would like to compare, and quickly determine which is best for your needs.