Product Unavailable
We're sorry that this product isn't currently available. However, we've got great options in stock to meet your needs today.
Looks can be deceiving.
The Witcher 3 at 60FPS? Yep, the Alienware Alpha can do that. It's hard to figure out what it can't.
Features and Design
With Windows 8.1 – for a smooth, versatile PC experience.

Dawn of a new era.
The Alienware Alpha combines the freedom of PC gaming with the ease of a console. The exclusive Alienware-developed user interface allows you to navigate all of Alpha's core functions with only the included Xbox 360 controller – without needing a keyboard and mouse. With the power of Steam Big Picture, the global online community for downloading and playing games, you can have quick and easy access to thousands of your favorite Steam games, plus other entertainment, all on your big screen TV. Welcome to a new era of fun.


See the ins and outs of Alpha.
Watch Alienware insiders walk you through the awesome Alpha console and show you how easily and powerfully Alpha brings PC gaming to your TV.


The ease and experience of a console.
Alienware exclusive console interface: The Alienware Alpha boots directly into an exclusive user interface that provides easy streamlined controller-based navigation - no mouse or keyboard needed. You can choose to launch Steam Big Picture, adjust core system and AlienFX settings and access your media.

Gaming, simplified: Quickly download games straight to your Alpha Console with the click of a few buttons, or remotely from your phone. All your games stay up to date and ready to play, all the time.

Multiple accounts, one system: Merge everything you love about PC gaming with the sociability of your living room. Steam Big Picture supports multiple Steam accounts and libraries on one system, so you can have fun with your Steam friends whether they're sitting right next to you or gaming from afar.

It's your choice: Whether you want a console gaming experience with an included Xbox controller, or a keyboard/mouse combination in desktop mode, you can game the way you want on the big screen in 1080p Full HD beauty.
A true "next-gen" system.
Powered by Steam Big Picture:
Valve brings the benefits of Steam — millions of users to play with, thousands of games across multiple platforms, user modifications and more — to the living room via Steam Big Picture on the Alienware Alpha. Better yet, you can kick back on your sofa with just your controller – no keyboard and mouse required.
The Next Generation of Graphics:
Based on NVIDIA's newest 'Maxwell' architecture, with 2GB of GDDR5 memory at its disposal, the Alienware Alpha's custom-built GPU ensures you get plenty of performance to crank up your settings on your big screen TV.
Start with a strong core:
New 4th generation Intel® Core™ Haswell processors allow for fantastic gaming on all the latest and greatest titles.
Four powerful configurations:
Choose from multiple Alienware Alpha options — detailed in the Configurations tab — ranging up to Intel® Quad-Core™ i7 processor power, a custom NVIDIA Maxwell GTX graphics with 2GB GDDR5 memory, 8GB RAM and 2TB
*
of hard drive space. Each configuration comes with a dual-band AC wireless card for prioritized wireless network connectivity and increased range.
More than A Gaming Console:
Alpha takes you where other consoles can't; plug in a keyboard and mouse and transform your Alpha into a fully functional Windows 8 PC.
Upgrades welcome:
The Alienware Alpha is user-accessible, so you can feel free to upgrade the CPU and RAM for better in-game performance and background application multitasking and add hard drive space to store more games.

Steam Big Picture
Learn how you can enjoy your favorite Steam games from the comfort of your couch.


A full entertainment package
An arsenal of games: Access over 3,000 downloadable games from the comfort of your couch, ranging from the most popular blockbusters to the most hardcore independent and mainstream titles. You can play your entire Steam library directly on the Alienware Alpha, or stream all your Steam games and content over your local network — all without the online-play subscription fees, down-resolutioned textures and smaller multi-player maps that you might experience on other consoles.

An army of gamers: The Steam community is 75+ million strong and growing, with up to seven million players are online at any given time. When you're ready to game, they'll be waiting for you.

Family Sharing: Family sharing remembers familiar users on your console, and lets you create kids' accounts that feature custom parental settings.

Essential accessories for your Alienware Alpha
Complete your Alienware purchase with extra controllers
*
, gaming headsets, a wireless touch keyboard and more. Look for these great products and more at checkout.

Xbox 360 Wireless Controller

Dell External USB Ultra Slim DVD +/-RW Drive

Dell UltraSharp U3415W
Enjoy more immersive viewing with a subtle horizontal curve throughout its 34" diagonal display panel.
View Details

Belkin 6-Outlet SurgeMaster
Save energy with this auto-shutoff-enabled surge protector with one master, four power-saving, and one always on outlet, plus a six-foot cord.

Coming Soon

Dell External USB Ultra Slim DVD +/-RW Drive

Logitech Wireless Touch Keyboard - K400
Navigate with ease with the built-in 3.5-inch touchpad with multi-touch navigation.

Coming Soon
Your Alienware comes with the following great support cover included
Collect and Return Support
Your system comes with a 1 year Base Warranty with Collect and Return service. If your system encounters an issue that is covered by the warranty that cannot be resolved remotely, Dell will collect, repair and return the your system within 10 business days.
Look out for these additional Services at checkout
Accidental Damage Protection
Let us repair or replace your system in the event of an accident. Accidental Damage service covers surges and screen breaks, liquid spills, accidental drops and falls.

Xbox 360 Wireless Controller

Dell External USB Ultra Slim DVD +/-RW Drive

Dell UltraSharp U3415W
Enjoy more immersive viewing with a subtle horizontal curve throughout its 34" diagonal display panel.
View Details
Awards & Reviews

Alienware Alpha

Watch this video review and learn why Hot Hardware states "it´s really a great gaming experience."

Watch video
Drivers, Manuals & Support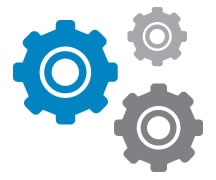 Dell Support
From drivers and manuals to diagnostic tools and replacement parts, Dell Product Support has you covered!