Dell Force10 Open Automation Framework (OAF)
---
Sorry, this item is not available anymore for purchase online. Please see our recommended replacement product.
Features and Design

Simplify installation with automated bare-metal configuration.
Accelerate switch installation and reduce the possibility of errors that accompanies manual processes with Bare-metal Provisioning, a feature of the Dell Force10 Open Automation Framework suite.
Find Out More >
Improve monitoring with Smart Scripting.

Increase network availability and streamline management through custom scripts. Smart Scripting supports Perl and Python, so you can quickly develop new scripts without having to learn a new scripting language.
Find Out More >
Create dynamic connectivity with Virtual Server Networking.

Provide the dynamic infrastructure necessary to help ensure connectivity and security between virtual machines with Virtual Server Networking. It supports VMware® vSphere™ 4.0/4.1/5.0 and Citrix® XenServer 5.6.
Find Out More >

Simplify integration through programmatic management.

If you're already comfortable with the management tools provided by your third-party systems, Dell Force10 Open Automation Framework allows you to keep using them.
Find Out More >
Manage remotely through the web.

Get the flexibility to create or deploy custom-tailored remote management interfaces for use with in-house or third-party tools through an integrated REST interface.
Find Out More >
Gain modular control across Dell Force10 switches and routers.

Enjoy a stable operating system that manages memory allocation and scheduling while running all other applications as independent processes in their own protected space.
Find Out More >
Combine Dell Force10 switches with PowerEdge servers for powerful virtualization
When you combine the efficiency of Dell Force10 switches with the power of PowerEdge™ servers, you have the right combination of features, performance and scalability to handle tough workloads in the largest data center environments.


Improve operational efficiency with enhanced systems management.
Streamline operations and boost productivity to get the most out of every dollar spent. Manage your Dell PowerEdge servers in complex IT environments by automating the most essential server life cycle management tasks: deploy, update, monitor and maintain. 


Rely on global services and support.
Dell Services can help reduce IT complexity, lower costs and eliminate inefficiencies by making IT and business solutions work harder for you. The Dell Services team takes a holistic view of your needs and designs solutions for your environment and business objectives while using established delivery methods, local talent and in-depth domain knowledge to help lower your total cost of ownership.
Assessments
Network assessments offer a holistic view of your multivendor environment and a reference point for how your infrastructure is performing. Our experts can pinpoint and expose issues in your network using specialized software and diagnostic tools. These unbiased and insightful analytics are aggregated into comprehensive reports that can include recommendations on how to improve performance, optimize devices and remediate problems.

Network Topology Assessment

Is your network complex and coiled? Dell can perform a detailed audit and inventory of all multivendor devices in the network to provide visibility and identify configuration issues.


Network Optimization Assessment

Many networks are a multivendor patchwork of devices not running at their optimal state. We can analyze devices from all leading vendors and make recommendations to optimize the entire multivendor design, fine-tune devices and maximize performance of the holistic environment.


Application Performance Assessment

When business applications and databases begin to show signs of latency or completely shut down, we can conduct a comprehensive analysis to uncover performance issues, isolate problems and accelerate troubleshooting of the enterprise infrastructure and software applications.


VoIP Assessment

Moving to a Voice-over-IP (VoIP) solution requires the right network infrastructure to support real-time voice protocols. Simulated load testing, analysis and review can identify the next steps to building a VoIP platform or fixing issues of an existing one.


Network Security Assessment

Safeguard your network from constant attack. Let our experts examine and uncover potential vulnerabilities and provide a comprehensive security design assessment.


Wireless Site Survey

Great wireless connectivity starts with a detailed site survey. Dell can analyze existing infrastructure, identify RF interference and recommend the best design and optimal placement of new devices.
Deployment
The Dell standardized deployment service guarantees that setup and optimization are done correctly so that you can launch faster and focus on daily business.

 
ProDeploy Plus

Expert planning and execution seamlessly weaves Dell's open systems architecture with existing network infrastructure from Cisco, HP, Juniper and others. Choose ProDeploy Plus, the most complete deployment offer on the market for complex environments.

 



ProDeploy





Setting up network protocols, and policies can be tricky. Dell certified network engineers can configure and optimize your new hardware remotely or on-site and get new technology up and running fast .

 



Basic Deployment



Mounting and cabling of wired and wireless devices can be tedious and time-consuming. Get worry-free hardware installations with experienced Dell technicians who do deployments every day .

Support and Education
Dell offers a variety of on-site and remote support options that can be added at time of purchase. Dell ProSupport ensures problems are diagnosed and resolved by experts.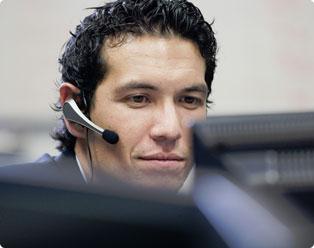 On-site and Remote Assistance

Get immediate access to Dell ProSupport professionals who can help you troubleshoot and diagnose issues that may arise in your network.

 
 
 
Managed Services

Free yourself to focus on the business and allow Dell to manage your network with dedicated professional support.
 
 
 
 
Education Services

Learn practical knowledge and operational techniques.
Consulting
Dell network consulting provides on-site or remote access to highly skilled professionals who provide project assistance and guidance across a variety of technologies for a specific project or timeframe.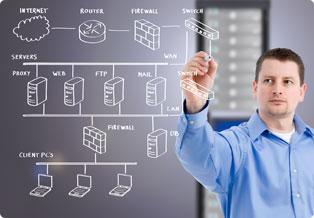 Networking Workshop

Get professional insight with a half-day collaborative whiteboard session to discuss potential improvements.


 
Time-Based Consulting



For those times when you need a little extra technical guidance, certified experts are available to discuss system design or help resolve complex issues that can be billed by the day, week or by the phone call. Time-based consulting is as flexible as you are.
Available Remote Consulting Services
Access Distribution Networking
Virtualization
Gateway and Security
Microsoft Exchange
Wireless Networking
Systems Management
Core Layer/MPLS Networking
Data Protection and Recovery
Storage Area Networking (SAN)
Storage Technologies
Drivers, Manuals & Support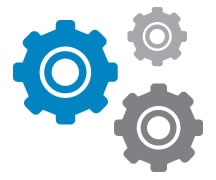 Dell Support
From drivers and manuals to diagnostic tools and replacement parts, Dell Product Support has you covered!