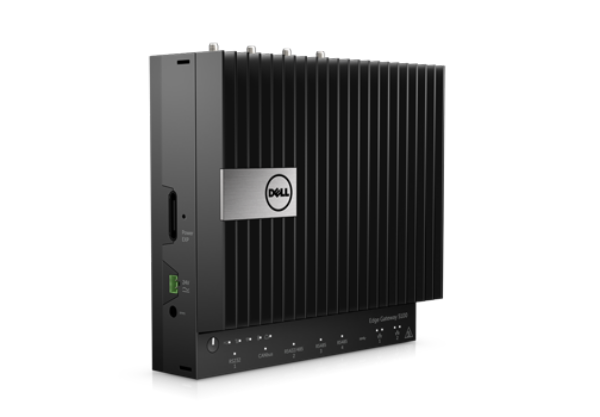 Dell Edge Gateway 5100 - Build Your Own
Intel® Atom™ Processor E3825 (1M Cache, 1.33 GHz)

Snappy Ubuntu Core 16

2GB DDR3L-1067MHz (V2 Motherboard)

512 GB Solid State Drive M.2 SATA
Dell Edge Gateway 5100 - Build Your Own
Build my Dell
Wireless
No Wireless Selected
Placemat
Placemat for Dell Edge Gateway 5100 ENG, FRE, GER, I-POR, SPA
Documentation/Disks
English, French, German, Italian, Dutch Shipping Docs
Dell Services: Shipping Box Labels - Standard
Multi Selection Network Adapter
1Yr Collect and Return - Minimum Warranty
Non-Microsoft Application Software
Ubuntu Additional Software
Dell Backup & Recovery
Not Included
Also included in this system
The following options and default selections are included with your order.
TPM Enabled
Quick Resource Locator System Label
Dell Edge Gateway 5100 - Build Your Own
Ships from factory in 207–215 business days
Order Code xctogtw5100
Features and Design
Flexible operating systems
Choose from Wind River Linux 3.0, Ubuntu Snappy 15.0.4 and now Microsoft Windows 10 IoT Enterprise LTSB – for easy management of your IoT platforms.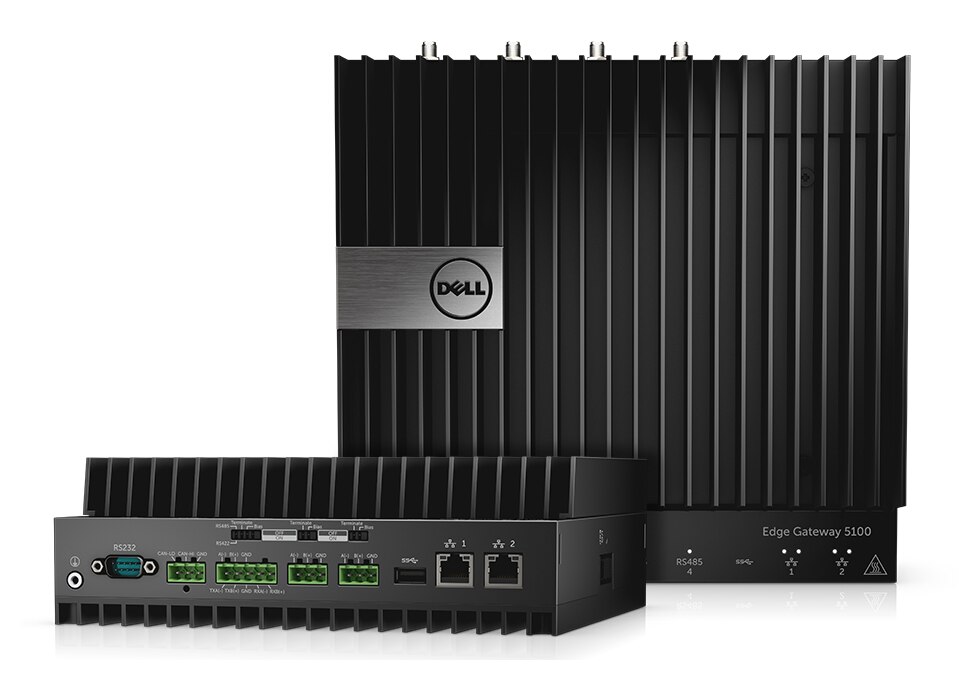 Refining the 'Internet of Things'
The state of business today: The integration of IT and operation technology isn't new, it's been happening for decades. Dell has invested heavily in IoT research and has designed technology uniquely optimized for improved security and efficiency across your device network.

The network of the future: By 2020, IoT will reach 26 billion connected devices. The challenge is to capture, analyze and effectively gain insights from the massive amounts of data these sensors and devices collect, in order to drive your business forward.

Created for any condition: The next evolution in Dell's IoT technology is focused on intelligent gateways that can operate reliably in extreme temperatures and help connect endpoints even in the most challenging industrial or enterprise environments.
More industrial applications. Improved insights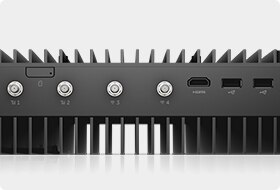 Valuable results : Dual-core Intel Atom processing enables edge analytics ranging from local rule-based control decisions to stream processing so only meaningful events are sent to the datacenter or cloud. This flexibility conserves expensive network bandwidth and minimizes downtime.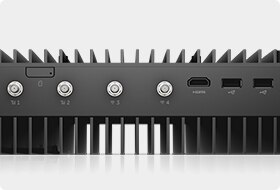 Optimized connectivity: Diverse and expandable I/O allows you to connect, aggregate, relay and track data from virtually any sensor and network protocol, including wireless mesh networks and legacy serial equipment, so you can make the most of your existing investments. Do even more with optional I/O expansion and power modules.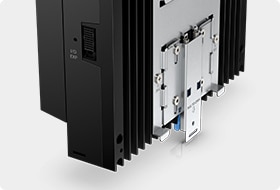 Built tough: The Gateway 5100's fanless, solid-state design is optimized for wall and DIN-rail mounting, and the extended environmental specifications are designed to withstand harsh conditions– including temperatures up to 70°C and down to -30°C. With an optional enclosure, you can add further protection against dust, oil and other challenging environments.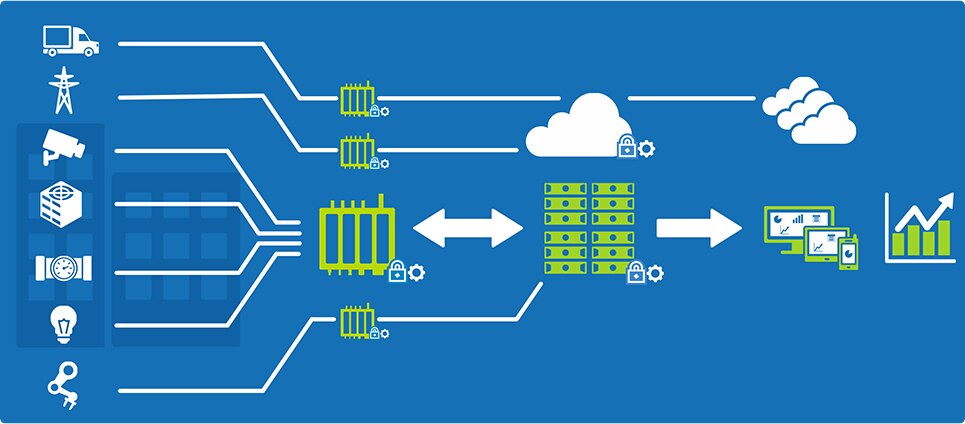 Analytics at your fingertips
User-friendly development: With the Dell Gateway 5100, your company can build its operation on its own terms, with modular, architecture-agnostic solutions.

Refined data streams: Harness the power of advanced analytics with more finely tuned data always at the ready.

Analytics for any size: Prepare to scale your operations quickly and efficiently from the pilot to production stages.




Ports and slots
1.RS-232 | 2.(2) RS-485 | 3.RS-422/485 combo | 4.USB 2.0 | 5.USB 3.0 | 6.(2) RJ-45 Gigabit Ethernet | 7. HDMI port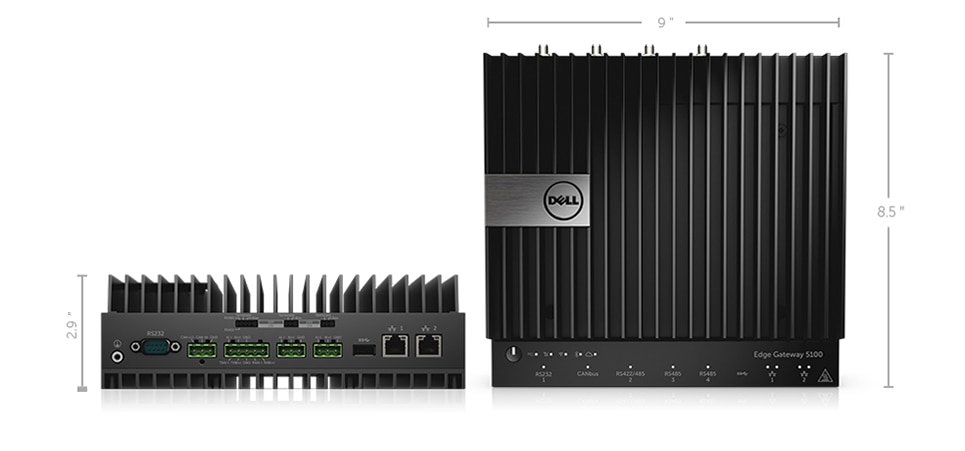 Dimensions and weight
Height: 8.5" (216 mm)| Width: 9" (229 mm)| Depth: 2.9" (74 mm)
Weight: Starting at 3.2kg
Essential accessories for your Dell Edge Gateway 5100.
Maximize the performance of your Edge Gateway 5100 with Dell-recommended essential accessories.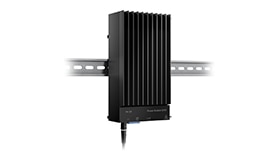 Power Module
Get supplementary power for a PCIe card and provide space for potential future modules. Regulate external power sources for smooth, uninterrupted service.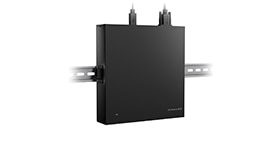 I/O Expansion
Prepare for expansion with two additional USB ports, a serial port and GPIO, so you're ready to connect future models and manage cables easily. Requires additional power module.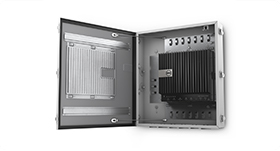 Rugged Enclosure
This lockable hardened enclosure protects from dust, oil and weather elements, and the chassis intrusion switch will send an alert in case of unauthorized access.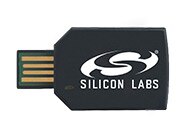 Mesh Networking Adapter
Discover a cost-effective yet reliable wireless technology for mesh networks such as ZigBee and other low-battery situations.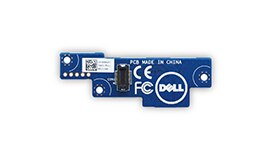 CANBus Card
Created to allow access to Controller Area Network protocols, this card series drastically reduces the chance of data loss and ensures system reliability.


We've got your Edge Gateway covered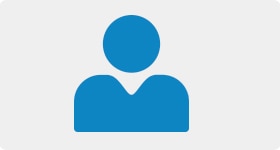 Dell ProSupport
Choose Dell ProSupport, for 24x72x365 direct access to in-region Prosupport engineers for advanced hardware and OS support. When necessary, Dell will provide next business day onsite service after remote diagnosis.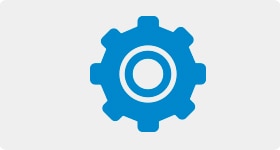 Dell Deployment Services
Deployment services ensure your Dell Edge Gateway is configured accurately and quickly by our highly skilled experts.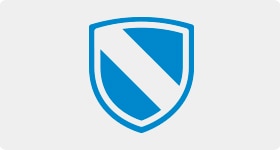 Configuration & Flexible Branding
Dell Edge Gateways are OEM-ready, so talk to us about flexible branding options, with our Configuration Service, we can also configure gateways to your specifications,including custom BIOS settings and installation of your software image prior to shipping to your site.
Drivers, Manuals & Support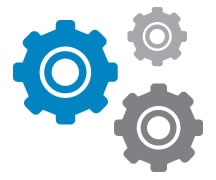 Dell Support
From drivers and manuals to diagnostic tools and replacement parts, Dell Product Support has you covered!