Skip to main content
Sign In
Welcome to Dell
My Account
Place orders quickly and easily
View orders and track your shipping status
Enjoy members-only rewards and discounts
Create and access a list of your products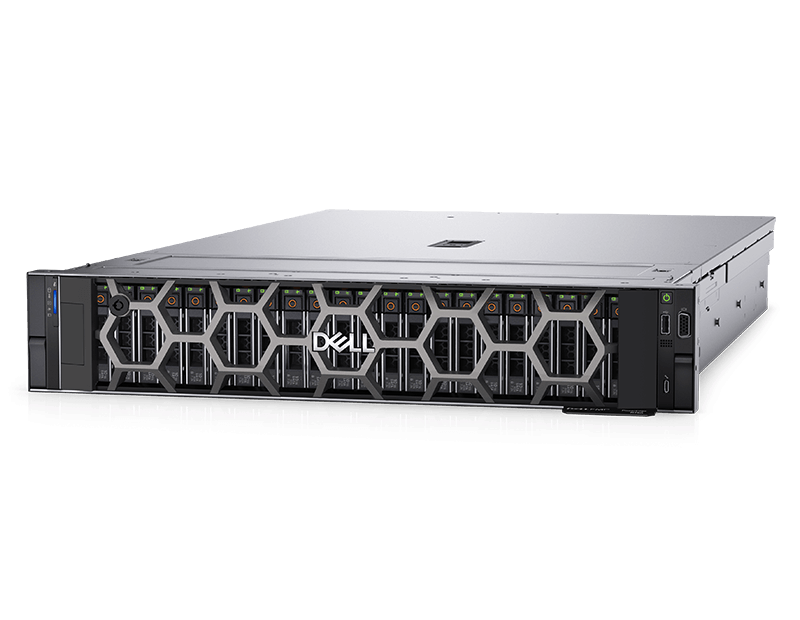 For maximum and versatile performance
Deliver secure, scalable infrastructure with high density one, two or four-socket rack servers that are optimized to power your systems to work together and independently. Ideal for traditional applications, virtualization and cloud-native workloads.

For small businesses and remote offices
Leverage a range of compact and quiet tower servers including one-socket configurations that are ideal for everyday business applications, and two-socket options for more advanced computing, virtualization, and power-hungry workloads.

For flexible and scalable environments
Easily tailor, deploy, and manage your infrastructure while lowering operating costs. Create your future-ready data center with compute, networking, and storage modules that can be precisely tailored to your needs and expanded over time.

For extreme and edge environments
Deliver customized, high-performance compute with enterprise edge servers certified for telco and military use and built to withstand extreme heat, dust, shock and vibration.

For complex and storage intensive workloads
Deliver reliable and secure high-performance applications and accelerate compute-intensive workloads inside traditional data centers or in extreme conditions at the edge.

Server technology optimized for Cloud Service Providers
Drive business velocity with leading-edge servers tailored for digital services and hosting workloads. Our purpose-built PowerEdge cloud scale servers are optimized for select cloud service providers with options including Open Server Manager.

IT management for any environment
Manage PowerEdge servers across virtual, physical, local and remote environments with intuitive tools that work together to deliver automated repeatable processes based on your unique policies.

Superior availability & efficiency
Support, power and protect your server, storage and networking equipment plus other IT hardware with rack enclosures, smart uninterruptable power supplies (UPS) and affordable KVM and KMM solutions.
Add the products you would like to compare, and quickly determine which is best for your needs.
Explore Our Workloads
Our newest PowerEdge servers are designed and optimized to address the most challenging workloads across all of your IT environment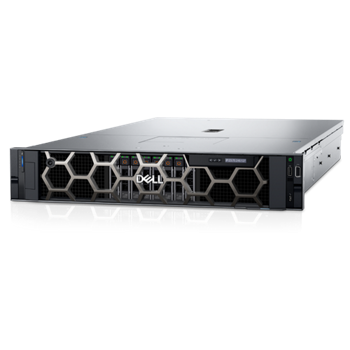 PowerEdge R750xa Rack Server
Improved air-cooling and expansion potential. Designed to accelerate performance AI/ML/DL, high-performance compute, performance graphics, and more.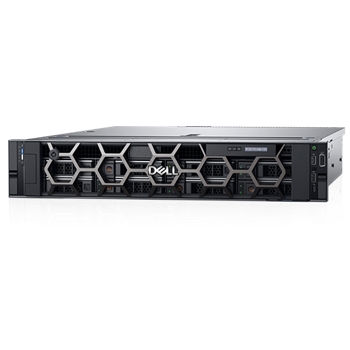 PowerEdge R7525 Rack Server
Built on a scalable system architecture. Designed to meet performance demands for all flash software-defined storage, VDI, and data analytics.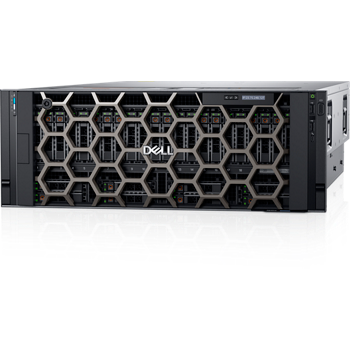 PowerEdge R940xa Rack Server
Drive GPU database acceleration for business-critical applications with a powerful, four-socket server. Scale capacity with large internal storage.
PowerEdge R750 Rack Server
The Dell EMC PowerEdge R750 is a full-featured enterprise server delivering outstanding performance for the most demanding workloads.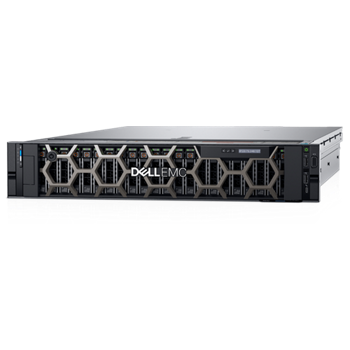 PowerEdge R840 Rack Server
Drive faster insights with four-socket performance in a dense 2U design. Minimize latency with up to 24 direct-attached NVMe drives.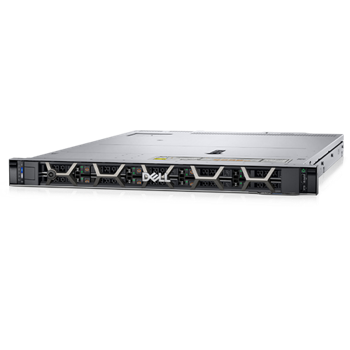 PowerEdge R650 Rack Server
The Dell EMC PowerEdge R650 is a full-featured enterprise server designed to optimize workload performance and data center density.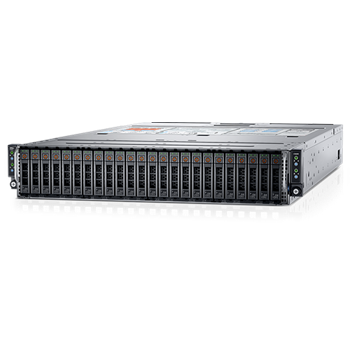 PowerEdge C6520 Server Node
Powered by up to two 3rd generation Intel® Xeon® Scalable processors, the PowerEdge C6520 is a density optimized, scalable multi-node server.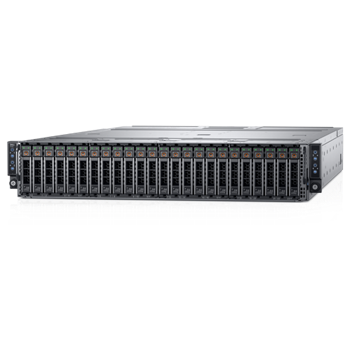 PowerEdge C6525 Server
The Dell EMC PowerEdge C6525 is a server designed to handle high-performance computing(HPC) workloads like digital manufacturing, research and web tech.
PowerEdge R6525 Rack Server
Built on a scalable system architecture. This rack server meets demands for high-performance computing, dense VDI, and virtualization.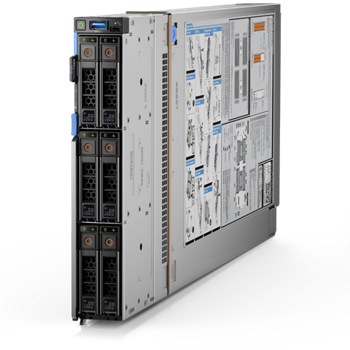 PowerEdge MX750c Compute Sled
Dell EMC PowerEdge MX750c, a high-performance modular server for exceptional scalability with 3rd generation Intel® Xeon® Scalable Processors.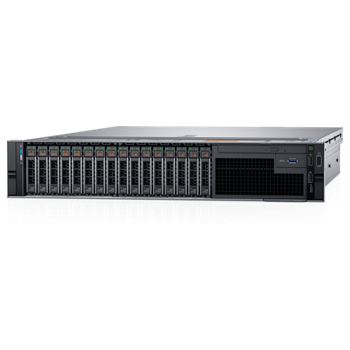 PowerEdge R740 Rack Server
Maximize application performance with the optimal mix of accelerator cards, storage and compute power in a 2U, 2-socket platform optimized for VDI.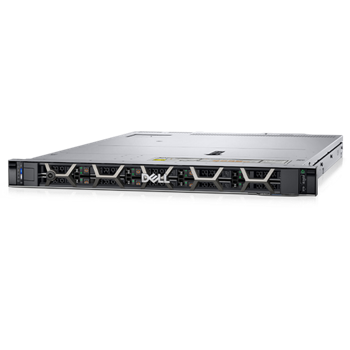 PowerEdge R650xs Rack Server
The Dell EMC PowerEdge R650xs is designed to meet a specific set of requirements for medium-duty workloads with enterprise-class performance and capabilities.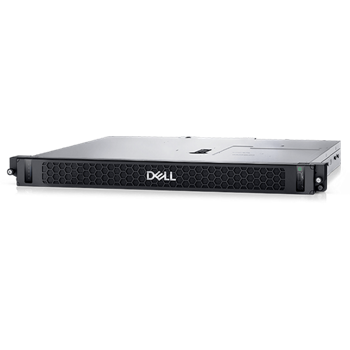 PowerEdge XR11 Rack Server
A rugged, compact, and marine-compliant 1U server. Designed for telecommunication, retail, restaurants, government, and military.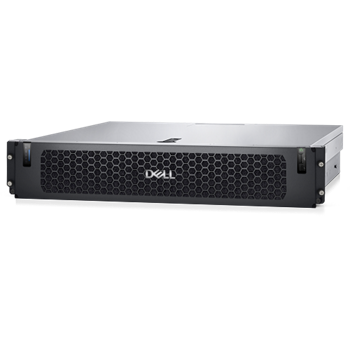 PowerEdge XR12 Rack Server
A ruggedized, MIL-STD and NEBS compliant 2U expandable server for telecommunications, military, retail, remote office, back office and restaurants
PowerEdge R250 Rack Server
Deliver powerful compute with an entry-level rackmount server. Designed to address common business applications.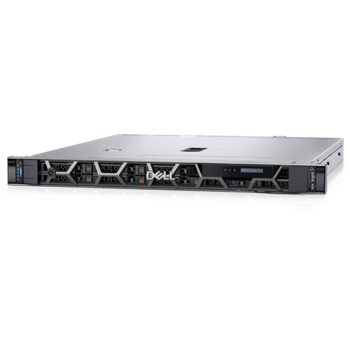 PowerEdge R350 Rack Server
Address evolving compute demands with an easy-to-manage server. Designed for businesses looking for efficient enterprise features.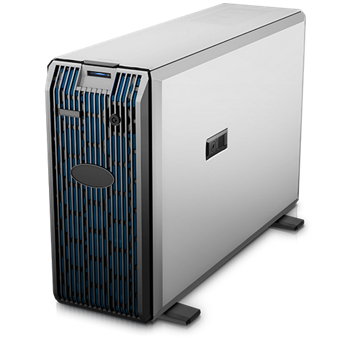 PowerEdge T350 Tower Server
Affordably address common business workloads while delivering powerful compute with an entry-level 1U tower server.