Dell Latitude E6430 ATG premier laptop
Sorry, this item is not available anymore for purchase online. Please see our recommended replacement product.
Features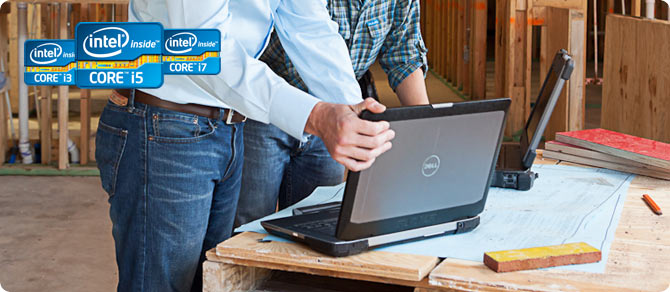 Discover true go-anywhere productivity
Enjoy maximum performance outdoors and in tough environments with the powerful, semi-ruggedized Latitude™ ATG laptop.

Agile performance
Unleash your productivity with a range of performance options, including solid-state drives options, cutting-edge Intel® Core™ processors, HD graphics and optional Intel® Rapid Start Technology™.
Find Out More
Versatile usage
Work comfortably with easy docking and remain productive while working outdoors or in tough conditions with outdoor viewable display featuring an optional resistive touch screen.
Find Out More
Effective collaboration
With a high-performance antenna and the latest wireless and mobile broadband
*
connectivity options, including LTE mobile broadband
*
, you don't have to be inside an office to be at work. 
Find Out More
Business-class control
Help protect your data and help your IT administrators stay in control. The semirugged Latitude E6430 is as easy to manage as all other Latitudes and shares drivers and E-Family accessories to simplify maintenance over the course of its long lifecycle.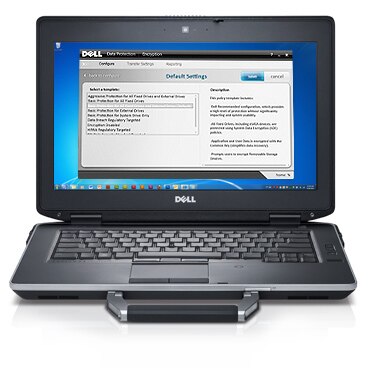 Confident security
Help safeguard your data and meet compliance standards with a complete array of available protections, including trusted platform module (TPM)
*
, Dell™ Data Protection | Access and Dell™ Data Protection│Encryption
*
.
Find Out More
Efficient manageability
From deployment to ongoing maintenance and support, Latitude can help you simplify IT management with remote access, unique out-of-band battery and BIOS management capabilities and optional Intel® vPro™ technology for efficient management.
Find Out More
Long-term stability backed by proven service
Invest in a laptop that provides long-term stability through a carefully planned and executed evolutionary life cycle and managed transitions.
Find Out More
Inspired design
Discover real-world durability and dependability in a laptop designed for the rigors of work on the move.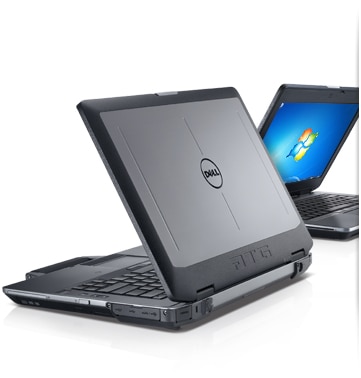 Long-lasting durability
Designed to withstand a 76 cm (30) drop, the Latitude E6430 ATG is MIL-STD-810G and IP5X tested. Work with confidence knowing the E6430 ATG is able to withstand the levels of vibrations and shock it may encounter in challenging environments.
Find Out More
The right fit
No matter which Latitude you choose, your organization benefits from seamless integration with other Latitude E-Family laptops, docking stations and accessories.
Find Out More
Environmentally conscious design
Latitude can help your organization meet its environmental goals with an energy-efficient design that's brominated flame retardant (BFR) and polyvinyl chloride (PVC) free.
*
Find Out More
Creating a quick transition from mobile freedom away from the office to full desktop productivity at your office desk, Dell™ E-Family docks, stand and accessories enable seamless mobile-to-desktop expansion.


Seamless Desktop Transitions: E-Port and E-Port Plus
Transition seamlessly to a desktop environment with the new E-Port and E-Port Plus docking solutions featuring true hot docking and undocking capabilities. Both docking solutions provide an expansive compliment of USB, powered eSATA and graphics ports. Connect to networks, keyboards, monitors, and other peripherals quickly and easily instead of attaching cables every time.

Effortless Desktop Flexibility: E-Family Stands Test

The new E-Flat Panel Stand offers wider horizontal swivel angles and an automatic weight-regulated height adjustment mechanism that makes adjusting the height of your panel as easy as a gentle push. E-Flat Panel Stand is customized to accept both E-Port and E-Port Plus, supports LCD panels up to 60.9 cm (24).
Recent generation Dell flat-panel monitors can be easily mounted on this elegant stand through Dell quick disconnect mount. Third party and older generation Dell flat panel monitors can be mounted through an optional E-VESA® mount adapter.




Designed for improved accessibility, the E-Monitor Stand features a front-access power on/off button and also comes with a front eject button. This stand is designed to hold up to a (75 lb or 35 kg) cathode ray tube (CRT) monitor or an LCD flat-panel monitor.
The E-Legacy Extender can be snapped onto your E-Family notebooks through the docking connector and adds little weight to your system (0.45 lb or 0.21 kg). It is ideal for those who still rely on legacy ports (serial port, parallel port, or PS/2 port) regularly.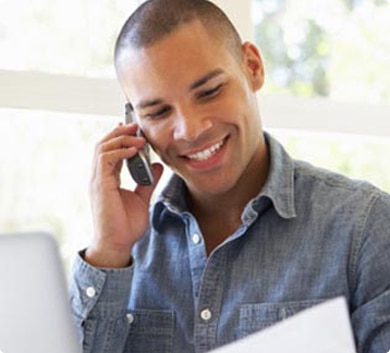 Your system comes with Dell's Limited Hardware Warranty
*
. If your system encounters an issue that is covered by the warranty that cannot be resolved remotely, Dell will provide a convenient way for your system to be repaired.
When you customize your system you will find these other support options, with ProSupport Plus offering the most complete support service:
ProSupport Plus
, Dell's most complete
*
support service for PCs and tablets
*
, is the only support service that can prevent issues before they occur. Dell's SupportAssist will detect when a hard drive or battery is about to fail, automatically create a case for resolution and notify the customer that the new hardware is on its way. This end to end support service also includes 24x7 priority access to ProSupport engineers who provide help for hardware and software challenges, repair for devices that are accidentally damaged and the ability to keep a hard drive after replacement allowing you to ensure your data is stays secure.
*
When necessary, Dell will provide onsite
*
support to ensure repairs are done quickly and conveniently. ProSupport Plus provides all the support essentials that will reduce downtime automatically.
Dell ProSupport*
provides direct access to ProSupport engineers who provide help for hardware and software challenges 24x7. Plus, Dell SupportAssist technology remotely monitors PCs and tablets, provides notifications for issues that arise and automatically creates a case to resolve them. When necessary, Dell will provide onsite
*
support to ensure repairs are done quickly and conveniently.
Accidents happen, and with Dell's
Accidental Damage Service*
you can reduce the downtime. We'll repair a laptop damaged by an electrical surge, liquid spill or drop.
Deployment services
Our end-to-end deployment services are designed to simplify and accelerate the customization and utilization of your new systems. Dell Deployment Services include everything from order consolidation to coordination of deployment resources.

Managed deployment
Dell Managed Deployment Services are for customers who need a complete, end-to-end deployment solution. Managed deployments are useful within complex logistical environments that require a single point of contact.

Custom factory integration
Dell offers custom factory integration services to help accelerate your system deployments. We can perform a range of services, such as custom configuration, consolidation and integration in our factory so that you can deploy your systems right out of the box.

ImageDirect
ImageDirect is a web-based, hosted image management service that enables customers to easily create, manage and load custom images for Dell commercial client systems.

Intel® AMT and Intel vPro™ support — Not supported on Latitude 2100. For Intel AMT and Intel vPro customers, new deployment service options such as unique password prepopulation, pre-configured management settings and no-touch deployment can help ease deployment concerns while saving time and money.

Advanced configuration services — Not available on Latitude 2100. With advanced configuration services (ACS), you can save time and resources by selecting various settings during the purchase process. You can choose to partition your hard drive, select boot order, change BIOS settings and modify various standard software configuration settings.

Asset Recovery Services
Asset Recovery Services offers safe and environmentally appropriate disposal solutions for outdated or end-of-life IT assets. This service includes transportation, flexible logistics, equipment processing, detailed data security and environmental reports at an affordable price.
Integrated Solutions
Bring the possibility of greater back-end client control to your Latitude™ environment through a range of Dell™ solutions and services.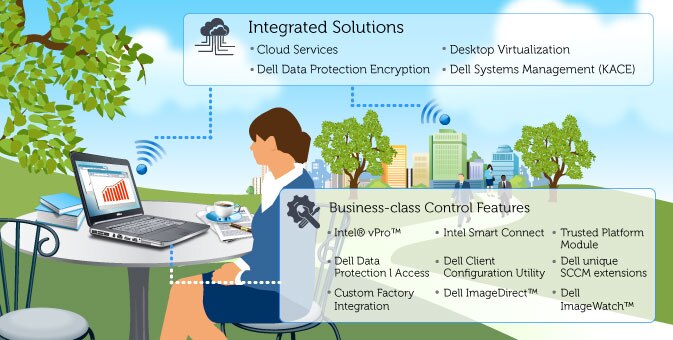 Dell Data Protection│Encryption
Protect data on hard drives and removable media across your network through encryption and strong authentication.
Simplify endpoint data security with a single solution designed for system disks and removable media.
Monitor client security remotely.
Meet compliance requirements for sensitive data and IP management.
Speed deployment with one-touch preset compliance policy templates.
Deny access to unauthorized users in the event of loss or theft.
Dell Systems Management
From hardware such as Dell™ KACE™ appliances to software management solutions such as System Center Configuration Manager, we've made it easier than ever to manage large fleets of Latitude™ laptops.
Automate everyday management tasks with tools and utilities.
Manage multiple devices from a single console.
Accelerate deployment processes.
Monitor the status and health of systems, perform hardware inventory, update drivers and monitor power usage remotely.
Automate updates and inventory tracking with a Dell™ KACE appliance.
Learn More
Dell Desktop Virtualization and Cloud Solution
Combining purpose-built hardware, software and services, Dell™ Desktop Virtualization Solutions centralize IT control, giving you access virtually anytime and anywhere.
Access your desktop through the cloud using a broad choice of clients.
Simplify your organization's backup, restore, encryption and email management duties.
You decide how much control you want — Dell™ can build your solution and manage it for you, or you can manage desktop virtualization yourself.
Learn More
Drivers, Manuals & Support


Dell Support
From drivers and manuals to diagnostic tools and replacement parts, Dell Product Support has you covered!
Add the products you would like to compare, and quickly determine which is best for your needs.
Add the products you would like to compare, and quickly determine which is best for your needs.