Sorry, this item is not available anymore for purchase online. Please see our recommended replacement product.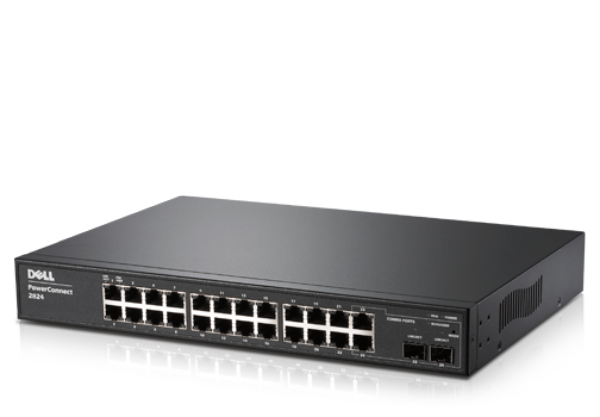 Features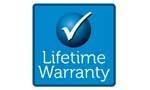 Lifetime Limited Warranty
PowerConnect™ switches not only provide the quality, reliability and capability you expect from Dell™, but also the peace of mind that guarantees hardware for life — a true Lifetime Warranty. For more details see
www.dell.com/LifetimeWarranty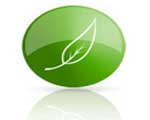 Incredible Performance, Value and Power Savings
The Dell PowerConnect 2824 switch offers incredible value to customers by delivering Web-managed capabilities that allow users to manage the switch through an intuitive Web interface. This 24-port version is scalable from small workgroups to highly dense aggregation solutions at the branch office requiring Gigabit Ethernet. In addition, it offers combo SFP ports for connecting the switch to other networking equipment located beyond the 100m distance limitations for copper cabling. The 24-port switch also saves power by reducing power consumption up to 66 percent on copper ports with short cables and has energy efficient capabilities that automatically decrease power on any ports that detect unused or powered down devices saving both energy and money.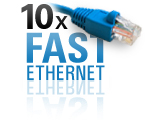 Gigabit Ethernet
The PowerConnect 2824 LAN switch is a high-performance Gigabit Ethernet solution delivering full wire-speed switching across all ports and Web-managed features. This 24-port model also provides up to two combo SFP ports for fiber connectivity to other LAN equipment in your network.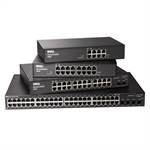 Flexible Management
The 2824 ships to you as an unmanaged switch for plug and play deployment, but with a push of a button, you can easily convert the switch from unmanaged to a Web-managed switch with the ability to set IP address, configure virtual LANs (VLANs), set Quality of Service (QoS) priorities, and port mirror for intrusion detection and troubleshooting.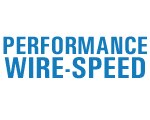 Performance
The PowerConnect 2824 delivers an all-Gigabit solution for your networking needs. The 2824 delivers wire-speed performance at all three Ethernet speeds — 10 Mbps, 100 Mbps, and 1 Gbps. And with wire speed switch capacity, you can be sure performance is delivered where you need it.
Peace of Mind
This PowerConnect™ switch is backed by an industry-leading, Lifetime Limited Warranty1 which guarantees Basic Hardware Service (repair or replacement) for life.
While Basic Hardware Service delivers reliable support for your hardware, most organizations benefit from additional levels of support, to protect their IT investment and maximizing productivity. We recommend
Dell ProSupport™
, an enhanced suite of services that includes: 24x7 tech support, accelerated response times, immediate access to L2 technical experts and proactive support options. Compare the additional features of ProSupport
here
. Go beyond the basics and start transforming your IT infrastructure into a true business asset.
Supporting Your Unique Environment
The right support is not one-size-fits-all, it's what fits your environment. Dell ProSupport provides flexible and reliable support that empowers you to customize services to meet your unique business needs. Choose support based on how you use technology and where you want to allocate resources.
Whether you need to support an IT staff or end users, Dell ProSupport will help you remove barriers so you can get back to work. You'll receive:
24x7x365 direct access to Dell Expert Centers via email, chat and phone support
Mission Critical Response Options, including ability to self-designate severity level 1
Hardware and software diagnostics and troubleshooting, including direct Dell OEM support and 3rd party collaborative support
"How-to" support on popular software applications such as Norton™ Anti-Virus™, Microsoft® Office, Microsoft® Small Business Server, Intuit® QuickBooks®, Adobe® Photoshop® and Adobe® Acrobat®
Skip the script and save time with tech-to-tech support
Access to tools and resources to certify your technicians that allows them to self-dispatch parts and labor
Award-winning support from Global Command Centers for dispatch monitoring and end-to-end case management for critical situations or natural disasters
Further maximize the availability and stability of your infrastructure through enhanced support options such as: Asset and Data protection, Specialized Onsite
2
Services and Remote Advisory Services. Streamline patch management and get detailed reporting with Proactive Maintenance. Get advice via telephone access to technical expertise on applications and solutions such as Microsoft® Exchange, Virtualization and more. And for more complex IT environments, choose the Enterprise-Wide Contract option which provides a designated Service Delivery Manager, performance benchmarking, proactive planning and custom reporting.
To learn more about Dell ProSupport visit www.dell.com/prosupport.
Simplify Your IT Infrastructure
Dell ProConsult™ global infrastructure consulting services can help integrate your new enterprise hardware into an existing or evolving IT infrastructure. We can provide guidance whether you're adding single or multiple servers, a storage area network or virtualizing your environment. We can also help you enhance the overall performance of your IT infrastructure and data center by consolidating software and hardware, reviewing data usage to optimize the environment, developing a business continuity plan and by helping you migrate to standards-based technologies.
We utilize skilled solution architects, innovative tools, automated analysis and our own intellectual property to give customers rapid insight into the root causes of unnecessary complexity. We seek better answers than traditional service models, based on our belief that solving problems should not need armies of people. Our strategy is to help customers quickly identify high-impact, short-duration projects that deliver ROI and free up resources to obtain competitive advantage. The result is practical, action-oriented plans with specific, predictable, measurable outcomes. From Data Center Optimization to Server Virtualization to Systems Management, our consulting services help you build a more efficient enterprise.
Accelerating Deployment
Dell helps simplify implementation with deployment services that speed time to production of new hardware and IT solutions. During the initial system-build of your server, we can customize software and hardware to match your specific requirements. By helping you rapidly deploy new capabilities while minimizing disruptions, we can contribute to improved efficiencies and lower costs.
Empowering Your Team
Our education services provide training and certification courses to help you and your team better manage and use your new hardware, so you can reap the full benefits off standards-based technologies.
For more information, please visit www.dell.com/services
Lifetime Limited Warranty*
Select PowerConnect™ products, carry a lifetime limited hardware warranty with Basic Hardware Service for life. Repair or replacement does not include configuration or other advanced service and support provided by Dell ProSupport Services. For more details see www.dell.com/LifetimeWarranty
Drivers, Manuals & Support


Dell Support
From drivers and manuals to diagnostic tools and replacement parts, Dell Product Support has you covered!
Compare Products
()
Add the products you would like to compare, and quickly determine which is best for your needs.
Add the products you would like to compare, and quickly determine which is best for your needs.