Dell Networking 3500 100 Base-T Series Switches
Sorry, this item is not available anymore for purchase online. Please see our recommended replacement product.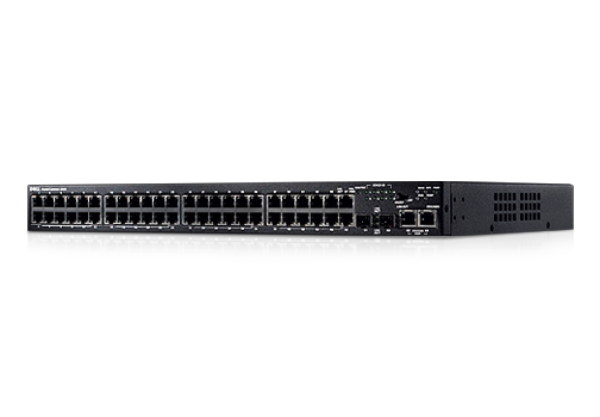 Features

Manage your network
Apply legacy management capabilities to well-established 10/100Base-T technology for small-environment networking.
Find Out More
Deploy with confidence

Protect your managed 10/100Base-T network with powerful security features and support of open industry standards.
Find Out More
Network management made easy

With a redesigned interface, new capabilities and support for the Dell family of network switches, OpenManage™ Network Manager can help make it easier than ever to manage your Dell network infrastructure.
Find Out More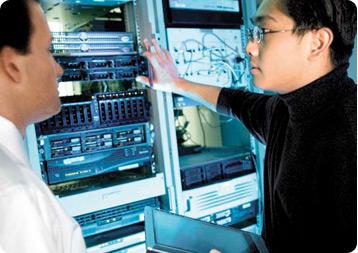 Protect your hardware investment 

Dell Networking switches not only provide the quality, reliability and capability you expect from Dell, but also the peace of mind that guarantees Basic Hardware for life with a Lifetime Limited Warranty
*
.
Find Out More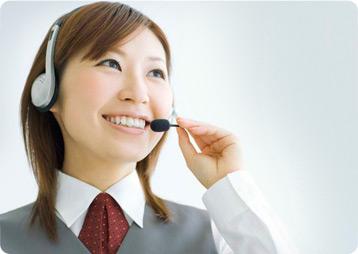 Global services and support
Dell Services can help reduce IT complexity, lower costs and eliminate inefficiencies by making IT and business solutions work harder for you. The Dell Services team delivers distinctive capabilities, including full data migration solutions to facilitate consolidation from multiple file systems. Dell takes a holistic view of your needs and designs solutions for your environment and business objectives, and uses established delivery methods, local talent and in-depth domain knowledge to help lower your total cost of ownership.

 
 
Dell Networking 3524

This switch offers 24 ports of legacy 10/100Base-T with robust security, resilient Ethernet stacking and enterprise-class management features for edge-of-network applications requiring speed, availability and management. 
 
 
 
 

 
Dell Networking 3548

This switch offers 48 ports of legacy 10/100Base-T with robust security, port density, resilient Ethernet stacking and enterprise-class management features for edge-of-network applications requiring speed, availability and management.
Assessments
Network assessments offer a holistic view of your multivendor environment and a reference point for how your infrastructure is performing. Our experts can pinpoint and expose issues in your network using specialized software and diagnostic tools. These unbiased and insightful analytics are aggregated into comprehensive reports that can include recommendations on how to improve performance, optimize devices and remediate problems.

Network Topology Assessment

Is your network complex and coiled? Dell can perform a detailed audit and inventory of all multivendor devices in the network to provide visibility and identify configuration issues.


Network Optimization Assessment

Many networks are a multivendor patchwork of devices not running at their optimal state. We can analyze devices from all leading vendors and make recommendations to optimize the entire multivendor design, fine-tune devices and maximize performance of the holistic environment.


Application Performance Assessment

When business applications and databases begin to show signs of latency or completely shut down, we can conduct a comprehensive analysis to uncover performance issues, isolate problems and accelerate troubleshooting of the enterprise infrastructure and software applications.


VoIP Assessment

Moving to a Voice-over-IP (VoIP) solution requires the right network infrastructure to support real-time voice protocols. Simulated load testing, analysis and review can identify the next steps to building a VoIP platform or fixing issues of an existing one.


Network Security Assessment

Safeguard your network from constant attack. Let our experts examine and uncover potential vulnerabilities and provide a comprehensive security design assessment.


Wireless Site Survey

Great wireless connectivity starts with a detailed site survey. Dell can analyze existing infrastructure, identify RF interference and recommend the best design and optimal placement of new devices.
Deployment
The Dell standardized deployment service guarantees that setup and optimization are done correctly so that you can launch faster and focus on daily business.

 
ProDeploy Plus

Expert planning and execution seamlessly weaves Dell's open systems architecture with existing network infrastructure from Cisco, HP, Juniper and others. Choose ProDeploy Plus, the most complete deployment offer on the market for complex environments.

 



ProDeploy





Setting up network protocols, and policies can be tricky. Dell certified network engineers can configure and optimize your new hardware remotely or on-site and get new technology up and running fast .

 



Basic Deployment



Mounting and cabling of wired and wireless devices can be tedious and time-consuming. Get worry-free hardware installations with experienced Dell technicians who do deployments every day .

Support and Education
Dell offers a variety of on-site and remote support options that can be added at time of purchase. Dell ProSupport ensures problems are diagnosed and resolved by experts.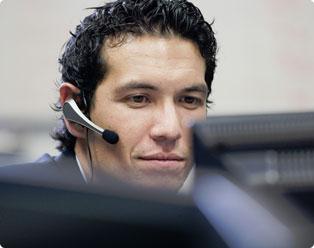 On-site and Remote Assistance

Get immediate access to Dell ProSupport professionals who can help you troubleshoot and diagnose issues that may arise in your network.

 
 
 
Managed Services

Free yourself to focus on the business and allow Dell to manage your network with dedicated professional support.
 
 
 
 
Education Services

Learn practical knowledge and operational techniques.
Consulting
Dell network consulting provides on-site or remote access to highly skilled professionals who provide project assistance and guidance across a variety of technologies for a specific project or timeframe.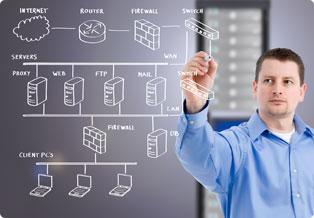 Networking Workshop

Get professional insight with a half-day collaborative whiteboard session to discuss potential improvements.


 
Time-Based Consulting



For those times when you need a little extra technical guidance, certified experts are available to discuss system design or help resolve complex issues that can be billed by the day, week or by the phone call. Time-based consulting is as flexible as you are.
Available Remote Consulting Services
Access Distribution Networking
Virtualization
Gateway and Security
Microsoft Exchange
Wireless Networking
Systems Management
Core Layer/MPLS Networking
Data Protection and Recovery
Storage Area Networking (SAN)
Storage Technologies
Legend: S —
Standard,
OA — 
Option Available,
N — 
Not Available
Port Attributes
Dell Networking
 3524
Dell Networking 3548
10/100BASE-T auto-sensing Fast Ethernet switching ports
24
48
Additional 2 Copper GbE ports PLUS 2 optional Fiber Gigabit via SFP transceivers
S
S
Integrated Copper GbE ports provide resilient stacking up to 8 units per stacking group
S
S
Auto-negotiation for speed, duplex mode and flow control
S
S
Auto MDI/MDIX
S
S
Port mirroring
S
S
Broadcast storm control
S
S
Performance
Dell Networking 3524
Dell Networking 3548
Switch Fabric Capacity:
12.8 Gb/s
17.6 Gb/s
Forwarding Rate:
9.5 Mpps
13.1 Mpps
Mac Addresses:
Up to 8,000
Up to 8,000
Availability
Dell Networking 3524
Dell Networking 3548
Spanning Tree (IEEE 802.1D) and Rapid Spanning Tree (IEEE 802.1w) with Fast Link support
S
S
Multiple Spanning Trees (IEEE 802.1s)
S
S
External redundant power supply with Dell Networking EPS-470 (sold separately)
No
No
External redundant power supply with Dell Networking RPS-600 (sold separately)
Yes
Yes
Virtual Cable Tester provided by Marvell™ for providing cable diagnostics
S
S
Optical transceiver diagnostics
S
S
VLAN
Dell Networking 3524
Dell Networking 3548
VLAN support for tagging and port-based as per IEEE 802.1Q
S
S
Up to 256 VLANs supported
S
S
Dynamic VLAN with GVRP support
S
S
Voice VLAN & LLDP-MED
S
S
Protocol VLANs
S
S
Private VLAN Edge Support
S
S
Quality of Service
Dell Networking 3524
Dell Networking 3548
Layer 2 Trusted Mode (IEEE 802.1p tagging)
S
S
Layer 3 Trusted Mode (DSCP)
S
S
4 Priority Queues per Port
S
S
Multicast
Dell Networking 3524
Dell Networking 3548
Static IP multicast
S
S
IGMP Snooping
S
S
Security
Dell Networking 3524
Dell Networking 3548
IEEE 802.1x based edge authentication
S
S
IP and MAC based Access Control Lists (ACLs)
S
S
Switch access password protection with advanced Password Management
S
S
User-definable settings for enabling or disabling Web, SSH, Telnet, SSL management access
S
S
Port-based MAC Address alert and lock-down
S
S
IP Address filtering for management access via Telnet, HTTP, HTTPS/SSL, SSH and SNMP
S
S
RADIUS and TACACS+ remote authentication for switch management access
S
S
SSLv3 and SSHv2 encryption for switch management traffic
S
S
Private VLAN Edge Support
S
S
DHCP Snooping
S
S
Other Switching
Dell Networking 3524
Dell Networking 3548
Link Aggregation with support for up to 8 aggregated links per switch and up to 8 member ports per aggregated link (IEEE 802.3ad)
S
S
LACP support (IEEE 802.3ad)
S
S
Management
Dell Networking 3524
Dell Networking 3548
Web-based management interface
S
S
Industry-standard CLI accessible via Telnet or local serial port
S
S
SNMPv1, SNMPv2c and SNMPv3 supported
S
S
4 RMON groups supported (history, statistics, alarms and events)
S
S
TFTP transfers of firmware and configuration files
S
S
Dual firmware images on-board
S
S
Multiple Configuration file upload/download supported
S
S
Statistics for error monitoring and performance optimization including port summary tables
S
S
BootP/DHCP IP address management supported
S
S
LLDP-MED Support
S
S
Syslog remote logging capabilities
S
S
Temperature sensors for environmental monitoring
S
S
Virtual Cable Tester by Marvell™ and fiber transceiver diagnostics for advanced troubleshooting
S
S
Chassis
Dell Networking
3524
Dell Networking
3548
Dimensions (W x D x H):
440 x 257 x 43.2 mm
(17.3 x 10.12 x 1.7 in)
440 x 257 x 43.2 mm
(17.3 x 10.12 x 1.7 in)
Height:
1U rack
1U rack
Weight:
11 lbs (5 kg)
11 lbs (5 kg)
Environmental Operating Conditions
Dell Networking
3524
Dell Networking
3548
Operating Temperature:
0º C to 45º C (32º F to 113º F)
0º C to 45º C (32º F to 113º F)
Storage Temperature:
-20º C to 70º C (-4º F to 158º F)
-20º C to 70º C (-4º F to 158º F)
Operating Relative Humidity:
10% to 90% noncondensing
10% to 90% noncondensing
Storage Relative Humidity:
10% to 95% noncondensing
10% to 95% noncondensing
Power Supply:
100-240VAC, 50-60Hz voltage
100-240VAC, 50-60Hz voltage
Regulatory Information:

Product Safety, EMC and Environmental Datasheets
Dell Regulatory Compliance Home Page

Dell and the Environment
Standards Supported

IEEE 802.1D Spanning Tree, GARP and GVRP
IEEE 802.1p Traffic Prioritization
IEEE 802.1Q VLAN Trunking
IEEE 802.1w Rapid Spanning Tree Protocol
IEEE 802.1x Edge Authentication (RADIUS/user-based)
IEEE 802.2 LLC
IEEE 802.3 10 Mbps Ethernet
IEEE 802.3u 100Base-T Ethernet
IEEE 802.3z 1000 Mbps Ethernet
IEEE 802.3x Flow Control
IEEE 802.3ab 1000Base-T
IEEE 802.3ac Frame extension for VLAN tags
IEEE 802.3ad Link Aggregation Control Protocol
IEEE 802.1v VLAN Classification by Protocol & Port
IEEE 802.i 10Base-T
RFC 768
RFC 783
RFC 791
RFC 792
RFC 793
RFC 813
RFC 879
RFC 896
RFC 826
RFC 854
RFC 855
RFC 856
RFC 858
RFC 894
RFC 919
RFC 922
RFC 920
RFC 950
RFC 951
RFC 1042
RFC 1071
RFC 1123
RFC 1141
RFC 1155
RFC 1157
RFC 1350
RFC 1533
RFC 1541
RFC 1542
RFC 1624
RFC 2236
RFC 1700
RFC 2131
RFC 2132
RFC 3164
RFC 1213
RFC 1215
RFC 1286
RFC 1442
RFC 1451
RFC 1492
RFC 1493
RFC 1573
RFC 1643
RFC 1757
RFC 1907
RFC 2011
RFC 2012
RFC 2013
RFC 2233
RFC 2618
RFC 2665
RFC 2666
RFC 2674
RFC 2737
RFC 2819
RFC 2863
RFC 1157
RFC 1493
RFC 1215
RFC 3416
MIB Support
LAG MIB: Support for 802.3ad functionality
Dell Enterprise MIB: Dell MIB needed for support of system specific attributes
Drivers, Manuals & Support


Dell Support
From drivers and manuals to diagnostic tools and replacement parts, Dell Product Support has you covered!
Compare Products
()
Add the products you would like to compare, and quickly determine which is best for your needs.
Add the products you would like to compare, and quickly determine which is best for your needs.