View all configurations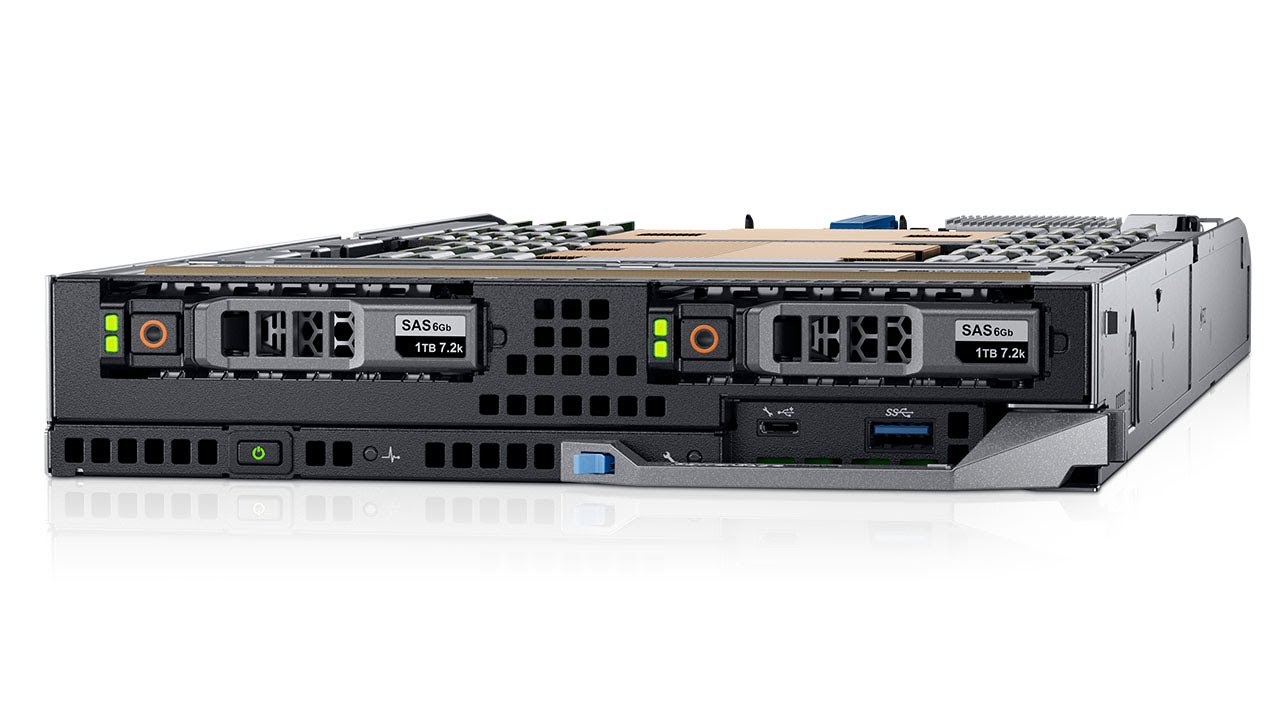 Modular solutions for any workload
Build the infrastructure your workloads need with customizable PowerEdge FX server, storage and networking resources.
Extra $250 off $1,499+ with code SERVER250
Remote Consulting Service
Additional Deployment Services
Keep Your Hard Drive for Enterprise Services
Keep Your Hard Drive or Component for Ent Services
Data Sanitization or Destruction for Ent Service
Configuration Services Asset Report
Also included in this system
The following options and default selections are included with your order.
Shipping Material, Individual Node, PowerEdge FD332
Documentation for PowerEdge FD332
Extra $250 off $1,499+ with code SERVER250
Order Code pe_fd332_1109
Features

Scale incrementally with powerful blocks of computing resources
The FX compute sleds, powered by the latest Intel® Xeon® processors, deliver an exceptional amount of computing power in compact, scalable packages. They include:
FC830: 4S 1U server sled for mission-critical applications at midsize and enterprise data centers
FC640: 2S 1U server sled for private cloud/on-premises and dense XaaS in midsize and enterprise environments, powered by Intel 2nd Generation Xeon® Scalable processors
FC430: 2S 1U quarter-width server sled, ideal for solutions such as dense compute, HPC & light virtualization.

Boost performance with highly flexible, scale-out storage blocks
Rapidly scale dense direct attached storage (DAS) in your FX infrastructures with the 1U FD332 storage module. Create a storage environment that supports balanced data growth on an as-needed basis. Tailor your storage needs to the workloads you are running and avoid overprovisioning. Because it supports SAS and SATA HDD/SSDs you can readily adapt to the performance needs of your applications. When appropriate, you can create software defined storage environments with a combination of hard drives and solid state drives.

Sustain your business and grow with intelligent automation
Make IT operations more efficient, your FX infrastructure more productive and reliable with Dell EMC's system management. Take advantage of OpenManage systems management portfolio, used across other PowerEdge servers, with the FX2, or leverage the embedded chassis management.
Perform automated deployments, updates and configurations with agent-free iDRAC with Lifecycle Controller.
Simplify with the new OpenManage Enterprise console, with custom reports and automatic discovery.
Enable easy collective or individual server management with the embedded Chassis Management Controller (CMC).

PowerEdge FC830
Full-width, 1U, 4-socket server sled, with dense compute and memory scalability and a highly expandable storage subsystem, that is ideal for application and virtualization environments at both midsize and large enterprises.

PowerEdge FC640
The FC640 is a flexible 1U 2S server with powerful processors, large memory capacity and highly scalable I/O. It is a perfect candidate for virtualization, server consolidation, scale-out, private and hybrid clouds. It features:
Half-width, up to 4 sleds per FX2 chassis
Up to 2 28-core Intel® 2nd Generation Xeon® Scalable processors, up to 224 cores per chassis
Up to 16 DDR4 DIMMs slots, 2TB max memory; up to 64 DIMMs per chassis, 8TB max memory
Up to two 2.5"SAS/SATA (HDD/SSD); support for NVMe PCIe SSDs
Up to 8 PCIe 3.0 expansion slots available via chassis

PowerEdge FD332
The FD332 storage block provides massive direct attached storage (DAS) capacity in scalable1U blocks. With FX servers, it drives flexible, scale out computing and software-defined storage (SDS) solutions and is an excellent option for dense vSAN environments. It features:
Half-width, support up to 3 modules per FX2 chassis (with 1 for processing)
Up to 16 hot-plug SFF 2.5" SAS/SATA (HDD/SSD); up to 48 SFF devices in a chassis
Optional dual RAID controller for split access and attach to 8 devices separately
12Gbps SAS 3.0 and 6Gbps SATA 3.0
Single or dual controllers, RAID or HBA modes, or mix and match modes with dual controllers

PowerEdge FC430
Quarter-width, 1U, 2-socket high-density server sled, up to 8 sleds per FX2 chassis
Up to two Intel® Xeon® processor E5-2600 v4 product family with up to 18 cores per processor
8 x DDR4 DIMMs slots, 256GB max. Supports RDIMM / LRDIMM
High-performance storage options include up to 2 x 1.8" uSATA (HDD/SSD)
Expand storage density with the FD332: Up to 16 x SFF storage devices per FD332 102.4TB max capacity
An excellent choice for data centers that need to run mid-tier applications, web technology as well as dense, small form-factor compute applications.

Dell PowerEdge FN IO Module
The FN IO Module (FN IOM) is designed specifically for the FX2 chassis, simplifies cabling while optimizing server performance and instant plug-and-play connectivity. Supporting up to 2 FN IOMs per chassis, it includes up to 8 x 10GbE internal ports, plus redundant cooling fans and power supplies. There are 3 models:
FN410s 4-port SFP+ IO Module: 4 ports of SFP+ 10GbE connectivity, supports optical and DAC cable media
FN410t 4-port 10GBASE-T IO Module: 4 ports of 10GBASE-T connectivity, supports cost-effective copper media up to 100 meters
FN2210s 4-port Combination Fibre Channel/Ethernet IO Module: up to 2 ports of 2/4/8Gbps Fibre Channel2 plus 2 ports of SFP+ 10GbE; up to 4 ports SFP+ 10GbE (with reboot); NPG fibre
Dell EMC offers complete end-to-end services
Optimizing the IT lifecycle is vital. We have expert services
*
for all lifecycle phases that save you time and resources, reduce effort, and improve your IT experience.

Consulting
Consulting services give expert guidance to help you grow, optimize and transform your IT environment at your own pace and budget. We employ a broad range of certified consultants and engineers, backed by program management teams, who can deliver deep technical expertise. We give you the confidence that your project will be done right and on time.

Support
Gain the freedom to focus on your business transformation with the support expertise and insights Dell EMC is known for across the globe. Choose the right support based on the criticality of specific systems with available automated predictive analysis, collaborative third-party assistance and a Technology Service Manager.

Deployment
ProDeploy Enterprise Suite helps you get more out of technology starting on day one. Residency Service provides ongoing transition assistance to accelerate adoption. Trust our experts to lead deployments from basic hardware installations through planning, configuration and complex integrations to help you achieve business outcomes today and tomorrow.

Education
Education Services offers an expansive suite of training services with multiple delivery methods, including instructor-led, self-paced online and virtual instructor-led training. With comprehensive and flexible training programs, we make it easy to ensure your staff has the skills they need to successfully manage and utilize your new technology to its full potential.


Drivers, Manuals & Support

Dell Support
From drivers and manuals to diagnostic tools and replacement parts, Dell Product Support has you covered!