PowerEdge R7525 Rack Server
Powerful performance and flexibility
The Dell EMC PowerEdge R7525 is a highly scalable two-socket 2U rack server that delivers powerful performance and flexible configuration. It is ideal for all flash software-defined storage (SDS), virtual desktop infrastructure and data analytics workloads.
Semi Annual Sale: Extra $400 off with code SERVER400
PowerEdge R7525 Rack Server
Keep Your Hard Drive for Enterprise Services
Keep Your Component for Enterprise Services
Data Sanitization or Destruction for Ent Service
Configuration Services Asset Report
Services- Asset Tag on System Chassis (CFI)
AutoRAID Configuration - Standard
Semi Annual Sale: Extra $400 off with code SERVER400
Support prices are dependent on hardware and OS costs.
Order Code pe_r7525_13945_vi_vp
Features

Deliver breakthrough performance, innovation and density for traditional and emerging workloads
Data center evolution starts with modern platforms that scale easily and are optimized for application performance. The PowerEdge R7525 is built upon a scalable system architecture and provides choice and flexibility to meet performance demands. High-level specifications:
Up to 24 direct connect NVMe supports all flash AF8 vSAN Ready Node
Maximized storage and memory configuration option enables HPC, ML/DL/AI and rendering
Balanced core count and GPU to support maximum numbers of end users

Increase efficiency and accelerate operations
The Dell EMC OpenManage™ systems management portfolio delivers an efficient and comprehensive solution for PowerEdge servers through tailored, automated, and repeatable processes.
Automate server life cycle management with scripting via the iDRAC Restful API with Redfish conformance.
Simplify and centralize one to many management with the OpenManage Enterprise console.
Utilize the OpenManage Mobile app and PowerEdge Quick Sync 2 to easily manage servers using a phone or tablet.
Resolve issues with up to 72% less IT effort using automated proactive and predictive technology from ProSupport Plus and SupportAssist.*

Fortify your data center with integrated security
Every PowerEdge server is designed with a cyber resilient architecture, integrating security deeply into every phase in the lifecycle, from design to retirement.
Enhance security with platform enablement of AMD Secure Memory Encryption (SME) and Secure Encrypted Virtualization (SEV).
Operate your workloads on a secure platform anchored by cryptographically trusted booting and silicon root of trust.
Maintain server firmware safety with digitally signed firmware packages.
Detect and remediate unauthorized or malicious change with drift detection and system lockdown.
Securely and quickly wipe all data from storage media, including hard drives, SSDs and system memory with System Erase.
Dell EMC offers complete end-to-end services
Optimizing the IT lifecycle is vital. We have expert services
*
for all lifecycle phases that save you time and resources, reduce effort, and improve your IT experience.

Consulting
Consulting services give expert guidance to help you grow, optimize and transform your IT environment at your own pace and budget. We employ a broad range of certified consultants and engineers, backed by program management teams, who can deliver deep technical expertise. We give you the confidence that your project will be done right and on time.

Support
Gain the freedom to focus on your business transformation with the support expertise and insights Dell EMC is known for across the globe. Choose the right support based on the criticality of specific systems with available automated predictive analysis, collaborative third-party assistance and a Technology Service Manager.

Deployment
ProDeploy Enterprise Suite helps you get more out of technology starting on day one. Residency Service provides ongoing transition assistance to accelerate adoption. Trust our experts to lead deployments from basic hardware installations through planning, configuration and complex integrations to help you achieve business outcomes today and tomorrow.

Education
Education Services offers an expansive suite of training services with multiple delivery methods, including instructor-led, self-paced online and virtual instructor-led training. With comprehensive and flexible training programs, we make it easy to ensure your staff has the skills they need to successfully manage and utilize your new technology to its full potential.


Reviews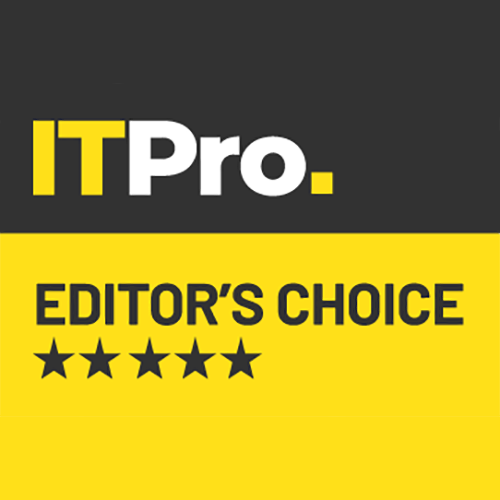 Drivers, Manuals & Support

Dell Support
From drivers and manuals to diagnostic tools and replacement parts, Dell Product Support has you covered!