Dell Wyse 5030
PCoIP Zero client built for VMware and Amazon WorkSpaces.

Tech Specs & Customization Wyse 5030 zero client
Additional Mounts and Accessories
SFP Fiber Connectivity - 1st selection
Hardware Support Services
Accidental Damage Service
Also included in this system
The following options and default selections are included with your order.
30W AC Adpater
Order Code xcto5030zerobtous
Features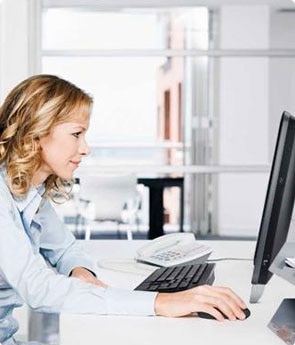 High quality computing, anywhere.
For virtual desktop or blade PC environments, the Wyse® 5000 series and 7000 series PCoIP zero clients for VMware and Amazon WorkSpaces deliver workstation-level performance. These dedicated hardware PCoIP engines deliver the highest level of display performance available for advanced applications, including CAD, 3D solids modeling, video editing and more.

Extremely compact and energy efficient, the 2-display Wyse 5000 series and 4-display 7000 series PCoIP zero clients are fully functional VMware Horizon end points that deliver a true PC-like experience. Both devices offer the full benefits of an efficient and secure centralized computing environment, like multiple display support, multimedia playback, HD audio and four USB peripheral ports.
Advanced performance. Higher quality.
The Wyse 5000 series and 7000 series PCoIP zero clients allow you to centrally manage your virtual desktops in a data center while still providing rich multimedia, high-resolution 3D graphics, HD media, and full USB peripheral interoperability locally over a LAN – or remotely,-over a WAN. Optimized compression algorithms operate in real-time to achieve the best possible image quality for the available network bandwidth.

Cool, simple performance.

The Wyse 5000 series and 7000 series PCoIP zero clients for VMware draw under 8 and 15.5 watts of power, respectively – creating cooler, quieter working environments. Each of these zero clients receive and decode signals from the PCoIP host to create standard PC interfaces for the display, USB peripherals and audio.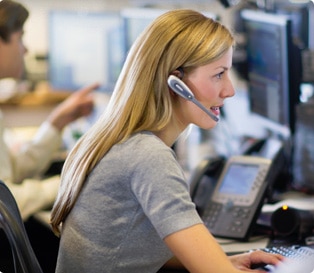 Get end-to-end support 24x7.
Dell Wyse thin clients feature a complete services portfolio including Deployment Services, ProSupport, Accidental Damage Service and Keep Your Hard Drive Service
*
giving you end-to-end support throughout the product lifecycle. Dell services portfolio for Wyse thin clients helps you streamline deployment and support so you can focus on innovation.
Drivers, Manuals & Support

Dell Support
From drivers and manuals to diagnostic tools and replacement parts, Dell Product Support has you covered!