View all configurations
XPS Tower Special Edition
🗙
1

/

7
XPS Tower Special Edition
10th Gen Intel® Core™ i7-10700 processor(8-Core, 16M Cache, 2.9GHz to 4.8GHz)

Windows 10 Pro 64-bit English

NVIDIA® GeForce® RTX 2070 SUPER™ 8GB GDDR6

16GB, 1x16GB, DDR4, 2933MHz

256GB M.2 PCIe NVMe Solid State Drive + 2TB 7200 rpm 3.5" SATA Hard Drive

500W Mineral White Bezel Chassis including optical drive
Save an Extra 10% with Coupon: WEEKEND10
XPS Tower Special Edition
Customize
Windows 10 Pro 64-bit English
NVIDIA® GeForce® RTX 2070 SUPER™ 8GB GDDR6
Monitor
If accessories are purchased, they may ship separately
Tray load DVD Drive (Reads and Writes to DVD/CD)
Sound Card
Onboard, Realtek Codec
Chassis Options
500W Mineral White Bezel Chassis including optical drive
Optical Software
Cyberlink Media Suite Essentials without Media
Software
For customers purchasing digitally delivered software, a high-speed internet connection is recommended.
Microsoft 365 (Word, Excel, Powerpoint, Outlook & more)
Help Me Choose
Work From Home Essentials
Also included in this system
The following options and default selections are included with your order.
No Speaker
Save an Extra 10% with Coupon: WEEKEND10
Order Code cto8940w10pcml5h
Features
Operating System
Available with Windows 10 Pro — for a smooth, versatile PC experience.

Performance that never wanes
Guaranteed power: The XPS Desktop Special Edition delivers outstanding performance with the power of up to 10th Gen Intel® Core™ i9 k-series processors featuring 10 cores and 20 threads. Now you can blaze through system-intensive applications like video editing, HD video playback, gaming, and VR capable graphics options from NVIDIA or AMD.

Power for everything you do: Stay in the flow with 10th Gen Intel® Core™ processor-powered XPS desktop that handles your creative projects with ease, like editing photos and videos, so they're ready to share in a flash. Immerse yourself in your favorite show, the latest popular game, or a new creative project – and never think twice about your PC's ability to keep up. Designed with you in mind, 10th Gen InteI® Core™ desktop processors give you the performance you've always wanted, for everything you do.

Get super powers: The GeForce® RTX 2070 SUPER™ is powered by the award-winning NVIDIA Turing™ architecture and has a superfast GPU with more cores and faster clocks to unleash your creative productivity and gaming dominance. It's time to gear up and get super powers.

Finish important tasks faster: Watch all your advanced applications perform at blazing speed with features including memory of up to 128GB DDR4 (32GB x4).

Killer™ Wireless: With advanced Wi-Fi 6 technology and theoretical throughput speeds of up to 2.4 Gbps, the Killer AX1650i is nearly 3 times as fast as the previous generation of 80MHz 2x2 AC products. It prioritizes streaming video, communication, and game traffic in your system for fast, smooth online experiences.

Intelligently and purposefully designed
Keep your cool: All of the decisions made through the design process for the XPS Desktop Special Edition were made purposefully to maximize performance and airflow. Starting with the use a front bezel which allows the airflow path to draw cool air from front to back over graphics cards and CPU, the power supply unit and the M.2 SSD storage. Finally, the open architecture layout means nothing is sitting on top of the CPU and GPU, limiting airflow.

Regulated cooling:  Our engineers designed this system to include voltage regulator cooling to ensure system optimal performance by maintaining adequate airflow over the VR components. They also selected an optimal location for the placement of the M.2 SSD to maximize performance and rigorous, proprietary testing ensures that all system components are kept cool, even under the most intensive loads.

Designed to stay quiet: The XPS Desktop Special Edition was designed to blend into your environment, whether that be a family room, office or kitchen, you can be assured your desktop will stay quiet, even when it's performing at its highest. The XPS Desktop uses high RPM fans, with a maximum system fan speed of 4500 rpm to more efficiently cool. Fans can run slower, therefore at lower acoustics

Prepared for your future needs
Endlessly expandable: When it comes to work or passion projects the more memory your system has, the better. Enjoy plenty of storage with capacity for one 3.5" HDD plus two 2.5" NB drives plus one internal optical drive. Three PCle slots let you add in sound cards, graphics cards, and more as you customize your machine.

Performance headroom: The XPS Tower PSU options allow for better performance upgrades during the life of your system. The 360W PSU supports a 65W processor plus up to 150W graphics. Even more, the optional 500W PSU supports up to 95W K-Series CPUs and 225W graphics.

Your command center: Connect all your devices in a snap with 10 total USB ports, including four front facing ports for easy access.

Easy to access: The optimized size of the XPS Desktop Special Edition required an innovative approach to maintaining tool-less access to the internal components. Once the side is removed you gain easy access to the chassis, so you can expand and upgrade seamlessly.

A desktop grounded in minimalism
Modern presence: Our designers made this desktop as beautiful on the outside as it is powerful on the inside so that it can seamlessly blend into the comfort of your own space. That's why the XPS is now smaller with virtually no trade-offs to its capabilities. Now available in Mineral White to match any furnishings or ambience.

Creator Edition: Expand what's possible
Every XPS Desktop badged with Creator Edition is fully equipped with the creative tools you need to make magic happen faster and better, so your art can be pushed to the edge.

Unleash the power to create: With Intel®'s latest 10th gen, up to 10 core, 20 threads i9k processor you can keep at your most demanding workloads for even longer.

Effortless multitasking: Enjoy smooth Adobe filter performance or robust layers of preset sample libraries in your music production with up to 128GB of memory.

Faster results: The rendering of high-resolution graphics and videos accelerates with performance class NVIDIA® graphics.

Dependability you can bank on: Designed and validated for content creation as part of NVIDIA's RTX Studio program and backed by NVIDIA Studio drivers, the XPS Desktop has undergone extensive testing with leading creative applications to deliver the performance and reliability you need so you can create at the speed of imagination.

Minimum recommended configuration: i5 processors, 16GB, 512GB, (discrete graphics are recommended for music production or graphic design).

Ports & Slots
1. Optical drive (optical drive eject button) | 2. Power button | 3. SD card slot | 4. Headset Jack | 5. USB 3.1 (x3) | 6. USB 3.1 Type-C (1) | 7. Audio ports (5.1 channel 3 jack) | 8. DisplayPort 1.2 (UMA only)*
 | 9. HDMI 1.4 (UMA only)*
 | 10. USB 3.1 (x4) | 11. USB 2.0 (x2) | 12. 10/100/1000 RJ-45
Ports may vary depending on graphics card.
NVIDIA
®
GeForce
®
GT 1030 2GB GDDR5: HDMI 2.0, 1x Single Link DVI-D
NVIDIA
®
GeForce
®
GTX 1650 SUPER
™
4GB GDDR6: 1x HDMI 2.0b, 1x DisplayPort 1.4, 1x Dual Link DVI
NVIDIA
®
GeForce
®
GTX 1660 SUPER™ 6GB GDDR6: 1x HDMI 2.0b, 1x DisplayPort 1.4, 1x Dual Link DVI
NVIDIA
®
GeForce
®
GTX 1660 Ti 6GB GDDR6: 1x HDMI 2.0b, 1x DisplayPort 1.4, 1x Dual Link DVI
NVIDIA
®
GeForce RTX™ 2060 6GB GDDR6: 1x HDMI 2.0b, 1x DP 1.4, 1x Dual Link DVI
NVIDIA
®
GeForce
®
RTX 2060 SUPER™ 6GB GDDR6: 1x HDMI 2.0b, 1x DP 1.4, 1x Dual Link DVI
NVIDIA
®
GeForce
®
RTX 2070 SUPER™ 8GB GDDR6: : 3x DisplayPort 1.4, 1x HDMI 2.0b
AMD
®
Radeon™ RX 5600 6GB GDDR6: 3x DisplayPort 1.4 with DSC , 1x HDMI 2.0b
AMD® Radeon™ RX 5300 3GB GDDR6: 2x DisplayPort 1.4, 1x HDMI 2.0b
AMD® Radeon™ RX 5700 8GB GDDR6: 3x DisplayPort 1.4 , 1x HDMI 2.0b
AMD® Radeon™ RX 5700 XT 8GB GDDR6: 3x DisplayPort 1.4 , 1x HDMI 2.0b
NVIDIA ® GeForce RTX™ 3070 8GB GDDR6: 3x DisplayPort 1.4a, 1x HDMI 2.1

Dimensions & Weight
1. Height: 14.4" (367 mm) without feet, 15.5" (393 mm) with feet| 2. Width: 6.7" (169 mm) | 3. Depth: 12.1" (308 mm) | Starting Weight: 13.89 lb (6.3 kg)
*

Essential accessories for your XPS Desktop Special Edition
Maximize the performance of your desktop with Dell-recommended essential accessories. Look for these great products and more at checkout.

Dell Wireless Keyboard & Mouse Combo | KM7120W
Keep your desk clutter-free with a premium wireless keyboard and mouse combo featuring a compact design and wireless connectivity.

Dell 27 Monitor | S2721D
27" lifestyle-inspired QHD monitor with outstanding visuals for an amazing entertainment experience.

Dell UltraSharp 34 Monitor - U3415W
Discover one of the world's first 34 inch 21:9 curved monitors with a panoramic view, cinematic WQHD resolution and superb sound.
All of the support. None of the hassle.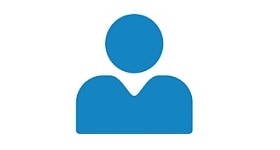 ProSupport Plus
Get anytime priority access to ProSupport engineers and proactive, predictive automated support, damage protection for drops, spills, surges and more.
*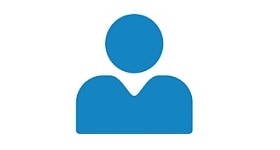 ProSupport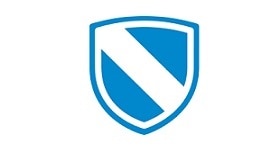 Accidental Damage Protection
Minimize the unplanned expenses and downtime by protecting you against unforeseen mishaps caused by drops, spills, surges and breaks.
*
Drivers, Manuals & Support

Dell Support
From drivers and manuals to diagnostic tools and replacement parts, Dell Product Support has you covered!