Smart Value Power Edge R6525 Server Basic
🗙
1

/

4
Smart Value Power Edge R6525 Server Basic
Ideal para entornos de virtualización densos
El Dell EMC PowerEdge R6525 es un servidor 1U de dos sockets que ofrece rendimiento e innovación para gestionar las cargas de trabajo como la HPC, la VDI y la virtualización.
Descuento directo! Ahorre hasta 36%
Smart Value Power Edge R6525 Server Basic
Processor Thermal Configuration
Memory Configuration Type
Memory DIMM Type and Speed
Boot Optimized Storage Cards
RAID/Internal Storage Controllers
Hard Drives for 2nd RAID Container
Hard Drives (PCIe SSD/Flex Bay)
BIOS and Advanced System Configuration Settings
Advanced System Configurations
Embedded Systems Management
Ethernet Mezzanine Adapters
Additional Network Adapters
NVMe and PCIe Storage Adapters
GPU/FPGA/Acceleration Cards
Optics and Cables for Network Adapters
Additional Virtual Machines for Windows Server OS
iDRAC System Management Options
Virtualization Software and Support
Dell Services: Extended Service
Dell Services:14G/15G Services Promotion
Keep Your Hard Drive for Enterprise Services
Keep Your Component for Enterprise Services
Dell Services: On-site Diagnosis Service
Warranty Upgrades - Non-Std/Local POS
Dell Services: Deployment Services
Dell SDS Residency Service
Anti Theft Device & Asset Tagging
Dell Services: GCP/OEM PM
Custom Delivery Logistics
Configuration Services Asset Report
Additional Shipping Box Labels
Systems Management Software
Configuration Services – Custom (Quoting Only)
Data Sanitization or Destruction for Ent Service
Incluido también en este sistema
Su pedido incluye las siguientes opciones y selecciones por defecto.
Enterprise Order - EMEA
Descuento directo! Ahorre hasta 36%
Smart Value Power Edge R6525 Server Basic
Precio de Dell
3.152,45 €
Precio sin IVA, gastos de envío excluidos (salvo disposición en contrario)
Los precios de la asistencia y los servicios dependen de las opciones de hardware y sistema operativo
Envío desde la fábrica en 14 - 16 días laborables
Código de pedido per652501a
Características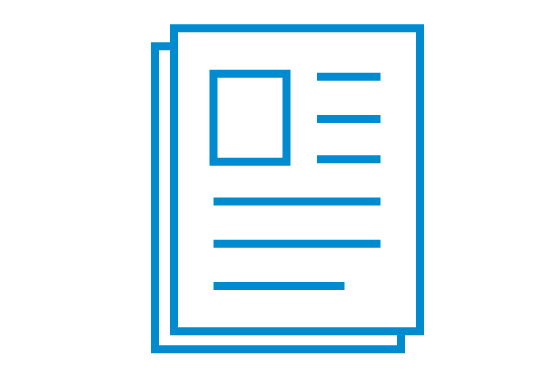 Recursos de servidores PowerEdge R6525

Convierta la infraestructura de computación en ventajas empresariales
El R6525 es una plataforma 1U de dos sockets de alta densidad que se especializa en la velocidad de los datos. La plataforma es perfecta para las cargas de trabajo de procesamiento de transaciones en línea, que garantizan la eficiencia de las empresas de comercio electrónico. El R6525 es ideal para la virtualización, tal como demuestran los impresionantes resultados de benchmark de VMmark con vSAN. Asimismo, el R6525 está disponible con Ready Solutions para la HPC de las ciencias biológicas, el sector de la fabricación, la prevención de pérdidas en el sector minorista con IA y vSAN.

Proporcione un rendimiento, una innovación y una densidad informática revolucionarios
El Dell EMC PowerEdge R6525 es un servidor de montaje en rack 1U de dos sockets muy configurable que ofrece un rendimiento y una innovación equilibrados y sobresalientes para los entornos informáticos densos. Es ideal tanto para aplicaciones y cargas de trabajo tradicionales como para las nuevas formas de trabajar, entre las que se incluyen la informática de alto rendimiento (HPC), las infraestructuras de escritorio virtual (VDI) densas y la virtualización.
64 núcleos de procesamiento y velocidades de transferencia de datos más rápidas con PCIe Gen4
Velocidades de memoria de hasta 3200 MT/s para reducir la latencia y proporcionar una respuesta más rápida
Compatibilidad con varias GPU para acelerar el rendimiento de las VDI del usuario final
El PowerEdge 1U con más núcleos que incorpora aislamiento criptográfico entre el hipervisor y la MV
Gestión de sistemas y soluciones de seguridad

OpenManage Systems Management
La cartera de Dell EMC OpenManage Systems Management le ayuda a dominar la complejidad del entorno informático con herramientas y soluciones para descubrir, supervisar, gestionar, actualizar e implementar la infraestructura de PowerEdge.

Automatización inteligente
Las soluciones PowerEdge y OpenManage integran herramientas en toda la cartera con las que las organizaciones pueden automatizar el ciclo de vida del servidor, optimizar las operaciones y escalar de forma eficiente y sencilla.

Seguridad integrada
Los servidores Dell EMC PowerEdge cuentan con una arquitectura ciberresiliente que integra la seguridad en todas las fases del ciclo de vida del producto, desde la raíz de confianza de silicio y la verificación de componentes seguros hasta el firmware certificado, la detección de desfases y la recuperación del BIOS.
Dell EMC ofrece servicios integrales completos
La optimización del ciclo de vida de la tecnología informática es fundamental. Contamos con servicios expertos
*
para todas las fases del ciclo de vida que le ahorran tiempo y recursos, reducen el esfuerzo y mejoran su experiencia de uso de la tecnología informática.

Asesoría
Los servicios de asesoría le ofrecen la orientación de expertos para ayudarle a ampliar, optimizar y transformar su entorno informático a su propio ritmo y sin salirse de su presupuesto. Tenemos en plantilla a una amplia gama de ingenieros y asesores certificados, respaldados por equipos de gestión de programas, que ponen a su disposición sus profundos conocimientos técnicos. Le aportamos la confianza de saber que su proyecto se realizará correctamente y en plazo.

Asistencia
Gane plena libertad para centrarse en su transformación empresarial gracias al conocimiento y a la experiencia que, en el ámbito de la asistencia, otorgan a Dell EMC un reconocimiento mundial. Elija la asistencia adecuada en función de la importancia de sistemas específicos con las opciones disponibles de análisis predictivos automatizados, asistencia conjunta con terceros y un gestor de servicios tecnológicos.

Implementación
ProDeploy Enterprise Suite le ayuda a sacar más rendimiento a la tecnología desde el primer día. El servicio de residencia proporciona asistencia continua para acelerar la implementación. Confíe en nuestros expertos para que se encarguen de las implementaciones, desde la instalación del hardware básico hasta la planificación, la configuración y las integraciones complejas. De esta manera, alcanzará sus objetivos empresariales presentes y futuros.

Education
Education Services ofrece una amplia suite de servicios de formación, con cursos que se imparten en múltiples modalidades para que pueda elegir, como la formación dirigida por un instructor, la formación en el sitio web a su propio ritmo y la formación dirigida por un instructor virtual. Gracias a programas de formación flexibles e integrales, le damos facilidades para garantizar que su personal desarrolle las aptitudes necesarias para administrar correctamente la nueva tecnología y utilizarla en todo su potencial.


Controladores, manuales y asistencia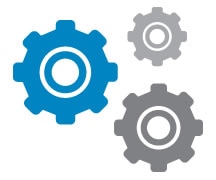 Asistencia de Dell
Desde controladores y manuales hasta herramientas de diagnóstico y piezas de repuesto, con la Asistencia para productos Dell lo tendrá todo cubierto.