Smart Value PowerEdge R7425 Server Basic
Preparado para las cargas de trabajo que procesan grandes volúmenes de datos
Consiga un TCO (Coste total de propiedad) excepcional con este servidor para rack de 2U y 2 sockets que rinde en los análisis de datos, la HPC y las implementaciones definidas por software de ampliación vertical y enlazadas a la memoria.
¡Envío gratuito!
Precio sin IVA, gastos de envío excluidos (salvo disposición en contrario)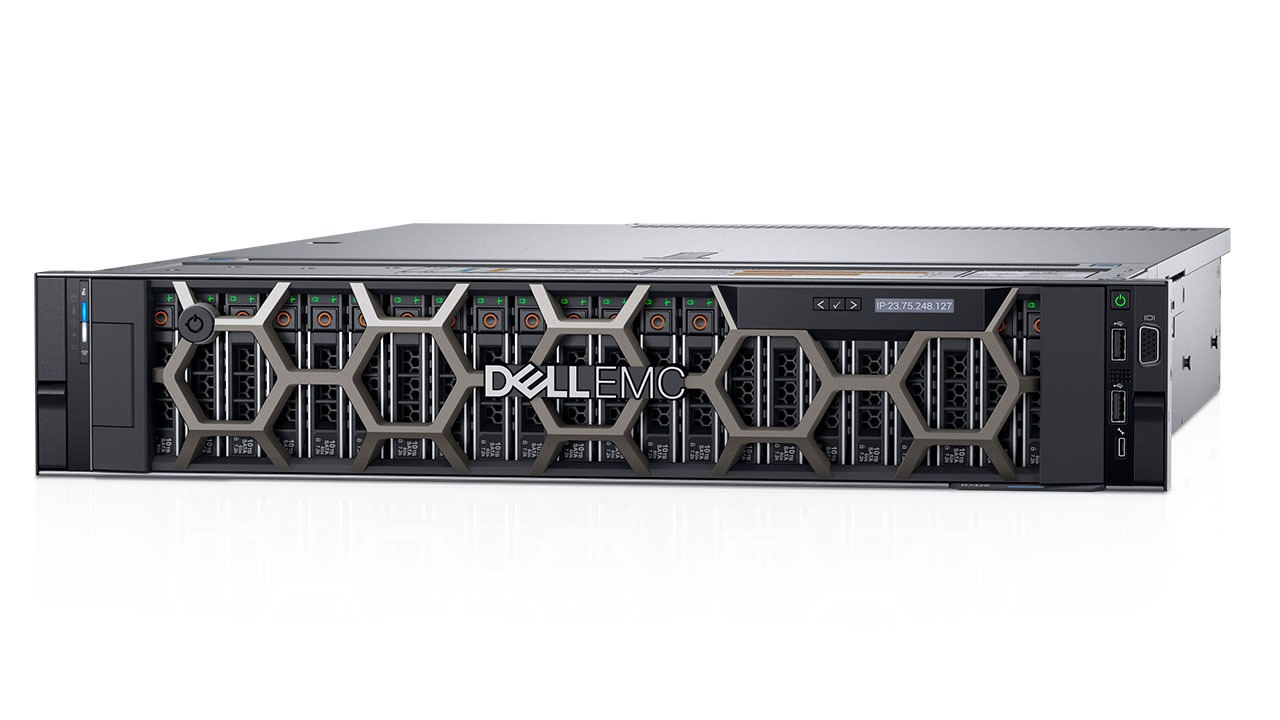 Vídeo: Servidor para rack PowerEdge R7425 1:19
Especificaciones técnicas Smart Value PowerEdge R7425 Server Basic
Processor Thermal Configuration
Memory Configuration Type
Memory DIMM Type and Speed
Tarjetas de almacenamiento optimizado para arranque
Additional Virtual Machines for MS2016
Virtualization software and Support
Hard Drives for 2nd RAID Container
Hard Drives (PCIe SSD/Flex Bay)
BIOS and Advanced System Configuration Settings
Advanced System Configurations
Embedded Systems Management
NVME and PCIe Storage Adapters
GPU/FPGA/Acceleration Cards
IDSDM and VFlash Card Reader
iDRAC Systems Management Options
Warranty Upgrades - Non-Std/Local POS
Services - Keep your Components
Diagnosis On-Site Service - OSD
Servicios de implementación

Dell Services : Solution Services
Incluido también en este sistema
Su pedido incluye las siguientes opciones y selecciones por defecto.
Enterprise Order - EMEA
¡Envío gratuito!
Smart Value PowerEdge R7425 Server Basic
Precio de Dell
2.821,95 €
Precio sin IVA, gastos de envío excluidos (salvo disposición en contrario)
Los precios de la asistencia dependen del coste del hardware y SO.
Envío en 8 - 10 días laborables
Código de pedido per742501_vsp
Características

Rendimiento de ampliación vertical para la informática extrema
La plataforma PowerEdge R7425 es una solución con un bajo TCO (Coste total de propiedad) para los análisis de datos, la cloud híbrida y las implementaciones definidas por software de ampliación vertical. Añada fácilmente una capacidad extrema de almacenamiento y memoria para dar servicio a las cargas de trabajo de baja latencia que procesan grandes volúmenes de datos. Con hasta 64 núcleos, 128 líneas PCIe y hasta 32 DIMM, el servidor R7425 proporciona la relación equilibrada de computación y E/S que le permite abordar proyectos exigentes basados en un uso intensivo de datos.

Se ha optimizado para estos usos:

HPC

VDI Cloud Client Computing

Análisis en línea/de bases de datos

Entornos definidos por software de ampliación vertical

Excepcional flexibilidad de configuración
El servidor para rack Dell PowerEdge R7425 agiliza el rendimiento de las cargas de trabajo para llevar la eficiencia de las aplicaciones al nivel más avanzado. El servidor R7425, con hasta 2 procesadores AMD EPYC™ de clase empresarial, le ofrece una arquitectura adaptable orientada a diversos entornos y cargas de trabajo.
Optimice la memoria y la flexibilidad de E/S con hasta 32 DIMM DDR4 y 128 líneas PCIe.
Consiga un alto rendimiento del almacenamiento con hasta 24 SSD NVMe.
Aumente la capacidad de memoria hasta 2 terabytes para los análisis de bases de datos.
Maximice las instancias de VDI con hasta 64 núcleos.

Automatice la productividad con una gestión integrada e inteligente
La automatización inteligente de Dell EMC OpenManage le permite invertir menos tiempo en el mantenimiento rutinario para que pueda centrarse en prioridades esenciales para la empresa.
Maximice el tiempo de actividad y reduzca el esfuerzo informático para resolver problemas en un 72 %* con ProSupport Plus y SupportAssist.
Aproveche las consolas de administración que ya tiene con las fáciles integraciones para VMware® vSphere®, Microsoft® System Center y Nagios®.
Mejore la productividad con Dell EMC iDRAC9 sin agentes para beneficiarse de una gestión automatizada.
Simplifique la implementación con los perfiles de servidor y la consola de última generación de OpenManage para preparar y configurar los servidores de un modo rápido y ampliable.

Refuerce las defensas de su centro de datos con una protección completa
Disfrute de una arquitectura completa y ciberresistente con seguridad integrada en cada servidor que le ayuda a proteger sus datos.


Proteja el firmware y la configuración del servidor de los cambios malintencionados con la nueva medida de seguridad de bloqueo de la configuración.

Use el borrado del sistema del almacenamiento local para contribuir a garantizar la privacidad de los datos al retirar los servidores del servicio o reutilizarlos con otra finalidad.

Automatice las actualizaciones que comprueban las dependencias de los archivos y la secuencia de actualización adecuada antes de implementarlas independientemente del sistema operativo o el hipervisor.

Tenga pleno control sobre las consolas de firmware gracias a una autenticación integrada que se ha desarrollado para que solo se puedan ejecutar las actualizaciones debidamente firmadas.
Dell EMC ofrece servicios integrales completos
La optimización del ciclo de vida de la tecnología informática es fundamental. Contamos con servicios expertos
*
para todas las fases del ciclo de vida que le ahorran tiempo y recursos, reducen el esfuerzo y mejoran su experiencia de uso de la tecnología informática.

Suite ProSupport Enterprise
Gane plena libertad para centrarse en su transformación empresarial gracias al conocimiento y a la experiencia que, en el ámbito de la asistencia, otorgan a Dell EMC un reconocimiento mundial. Elija la asistencia adecuada en función de la importancia de sistemas específicos con las opciones disponibles de análisis predictivos automatizados, asistencia conjunta con terceros y gestión de cuentas de servicio.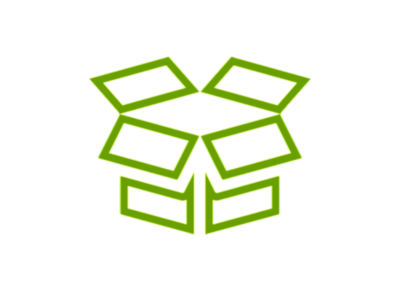 ProDeploy
ProDeploy Enterprise Suite le ayuda a aprovechar al máximo la tecnología desde el primer día. Confíe en nuestros expertos para dirigir las implementaciones, desde las instalaciones de hardware básicas hasta la planificación, la configuración y las integraciones complejas. Nuestra completa suite de servicios de implementación y certificaciones profesionales puede ayudarle a lograr resultados empresariales ahora y en el futuro.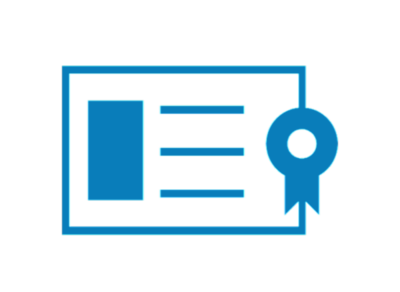 Formación y certificación
Education Services ofrece una amplia suite de servicios de formación, con cursos que se imparten en múltiples modalidades para que pueda elegir, como la formación dirigida por un instructor, en el sitio web a su propio ritmo y dirigida por un instructor virtual. Gracias a programas de formación flexibles e integrales, le damos facilidades para garantizar que su personal desarrolle las aptitudes necesarias para administrar correctamente la nueva tecnología y utilizarla en todo su potencial.

Asesoría
Los servicios de asesoría le ofrecen la orientación de expertos para ayudarle a ampliar, optimizar y transformar su entorno informático a su propio ritmo y sin salirse de su presupuesto. Tenemos en plantilla a una amplia gama de ingenieros y asesores certificados, respaldados por equipos de gestión de programas, que ponen a su disposición sus profundos conocimientos técnicos. Le aportamos la confianza de saber que su proyecto se realizará correctamente y en plazo.

Financiación y arrendamiento
Deje que las numerosas opciones de financiación y arrendamiento de Dell Financial Services™ le ayuden a encontrar oportunidades en su organización en lo que respecta a gastos de capital, gastos de operación y flujo de caja.
Controladores, manuales y asistencia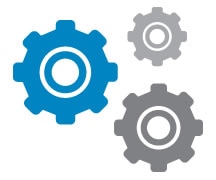 Asistencia de Dell
Desde controladores y manuales hasta herramientas de diagnóstico y piezas de repuesto, con la Asistencia para productos Dell lo tendrá todo cubierto.