Smart Value Power Edge R240 Ideal Print Server.
🗙
1

/

5
Smart Value Power Edge R240 Ideal Print Server.
La simplificación del cálculo
Aumente el rendimiento, mejore la capacidad de escalado y simplifique la infraestructura informática con un servidor básico de rack 1U diseñado el alojamiento web y las aplicaciones multiuso.
Descuento directo! Ahorre hasta 33%
Smart Value Power Edge R240 Ideal Print Server.
Trusted Platform Module (TPM)
Processor Thermal Configuration
Memory Configuration Type
Memory DIMM Type and Speed
Boot Optimized Storage Cards
Additional Virtual Machines for MS2016
Virtualization software and Support
RAID/Internal Storage Controllers
BIOS and Advanced System Configuration Settings
Advanced System Configurations
Configuration Services Asset Report
AutoRAID Configuration - Standard
BIOS Configuration - Standard
Configuration Services Miscellaneous - Standard
Embedded Systems Management
IDSDM and VFlash Card Reader
iDRAC Systems Management Options
Shipping Box Labels - Standard
System Asset Identification - Standard
Keep Your Hard Drive for Enterprise Services
Keep Your Component for Enterprise Services
GCP/OEM PM for 14G PowerEdge Servers
Diagnosis On-Site Service
Data Sanitization or Destruction for Ent Service
Incluido también en este sistema
Su pedido incluye las siguientes opciones y selecciones por defecto.
Enterprise Order - EMEA
Descuento directo! Ahorre hasta 33%
Smart Value Power Edge R240 Ideal Print Server.
Precio sin IVA, gastos de envío excluidos (salvo disposición en contrario)
Los precios de la asistencia y los servicios dependen de las opciones de hardware y sistema operativo
Envío desde la fábrica en 7 - 9 días laborables
Código de pedido per2409b
Características

Diseñado para los negocios que cuidan del presupuesto
Características para empresas a un precio asequible
Mejore el rendimiento con cuentas de núcleo un 100 %* más altas. Los clientes pueden elegir un procesador Intel® Xeon® E-2200 de 4, 6 u 8 núcleos
Trabaje con conjuntos de datos de hasta 4 DDR4 DIMM y con un máximo de 64 GB de RAM
Reduzca los costes operativos con refrigeración multivectorial que calcula y proporciona automáticamente el flujo de aire necesario para una refrigeración óptima

Servidor adaptable para satisfacer las necesidades cambiantes de la informática
Escale con funciones fiables y seguras en las que puede confiar
Mejore el rendimiento informático y la capacidad de ejecutar varias aplicaciones al mismo tiempo con un procesador Intel Xeon E-2200 de 4, 6 u 8 núcleos
Gestione el crecimiento de datos con hasta 4 discos duros de 3,5" con cable o conectables en caliente
Trabaje con conjuntos de datos de hasta 4 DDR4 DIMM y con un máximo de 64 GB de RAM

Simplifique su infraestructura informática
Reduzca el tiempo y el esfuerzo derivados de gestionar entornos de TI mediante la automatización de las tareas diarias.
Implemente varios servidores con iDRAC Group Manager, una consola multicontrol integrada
Acceda de forma remota a los servidores en cualquier momento desde su dispositivo móvil con OpenManage Mobile (con OpenManage Enterprise)
Resuelva los problemas con hasta un 72 % menos de esfuerzo a través de la tecnología automatizada, proactiva y predictiva de ProSupport Plus y SupportAssist. *
Dell EMC ofrece servicios integrales completos
La optimización del ciclo de vida de la tecnología informática es fundamental. Contamos con servicios expertos
*
para todas las fases del ciclo de vida que le ahorran tiempo y recursos, reducen el esfuerzo y mejoran su experiencia de uso de la tecnología informática.

Suite ProSupport Enterprise
Gane plena libertad para centrarse en su transformación empresarial gracias al conocimiento y a la experiencia que, en el ámbito de la asistencia, otorgan a Dell EMC un reconocimiento mundial. Elija la asistencia adecuada en función de la importancia de sistemas específicos con las opciones disponibles de análisis predictivos automatizados, asistencia conjunta con terceros y gestión de cuentas de servicio.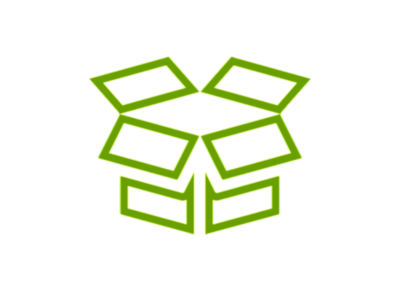 ProDeploy
ProDeploy Enterprise Suite le ayuda a aprovechar al máximo la tecnología desde el primer día. Confíe en nuestros expertos para dirigir las implementaciones, desde las instalaciones de hardware básicas hasta la planificación, la configuración y las integraciones complejas. Nuestra completa suite de servicios de implementación y certificaciones profesionales puede ayudarle a lograr resultados empresariales ahora y en el futuro.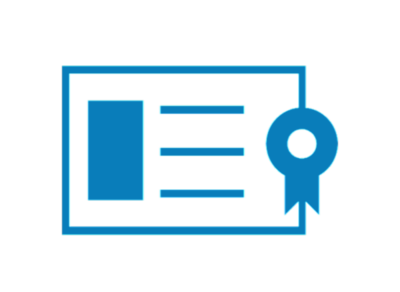 Formación y certificación
Education Services ofrece una amplia suite de servicios de formación, con cursos que se imparten en múltiples modalidades para que pueda elegir, como la formación dirigida por un instructor, en el sitio web a su propio ritmo y dirigida por un instructor virtual. Gracias a programas de formación flexibles e integrales, le damos facilidades para garantizar que su personal desarrolle las aptitudes necesarias para administrar correctamente la nueva tecnología y utilizarla en todo su potencial.

Asesoría
Los servicios de asesoría le ofrecen la orientación de expertos para ayudarle a ampliar, optimizar y transformar su entorno informático a su propio ritmo y sin salirse de su presupuesto. Tenemos en plantilla a una amplia gama de ingenieros y asesores certificados, respaldados por equipos de gestión de programas, que ponen a su disposición sus profundos conocimientos técnicos. Le aportamos la confianza de saber que su proyecto se realizará correctamente y en plazo.

Financiación y arrendamiento
Deje que las numerosas opciones de financiación y arrendamiento de Dell Financial Services™ le ayuden a encontrar oportunidades en su organización en lo que respecta a gastos de capital, gastos de operación y flujo de caja.
Controladores, manuales y asistencia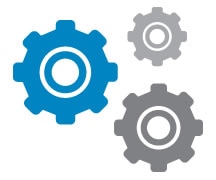 Asistencia de Dell
Desde controladores y manuales hasta herramientas de diagnóstico y piezas de repuesto, con la Asistencia para productos Dell lo tendrá todo cubierto.