Smart Value Power Edge T140 Server Basic.
🗙
1

/

4
Smart Value Power Edge T140 Server Basic.
Céntrate en tu negocio mientras gestionamos el aspecto informático
Un servidor inicial fácil de usar, seguro y práctico para las empresas en crecimiento. Ideal para servicios de archivos e impresión y aplicaciones de punto de venta.
Descuento directo! Ahorre hasta 45%
Smart Value Power Edge T140 Server Basic.
Trusted Platform Module (TPM)
Memory Configuration Type
Memory DIMM Type and Speed
Boot Optimized Storage Cards
Additional Virtual Machines for MS2016
Virtualization software and Support
RAID/Internal Storage Controllers
BIOS and Advanced System Configuration Settings
Advanced System Configurations
Configuration Services Asset Report
AutoRAID Configuration - Standard
BIOS Configuration - Standard
Configuration Services Miscellaneous - Standard
Embedded Systems Management
iDRAC Systems Management Options
Shipping Box Labels - Standard
System Asset Identification - Standard
Engineering/Informational(Multi Select)
Keep Your Hard Drive for Enterprise Services
Keep Your Component for Enterprise Services
Diagnosis On-Site Service
Data Sanitization or Destruction for Ent Service
Incluido también en este sistema
Su pedido incluye las siguientes opciones y selecciones por defecto.
Enterprise Order - EMEA
Descuento directo! Ahorre hasta 45%
Smart Value Power Edge T140 Server Basic.
Precio sin IVA, gastos de envío excluidos (salvo disposición en contrario)
Los precios de la asistencia y los servicios dependen de las opciones de hardware y sistema operativo
Envío desde la fábrica en 5 - 7 días laborables
Código de pedido pet1401b
Características

El servidor inicial más práctico
El Dell EMC PowerEdge T140 le permite centrarse en su negocio con un práctico servidor inicial para empresas. Organice sus datos en un único repositorio central.
El T140 le permite gestionar las cargas de trabajo habituales del negocio de forma rentable.
Es perfecto para aplicaciones empresariales de:
Archivo e impresión
Correo y mensajería
Punto de venta
Finanzas

Facilite su implantación
El Dell EMC PowerEdge T140 le permite centrarse en su negocio. No se preocupe por la infraestructura informática, nosotros nos encargamos de ella.
Trabaje de forma más eficiente con un 50 % más de núcleos con el procesador Intel Xeon E-2200, una velocidad de transferencia de datos un 11 % más rápida y un 20 % más de líneas de PCIe*
Consiga una instalación un 66 % más rápida con el paquete de servicios ProDeploy*
Resuelva problemas con un esfuerzo informático un 72 % inferior con la tecnología automatizada proactiva y predictiva de ProSupport Plus y SupportAssist*
Aproveche las opciones de colocación de torre flexibles con una acústica silenciosa y una gran eficacia térmica

Proteja su información en todo momento
El Dell EMC PowerEdge T140 le permite centrarse en su negocio mientras protegemos sus datos.
Disfrute de una arquitectura completa y ciberresistente con seguridad integrada en cada servidor que le ayuda a proteger sus datos.
Proteja sus datos y los de su cliente
Proteja sus datos con RAID de software que guarda los datos automáticamente
Proteja su servidor frente a cambios maliciosos con el modo de iDRAC9 Enterprise Server Lockdown.
Proteja la privacidad de los datos al readaptar o retirar servidores con System Erase del almacenamiento local
Dell EMC ofrece servicios integrales completos
La optimización del ciclo de vida de la tecnología informática es fundamental. Contamos con servicios expertos
*
para todas las fases del ciclo de vida que le ahorran tiempo y recursos, reducen el esfuerzo y mejoran su experiencia de uso de la tecnología informática.

Suite ProSupport Enterprise
Gane plena libertad para centrarse en su transformación empresarial gracias al conocimiento y a la experiencia que, en el ámbito de la asistencia, otorgan a Dell EMC un reconocimiento mundial. Elija la asistencia adecuada en función de la importancia de sistemas específicos con las opciones disponibles de análisis predictivos automatizados, asistencia conjunta con terceros y gestión de cuentas de servicio.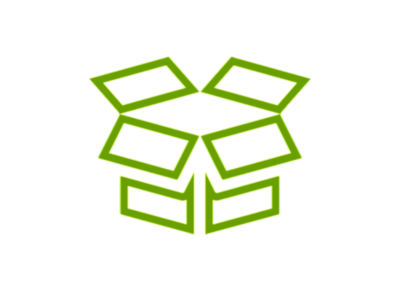 ProDeploy
ProDeploy Enterprise Suite le ayuda a aprovechar al máximo la tecnología desde el primer día. Confíe en nuestros expertos para dirigir las implementaciones, desde las instalaciones de hardware básicas hasta la planificación, la configuración y las integraciones complejas. Nuestra completa suite de servicios de implementación y certificaciones profesionales puede ayudarle a lograr resultados empresariales ahora y en el futuro.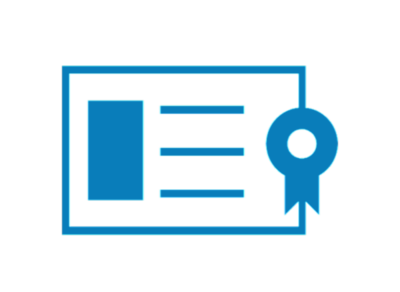 Formación y certificación
Education Services ofrece una amplia suite de servicios de formación, con cursos que se imparten en múltiples modalidades para que pueda elegir, como la formación dirigida por un instructor, en el sitio web a su propio ritmo y dirigida por un instructor virtual. Gracias a programas de formación flexibles e integrales, le damos facilidades para garantizar que su personal desarrolle las aptitudes necesarias para administrar correctamente la nueva tecnología y utilizarla en todo su potencial.

Asesoría
Los servicios de asesoría le ofrecen la orientación de expertos para ayudarle a ampliar, optimizar y transformar su entorno informático a su propio ritmo y sin salirse de su presupuesto. Tenemos en plantilla a una amplia gama de ingenieros y asesores certificados, respaldados por equipos de gestión de programas, que ponen a su disposición sus profundos conocimientos técnicos. Le aportamos la confianza de saber que su proyecto se realizará correctamente y en plazo.

Financiación y arrendamiento
Deje que las numerosas opciones de financiación y arrendamiento de Dell Financial Services™ le ayuden a encontrar oportunidades en su organización en lo que respecta a gastos de capital, gastos de operación y flujo de caja.
Controladores, manuales y asistencia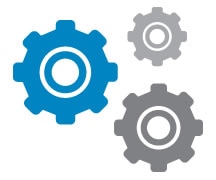 Asistencia de Dell
Desde controladores y manuales hasta herramientas de diagnóstico y piezas de repuesto, con la Asistencia para productos Dell lo tendrá todo cubierto.