Huippuluokan 17,3 tuuman ISV-sertifioitu mobiilitehotyöasema
Ota seuraava visionäärinen askel hämmästyttävän 17 tuuman Dell Precision M6600 -tehotyöaseman avulla. Tyylikkäässä ja luotettavassa ammattilaisjärjestelmässä yhdistyvät uskomaton käsittely- ja grafiikkateho sekä tuottavuutta parantavat ominaisuudet.
Tätä tuotetta ei enää voi ostaa verkosta. Palaa etusivulle ja hae asiaan liittyviä kohteita.
Dell Precision M6600 -mobiilitehotyöasema
Precision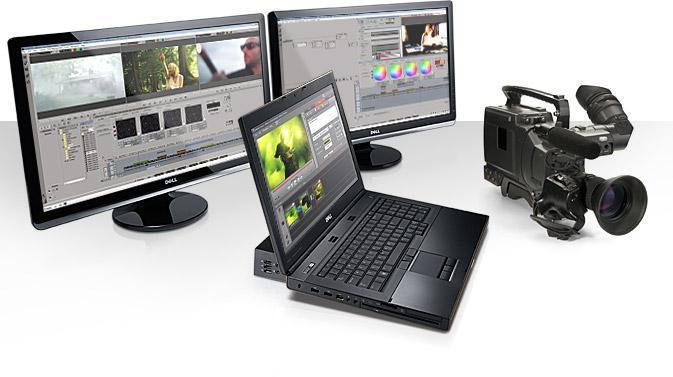 Productivity amplified
Sacrifice nothing and get even more in a light and powerful system. Providing incredible desktop-worthy performance to handle some of your most demanding applications, this durable powerhouse offers an extensive display with exceptional graphics capability.
Windows 7 Ultimate
Powerful Intel® Core™ processors with options up to Intel® Core™ i7 processor Extreme Edition and upgradable to include Intel® vPro™ technology 
Fast rendering with professional AMD or NVIDIA® discrete graphics with up to 4GB* of dedicated memory
Blistering performance with extensive DDR3 memory with four dual in-line memory module (DIMM) slots for up to 32GB* of 1333MHz memory or up to 16GB* of 1600MHz memory
Accurate color reproduction and brilliant clarity with astonishing display options
Connect to virtually all your peripherals with a bevy of ports, including USB 3.0, USB 2.0, DisplayPort™, VGA, HDMI™ and eSATA™
NVIDIA Optimus™ technology intelligently provides graphics performance when you need it and can help extend battery life when you don't
AMD Eyefinity™ technology supports up to five total displays when docked and three when undocked*
Tuottavuutta liikkuessa
Minne tahansa työ sinut viekin, Dell Precision M6600:n parannetun käytettävyyden ja monipuolisten toimintojen ansiosta saat entistä lyhyemmässä ajassa entistä enemmän aikaan.

Varmista tuottavuutesi heikoissa valaistusolosuhteissa valinnaisen taustavalaistun näppäimistön avulla.
Pidä yhteyttä liikkuessa hyödyntämällä langattomia* yhteysvaihtoehtoja, muun muassa WLANia, mobiililaajakaistaa, WiMaxia ja Bluetoothia.
Kuljeta kaikkia digitaalisia resurssejasi kätevästi mukana, kahdella kiintolevyllä ja SSD MiniCard -korteilla on käytettävissä jopa 1,6 Tt* tallennustilaa.
Suojaa arvokkainta resurssiasi, immateriaaliomaisuuttasi, valinnaisen Dell DataSafe -salauksen, sormenjälkilukijan sekä System Track -suojaus- ja palautuspalvelun avulla.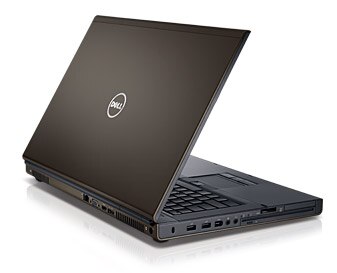 Vakaata luotettavuutta
Tehokkuutta ja luotettavuutta vaativille ammattilaisille tarkoitettu Precision M6600 on suunniteltu pitkää ja huoletonta käyttöikää sekä vaivatonta huollettavuutta ajatellen:

ISV-sertifiointi takaa ohjelmiston luotettavan toiminnan vaativia sovelluksia käytettäessä
Luja ja kestävä, alumiinista ja magnesiumseoksesta valmistettu kotelo antaa tyylikkään ja ammattimaisen vaikutelman
Yhteensopivuus Dellin E-tuoteperheen telakointiratkaisujen kanssa
Järeät hallintatoiminnot, kuten Intel vPro, takaavat laitteen ongelmattoman toiminnan ja pitävät IT-kustannukset kurissa
Nopeasti irrotettava pohjaluukku helpottaa pääsyä järjestelmän tärkeisiin osiin
Nopeasti reagoiva putoamisanturi auttaa estämään tietojen menettämisen järjestelmän pudotessa
Suunniteltu kestävyyttä ajatellen, täyttää äärilämpötiloja, tärinää, pölyn sietokykyä, korkeutta merenpinnasta ja iskunkestävyyttä koskevat MIL-STD 810G -vaatimukset
Service that goes beyond your expectations
Rest assured that your Precision mobile workstation will be well covered should an issue arise. Dell can get you up and running quickly and help you stay productive with responsive service and technicians.

Optional Custom Factory Integration (CFI)
Enjoy simplified deployment and improved consistency and compatibility with the CFI option of factory-integrated hardware, images, applications, peripherals and documents.

Dell ProSupport
Help end downtime and resolve problems quickly with Dell ProSupport
*
, which gives you 24/7 direct telephone access to advanced-level technicians based in your region.

Collaborative Support
Receive assistance even if you have a problem with non-Dell hardware or software through Dell ProSupport's Collaborative Support feature. Our relationships with over 75 top third-party vendors enable us to act as your single point of contact.
Piirisarja
Mobile Intel® QM67 -piirisarja
Näytönohjain
AMD FirePro M8900 Mobility Pro, jossa on 2 Gt:n erillinen GDDR5-muisti
NVIDIA Quadro 3000M, jossa on 2 Gt:n erillinen GDDR5-muisti
NVIDIA Quadro 4000M, jossa on 2 Gt:n erillinen GDDR5-muisti
Näyttö
17,3 tuuman HD+ (1 600 x 900) UltraSharp™ -näyttö: häikäisemätön, LED-taustavalo, Premium Panel Guarantee -takuu
17,3 tuuman FHD (1 920 x 1 080) UltraSharp™ -monikosketusnäyttö: LED-taustavalo, kynän / neljän sormen samanaikaisen kosketuksen tuki, Premium Panel Guarantee -takuu
17,3 tuuman FHD (1 920 x 1 080) UltraSharp™ -näyttö: laajakuva, häikäisemätön, LED-taustavalo, Premium Panel Guarantee -takuu7
Optinen asema
DVD-ROM; kelkaton DVD+/-RW-asema; kirjoittava Blu-ray Disc™ -asema
Virta
Virtalähde:
240 W:n verkkomuuntaja

Akkuvaihtoehdot:
9-kennoinen (97 Wh); 9-kennoinen (87 Wh), jolla on 3 vuoden rajoitettu laitteistotakuu5
Suojaus
Lukkopaikka
Trusted Platform Module 1.2 (TPM 1.2)
Setup/BIOS-salasana
I/O-liitäntäsuoja
Valinnainen Intel Anti-Theft Protection (iATP)
Valinnainen etäluettava älykortinlukija
Tavallinen tai FIPS-sertifioitu sormenjälkilukija
Dell ControlVault
FIPS-sertifioitu laitteistopohjainen kiintolevyn salaus
Introducing Dell ProSupport
Professional, proactive and proven support services designed to address the technology challenges you face today, Dell ProSupport™* starts with the Dell ProSupport for IT service model designed for IT professionals like you.

Dell ProSupport for IT provides:

7x24 direct access to Dell Expert Centers
Fast-track dispatch for Dell-certified technicians
Escalation management through Dell Global Command Centers
Dell ProSupport Options also align to the way you use technology, rapidly responding to your needs, protecting your investment, your productivity and your sensitive data, and providing enhanced proactive support services to reduce the risk and complexity of managing your infrastructure.


SPEED OF RESPONSE
PROTECTION
PREMIUM PROACTIVE
Specialized Onsite Options — Allows you to augment your daily IT management or tap into specific technical expertise for critical projects when needed. Recommended options for desktops include:


Onsite Parts Management to help minimize downtime by having parts at your fingertips.
Onsite Personnel to augment your IT staff.
Onsite Diagnosis for accelerated troubleshooting.

Keep Your Hard Drive  — Enables you to control your sensitive data by retaining your hard drive and helps you comply with current data privacy regulations to help mitigate risks associated with regulatory or civil liabilities.
Enterprise-Wide Contract — Provides enhanced proactive capabilities through:


Designated Service Delivery Manager
Performance benchmarking and custom reporting
Planning and assessments


Deployment Services
Our end-to-end deployment services are designed to simplify and accelerate the customization and utilization of your new systems. Dell Deployment Services include everything from order consolidation to coordination of deployment resources.

Client Migration and Deployment
Dell Managed Deployment Services are for customers who need a complete, end-to-end deployment solution. Managed deployments are useful within complex logistical environments which require a single point of contact.

Custom Factory Integration
Dell offers custom factory integration (CFI) services to help accelerate your system deployments. We can perform a range of services such as custom configuration, consolidation and integration in our factory so that you can deploy your systems right out of the box.

ImageDirect
ImageDirect is a web-based, hosted image management service that enables customers to easily create, manage and load custom images for Dell commercial client systems.

Installation Services
Dell provides streamlined standard installation services so you can easily choose the specific package that quickly gets new systems into the workspace and old systems out.



Asset Recovery Services offer safe and environmentally-appropriate disposal solutions for outdated or end-of-life IT assets. This service includes transportation, flexible logistics, equipment processing, detailed data security and environmental reports at an affordable price.



Dell offers comprehensive training services, including hardware and software training as well as PC skills and professional development classes. Our flexible approach, featuring instructor-led classrooms, virtual courses and even self-directed online options that enable you to tailor classes to the needs and busy schedules of your employees. Dell training can help improve system reliability, maximize productivity and reduce end-user requests and downtime.



Dell Precision M6600 Vs Apple MacBook Pro 17"*



Dell Precision™ M6600


Apple MacBook Pro 17"

Time to complete set of rendering videos (in minutes). Lower numbers are better.



The 17 inch Dell system takes 10.8 percent of the time the Apple system takes time to complete the rendering tasks. Lower numbers are better.


Adobe Premiere Pro CSS task timing (in seconds)

Render Entire Work Area 1080p Sequences
The time the two 17-inch notebook systems took to render the entire work area. Lower numbers are better

P2 sequence — 4 video layers



P2 sequence — 3 video layers



P2 sequence — 2 video layers



XDCAM sequence — 4 video layers



XDCAM sequence — 3 video layers



XDCAM sequence — 2 video layers



AVCHD sequence — 4 video layers



AVCHD sequence — 3 video layers



AVCHD sequence — 2 video layers




Sequnces rendered

The time the two 15-inch notebook systems took to render the workload. Lower numbers are better.

Render simple sequnence with brightness and contrast effects




Render complex sequence with brightness and contrast effects




Render simple sequence with sharpness and tint effects




Render complex sequnce with sharpness and tint effects




Render sequence with Basic 3D Keyframed movement and Drop Shadow