PowerEdge MX740C - Full Configuration
Serveur modulaire très efficace et riche en fonctionnalités
Des ressources de calcul flexibles et denses pour la virtualisation et les charges de travail collaboratives et software-defined dans un module tiroir extractible simple largeur à 2 sockets.
Hors TVA et Taxe d'état pour l'environnement, livraison gratuite
cliquez ici
PowerEdge MX740C - Full Configuration
Module TPM (Trusted Platform Module)
Processor Thermal Configuration
Memory DIMM Type and Speed
Memory Configuration Type
Boot Optimized Storage Cards
Logiciels supplémentaires
Virtualization software and Support
RAID/Internal Storage Controllers
Hard Drives (PCIe SSD/Flex Bay)
I/O Card for Fabrics A or B
Embedded Systems Management
Power Management BIOS Settings
Advanced System Configurations
iDRAC Systems Management Options
Ingénierie / Informational (Multi Select)
Dell Services:14G/15G Services Promotion
Keep Your Hard Drive for Enterprise Services
Diagnosis On-Site Service - OSD
Dell Services: Deployment Services
PowerEdge MX740C - Full Configuration
Hors TVA et Taxe d'état pour l'environnement, livraison gratuite
Les prix du support et des services dépendent du choix de matériel et de système d'exploitation
Code de commande emea_mx740c_vi_vp
Fonctionnalités

Modules pour le datacenter moderne
Optimisé pour l'écosystème de l'infrastructure cinétique Dell EMC PowerEdge MX, le serveur PowerEdge MX740c, avec un calcul dense, une grande capacité de mémoire et un vaste éventail d'options de sous-systèmes de stockage, offre la souplesse et l'agilité nécessaires dans les datacenters software-defined.
Simple largeur, jusqu'à 8 modules tiroirs extractibles par châssis PowerEdge MX7000.
Un ou deux processeurs évolutifs Intel® Xeon® de 2e génération incluant jusqu'à 28 cœurs par module tiroir extractible, jusqu'à 448 cœurs par châssis.
Jusqu'à 24 logements DIMM DDR4, 3 To de mémoire max. et des vitesses allant jusqu'à 2 933 MT/s ; jusqu'à 192 modules DIMM par châssis pour une mémoire max. de 24,5 To.
Prise en charge de jusqu'à 12 logements pour le module de mémoire persistante Intel® Optane™ DC (6,1 To), avec une capacité totale maximale de 7,68 To par serveur.
Jusqu'à six baies de lecteurs de 2,5" pour SAS/SATA (HDD/SDD) et prise en charge de disques SSD NVMe PCIe plus un disque de démarrage SSD M.2 facultatif.

Utilisez un provisioning dynamique pour maximiser la performance des charges de travail et stimuler une infrastructure efficace
Désagrégez et réaffectez les ressources avec précision à l'aide de l'architecture PowerEdge MX pour maximiser l'utilisation et réduire le surprovisioning et les infrastructures isolées. Le modèle PowerEdge MX740c, entièrement configurable et sans compromis, offre des performances impressionnantes dans des configurations compactes personnalisables pour optimiser les charges de travail.
Étendez vos ressources de calcul avec les processeurs Intel® Xeon® Scalable de 2e génération et personnalisez les performances en fonction de vos besoins spécifiques en matière de charge de travail.
Des configurations de mémoire flexibles avec des capacités allant de 8 Go à 3 To ; RDIMM et LRDIMM pour réduire le chargement de la mémoire et pour une plus grande densité.
Le disque SSD Express Flash NVMe PCIe hautes performances assure une endurance exceptionnelle dans les environnements d'entreprise exigeants.

Automatisez intelligemment pour accélérer l'efficacité et les opérations.
Bénéficiez d'un déploiement et d'un provisioning plus rapides des serveurs PowerEdge MX et automatisez les opérations quotidiennes avec la gestion du cycle de vie sans agent. Unifiez et simplifiez la gestion du calcul, du stockage et de la structure avec la solution Dell EMC OpenManage Enterprise – Modular Edition dans le châssis MX7000.
Performances jusqu'à quatre fois plus élevées avec le contrôleur iDRAC9 (ntegrated Dell Remote Access Controller 9) pour une gestion aisée du cycle de vie, du déploiement jusqu'au retrait* .
Seize étapes de moins et un gain de temps de 30 % pour effectuer la configuration de base du serveur à l'aide d'un appareil mobile Android ou Apple avec l'outil Quick Sync 2*.
Gestion complète et simultanée du cycle de vie de plus de 5 000 noeuds dans 611 châssis sur 7 continents à partir d'une seule console OpenManage Enterprise*.

Infrastructure tournée vers l'avenir pour éviter les perturbations technologiques et architecturales
Le modèle PowerEdge MX est conçu pour soutenir les générations futures de modules tiroir extractibles de calcul, quels que soient l'architecture de processeur/chipset et les besoins en E/S. Sa conception réactive permet de planifier avec une plus grande certitude les charges de travail émergentes et les besoins des datacenters. L'architecture thermique leader du secteur, avec sa conception unique sans fond de panier central, sa conception mécanique visionnaire et ses algorithmes de contrôle pour les configurations denses, permet aux technologies émergentes de s'intégrer facilement avec l'infrastructure existante.
Compatibilité multigénérationnelle pour au moins trois générations de microarchitectures des processeurs de serveurs.
Un refroidissement plus efficace et des mises à niveau sans perturbation de la structure à l'aide de la conception sans fond de panier central : dirigez le calcul vers les connexions d'E/S.
Capacité de stockage simplifiée, jusqu'à 118 disques SAS 2,5" Direct Attach remplaçables à chaud dans un seul châssis MX7000, lorsqu'ils sont couplés à un module tiroir extractible de stockage PowerEdge MX5016s.
Dell EMC propose des services de bout en bout complets
L'optimisation du cycle de vie informatique est essentielle. Nous proposons des services d'expert
*
pour toutes les phases du cycle de vie. Économisez du temps et des ressources, réduisez vos efforts et améliorez votre expérience informatique.

Suite ProSupport pour les entreprises
Prenez le temps de vous concentrer sur la transformation de votre entreprise avec une expertise et des conseils d'assistance qui ont fait la réputation de Dell EMC à travers le monde. Choisissez le support adapté en fonction de l'aspect stratégique de systèmes spécifiques avec l'analyse prédictive automatisée, l'assistance collaborative par des tiers et la gestion des comptes de service.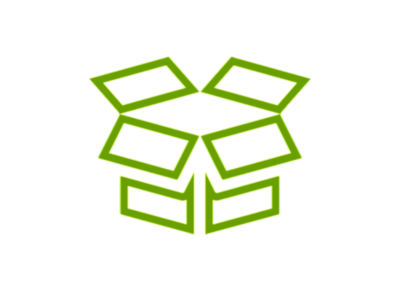 ProDeploy
La solution Dell ProDeploy Enterprise Suite vous permet de mieux tirer parti de la technologie, dès le départ. Faites confiance à nos experts pour gérer les déploiements, qu'il s'agisse d'installations matérielles de base ou d'intégrations complexes, en passant par la planification et la configuration. Notre suite complète de services de déploiement et de certifications professionnelles vous aide à garantir les résultats de vos activités, dès à présent et pour l'avenir.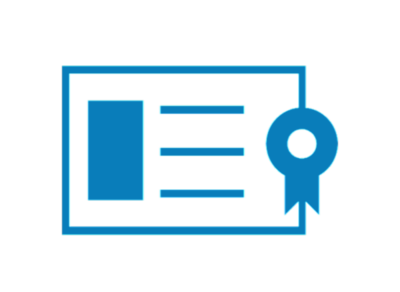 Formation et certification
Les services de formation Education Services proposent une gamme étendue de services de formation dispensés selon des méthodes diverses : formation en classe, en ligne au rythme de chacun ou assurée par un formateur virtuel. En proposant des programmes de formation complets et flexibles, nous aidons vos collaborateurs à acquérir facilement les compétences dont ils ont besoin pour gérer et optimiser votre nouvelle technologie.

Conseil
Les services de conseil vous permettent de profiter de conseils d'expert afin de développer, d'optimiser et de transformer votre environnement informatique à votre rythme et selon vos contraintes budgétaires. Nos nombreux consultants et ingénieurs certifiés, aidés par des équipes de gestion de programmes, vous apporteront leur solide expertise technique. Vous pouvez être assuré que votre projet sera mené de façon appropriée et dans les délais fixés.

Financement et location
Les nombreuses options de financement et de location proposées par Dell Financial Services™ vous permettent d'identifier des opportunités au sein de votre entreprise en termes de dépenses d'investissement, dépenses d'exploitation et flux de trésorerie.
Pilotes, manuels et support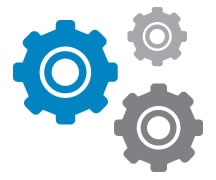 Support Dell
Pilotes, guides, outils de diagnostic, pièces de rechange... Le support technique Dell est là pour vous aider.