Afficher toutes les configurations
Smart Value PowerEdge R440 Server Excellent Density and Flexibility
Conçu pour l'informatique haute densité, à extensibilité horizontale
Augmentez les performances et la densité dans un serveur au format rack à 2 sockets au format 1U compact pour le calcul haute performance (HPC), la création de sites Web et les infrastructures à extensibilité horizontale.
Hors TVA et Taxe d'état pour l'environnement, livraison gratuite
cliquez ici
Remises immédiates! Economisez jusqu'à 35%
Smart Value PowerEdge R440 Server Excellent Density and Flexibility
Remises immédiates! Economisez jusqu'à 35%
Smart Value PowerEdge R440 Server Excellent Density and Flexibility
Hors TVA et Taxe d'état pour l'environnement, livraison gratuite
Les prix du support et des services dépendent du choix de matériel et de système d'exploitation
Code de commande per4409a
Fonctionnalités

Performances dans un serveur rack à 2 sockets au format 1U, optimisé pour la densité
Profitez d'un équilibre parfait entre performances et densité pour l'informatique à extensibilité horizontale. Le serveur PowerEdge R440 vous offre une valeur ajoutée dans un format compact. Bénéficiez d'une plate-forme flexible et optimisez les performances avec deux processeurs évolutifs Intel® Xeon® de 2e génération, jusqu'à 16 modules DIMM et un stockage extensible qui vous permet de combiner des disques SSD et SSD PCIe NVMe. Avec les diagnostics intégrés et SupportAssist, le serveur R440 offre une disponibilité maximale dans un environnement simplifié.

Charges de travail idéales :
Calcul haute performance

Création de sites Web

Infrastructure à extensibilité horizontale

Des performances à grande échelle avec la gamme PowerEdge
Les plates-formes de calcul modernes Dell EMC sont conçues pour évoluer facilement et utiliser des technologies qui optimisent les performances des applications. Le serveur au format rack PowerEdge R440 offre le choix et la flexibilité qui vous permettent d'optimiser les performances et la densité.


Étendez vos ressources de calcul avec les processeurs évolutifs Intel® Xeon® de 2e génération et personnalisez les performances en fonction de vos besoins spécifiques en matière de charge de travail.

Bénéficiez d'une plus grande flexibilité de stockage avec jusqu'à 10 disques SAS/SATA/SSD de 2,5" et jusqu'à 4 disques SSD PCIe NVMe, ou 4 disques de 3,5".

Libérez de l'espace de stockage avec les disques SSD M.2 optimisés pour le démarrage.

Améliorez la productivité avec une gestion intelligente et intégrée
L'automatisation et la gestion intelligente Dell EMC OpenManage vous permettent de consacrer moins de temps à la maintenance de routine afin de vous concentrer sur des tâches stratégiques.


Optimisez la disponibilité et résolvez les problèmes avec jusqu'à 72 %* moins de ressources informatiques grâce à ProSupport Plus et SupportAssist.


Utilisez les consoles de gestion existantes avec des intégrations simples pour VMware® vSphere®, Microsoft® System Center et Nagios®.

Améliorez votre productivité avec le contrôleur sans agent Dell EMC iDRAC9 pour une gestion automatisée.

Simplifiez le déploiement avec les profils de serveur et la console OpenManage nouvelle génération qui vous permettent de configurer et de préparer les serveurs de façon rapide et extensible.




Renforcez votre datacenter avec une protection complète
Une architecture complète et résiliente aux cybermenaces avec une sécurité intégrée à chaque serveur afin de protéger vos données.


Protégez la configuration de vos serveurs et les micrologiciels de modifications malveillantes avec la nouvelle fonctionnalité de verrouillage de la configuration.

Utilisez l'effacement système du stockage local pour garantir la confidentialité des données lorsque vous réaffectez des serveurs ou les mettez au rebut.

Automatisez les mises à jour qui vérifient les dépendances entre les fichiers et la séquence de mise à jour appropriée avant de déployer les mises à jour, quel que soit votre système d'exploitation/hyperviseur.

Prenez le contrôle de vos consoles de micrologiciels avec une authentification intégrée conçue pour autoriser uniquement les mises à jour correctement signées.
Dell EMC propose des services de bout en bout complets
L'optimisation du cycle de vie informatique est essentielle. Nous proposons des services d'expert
*
pour toutes les phases du cycle de vie. Économisez du temps et des ressources, réduisez vos efforts et améliorez votre expérience informatique.

Suite ProSupport pour les entreprises
Prenez le temps de vous concentrer sur la transformation de votre entreprise avec une expertise et des conseils d'assistance qui ont fait la réputation de Dell EMC à travers le monde. Choisissez le support adapté en fonction de l'aspect stratégique de systèmes spécifiques avec l'analyse prédictive automatisée, l'assistance collaborative par des tiers et la gestion des comptes de service.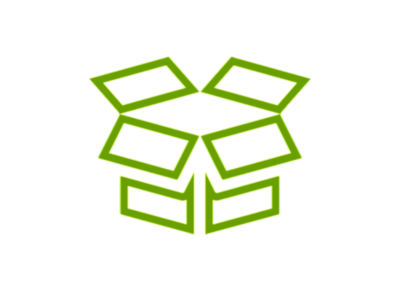 ProDeploy
La solution Dell ProDeploy Enterprise Suite vous permet de mieux tirer parti de la technologie, dès le départ. Faites confiance à nos experts pour gérer les déploiements, qu'il s'agisse d'installations matérielles de base ou d'intégrations complexes, en passant par la planification et la configuration. Notre suite complète de services de déploiement et de certifications professionnelles vous aide à garantir les résultats de vos activités, dès à présent et pour l'avenir.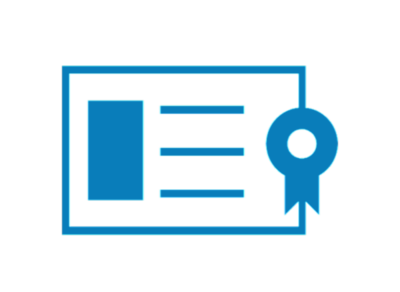 Formation et certification
Les services de formation Education Services proposent une gamme étendue de services de formation dispensés selon des méthodes diverses : formation en classe, en ligne au rythme de chacun ou assurée par un formateur virtuel. En proposant des programmes de formation complets et flexibles, nous aidons vos collaborateurs à acquérir facilement les compétences dont ils ont besoin pour gérer et optimiser votre nouvelle technologie.

Conseil
Les services de conseil vous permettent de profiter de conseils d'expert afin de développer, d'optimiser et de transformer votre environnement informatique à votre rythme et selon vos contraintes budgétaires. Nos nombreux consultants et ingénieurs certifiés, aidés par des équipes de gestion de programmes, vous apporteront leur solide expertise technique. Vous pouvez être assuré que votre projet sera mené de façon appropriée et dans les délais fixés.

Financement et location
Les nombreuses options de financement et de location proposées par Dell Financial Services™ vous permettent d'identifier des opportunités au sein de votre entreprise en termes de dépenses d'investissement, dépenses d'exploitation et flux de trésorerie.
Pilotes, manuels et support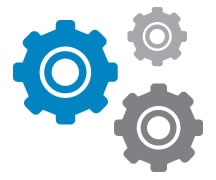 Support Dell
Pilotes, guides, outils de diagnostic, pièces de rechange... Le support technique Dell est là pour vous aider.