Smart Value PowerEdge R740XD2 Server Standard
Serveur de contenu d'entreprise
Bénéficiez de temps de réponse rapides et d'une disponibilité supérieure pour le streaming de contenu multimédia et les autres charges de travail traitant d'importants volumes de données dans un design 2U haute capacité.
Remises immédiates! Economisez jusqu'à 31%
Smart Value PowerEdge R740XD2 Server Standard
Trusted Platform Module (TPM)
Processor Thermal Configuration
Memory Configuration Type
Memory DIMM Type and Speed
Boot Optimized Storage Cards
Additional Virtual Machines for MS2016
Virtualization software and Support
RAID/Internal Storage Controllers
Hard Drives for 2nd RAID Container
Hard Drives (PCIe SSD/Flex Bay)
BIOS and Advanced System Configuration Settings
Advanced System Configurations
Configuration Services Asset Report
AutoRAID Configuration - Standard
BIOS Configuration - Standard
Configuration Services Miscellaneous - Standard
Embedded Systems Management
NVMe and PCIe Storage Adapters
IDSDM and VFlash Card Reader
iDRAC Systems Management Options
Shipping Box Labels - Standard
Engineering/Informational(Multi Select)
System Asset Identification - Standard
Dell Services : Solution Services
Keep Your Hard Drive for Enterprise Services
Keep Your Component for Enterprise Services
Diagnosis On-Site Service
Également inclus dans ce système
Les sélections par défaut et les options suivantes sont incluses dans votre commande.
PowerEdge R740xd2 MLK Motherboard
Remises immédiates! Economisez jusqu'à 31%
Smart Value PowerEdge R740XD2 Server Standard
Prix original
CHF 7 487.53
Hors TVA, TAR et transport
Les prix du support et des services dépendent du choix de matériel et de système d'exploitation
Expédition depuis l'usine en 2 à 3 jours ouvrés
Code de commande per740xd2m
Fonctionnalités

Répondez efficacement à la croissance des données
Le serveur Dell EMC PowerEdge R740xd2 vous aide préparer votre croissance future avec un vaste stockage interne et des capacités de disque économiques. Bénéficiez des performances de calcul de deux sockets avec des options réseau rapides et de stockage Flash pour répondre aux exigences liées au streaming. Simplifiez la gestion des ensembles de données volumineux avec l'administration automatisée et les disques accessibles à l'avant. Le serveur R740xd2 vous permet de protéger vos données sur site avec des fonctions de sécurité intégrées, même lorsque vous étendez la capacité. 
Charges de travail idéales :
Vidéosurveillance
Réseau de diffusion de contenu (RDC)
Espaces de stockage Microsoft (S2D) et vSAN
Microsoft Exchange
Hadoop

Rapprochez les ressources de calcul et de stockage
Le serveur R740xd2 répond à l'évolution des exigences métier et des besoins en capacité avec des ressources de stockage flexibles et hautes performances dans une conception compacte.
Profitez d'une extensibilité verticale de jusqu'à 26 disques 3,5" (364 To) dans un serveur rack 2U et d'une extensibilité horizontale de jusqu'à 520 disques 3,5" (7,2 Po) dans un rack 42U.
Bénéficiez des performances de deux sockets avec jusqu'à deux processeurs Intel® Xeon® Scalable et jusqu'à 44 cœurs.
Hiérarchisez automatiquement les données en associant des disques SSD 2,5" et des disques durs 3,5" dans une configuration hybride*.
Éliminez les goulets d'étranglement avec des options réseau rapides et jusqu'à 16 modules DIMM de mémoire.
Étendez facilement votre infrastructure avec jusqu'à 5 emplacements PCIe.

Rationalisez la gestion dans votre datacenter
Réduisez le temps nécessaire à la gestion des environnements de moyenne à grande échelle.
Automatisez et unifiez la gestion des serveurs et du stockage interne au sein de votre infrastructure PowerEdge avec OpenManage Enterprise.
Déployez rapidement des configurations répondant à des charges de travail spécifiques sur plusieurs serveurs non configurés.
Assurez la gestion complète du cycle de vie, notamment l'état d'intégrité du matériel, les mises à jour des micrologiciels et la résolution automatique des problèmes.
Utilisez OpenManage Integrations pour effectuer les tâches de gestion dans VMware vCenter, Microsoft System Center et BMC Truesight.
Déployez facilement les modules OpenManage Ansible Modules à l'aide de Red Hat Ansible.

Garantissez la disponibilité de l'infrastructure et la sécurité des données
Renforcez les opérations des serveurs avec des fonctionnalités de haute disponibilité et une architecture résiliente aux cybermenaces. Détectez les cyberattaques, protégez et restaurez facilement votre infrastructure avec des couches de sécurité intégrées à chaque serveur.
Limitez les perturbations avec 24 disques validés, remplaçables à chaud et accessibles à l'avant, qui offrent une excellente fiabilité et de vastes options de garantie.
Protégez vos données ou vos contenus multimédias contre le vol ou les accès non autorisés avec des mots de passe sécurisés, des alertes et la journalisation des événements.
Assurez-vous que seul le micrologiciel signé et authentifié s'exécute sur le serveur, ainsi que les disques de stockage et les contrôleurs RAID.
Dell EMC propose des services de bout en bout complets
L'optimisation du cycle de vie informatique est essentielle. Nous proposons des services d'expert
*
pour toutes les phases du cycle de vie. Économisez du temps et des ressources, réduisez vos efforts et améliorez votre expérience informatique.

Suite ProSupport pour les entreprises
Prenez le temps de vous concentrer sur la transformation de votre entreprise avec une expertise et des conseils d'assistance qui ont fait la réputation de Dell EMC à travers le monde. Choisissez le support adapté en fonction de l'aspect stratégique de systèmes spécifiques avec l'analyse prédictive automatisée, l'assistance collaborative par des tiers et la gestion des comptes de service.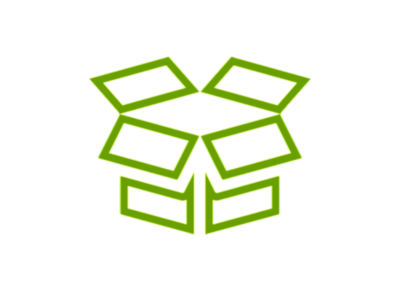 ProDeploy
La solution Dell ProDeploy Enterprise Suite vous permet de mieux tirer parti de la technologie, dès le départ. Faites confiance à nos experts pour gérer les déploiements, qu'il s'agisse d'installations matérielles de base ou d'intégrations complexes, en passant par la planification et la configuration. Notre suite complète de services de déploiement et de certifications professionnelles vous aide à garantir les résultats de vos activités, dès à présent et pour l'avenir.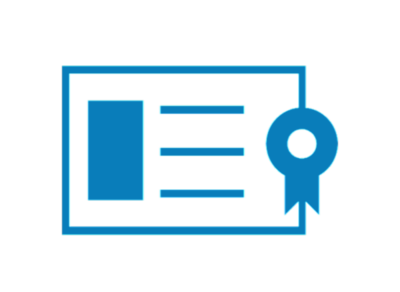 Formation et certification
Les services de formation Education Services proposent une gamme étendue de services de formation dispensés selon des méthodes diverses : formation en classe, en ligne au rythme de chacun ou assurée par un formateur virtuel. En proposant des programmes de formation complets et flexibles, nous aidons vos collaborateurs à acquérir facilement les compétences dont ils ont besoin pour gérer et optimiser votre nouvelle technologie.

Conseil
Les services de conseil vous permettent de profiter de conseils d'expert afin de développer, d'optimiser et de transformer votre environnement informatique à votre rythme et selon vos contraintes budgétaires. Nos nombreux consultants et ingénieurs certifiés, aidés par des équipes de gestion de programmes, vous apporteront leur solide expertise technique. Vous pouvez être assuré que votre projet sera mené de façon appropriée et dans les délais fixés.

Financement et location
Les nombreuses options de financement et de location proposées par Dell Financial Services™ vous permettent d'identifier des opportunités au sein de votre entreprise en termes de dépenses d'investissement, dépenses d'exploitation et flux de trésorerie.
Pilotes, manuels et support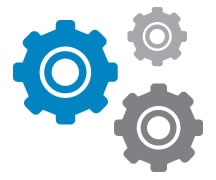 Support Dell
Pilotes, guides, outils de diagnostic, pièces de rechange... Le support technique Dell est là pour vous aider.